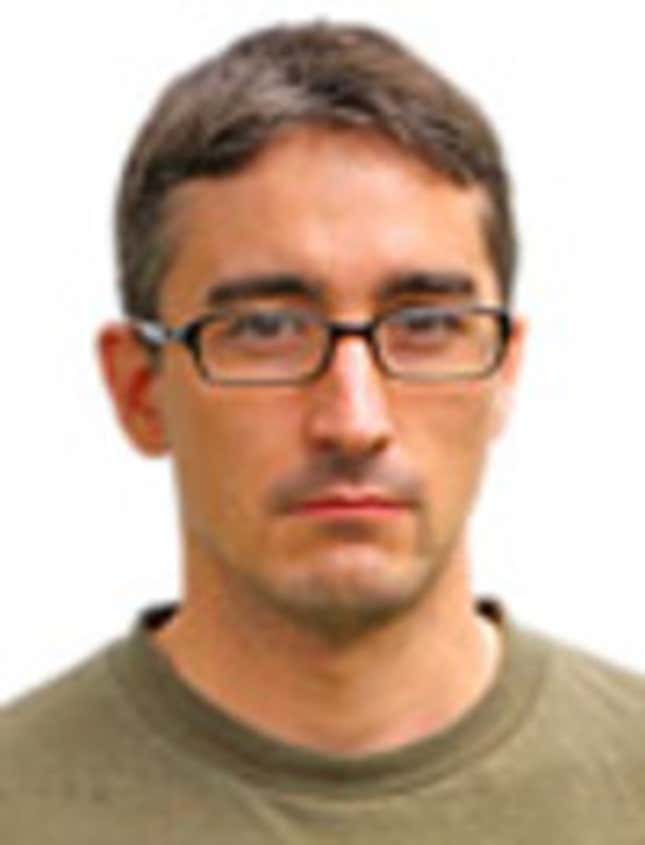 I remember when the famous phrase "Live from Studio 60, it's Friday Night In Hollywood!" used to mean something. Back then, when the show first came out, I'd stay home every Monday night just to make sure I didn't miss an episode. There was such a buzz around the show in the weeks leading up to its premiere because it was something new, something no one had ever seen before. But ever since Judd Hirsch left, the show's totally gone downhill.
Study Finds LSD Highly Effective At Ruining Nephew's Baptism
Even by just watching the show in those early days, you felt like you were part of something special. It was truly the first of its kind—so revolutionary that it immediately spawned imitators like 30 Rock. I don't know whether it was better writing, hip musical guests like Three 6 Mafia, or the whole novelty of being the first-ever show about a late-night sketch-comedy show, but regardless of whatever made it so great in those days, it has certainly not aged well.
I don't even understand why anyone watches it anymore.
In Studio 60's heyday, they would do this thing where Judd would come out before the opening credits and deliver this long, angry monologue about the current state of network television. I used to sit in front of the TV, just waiting for him to unleash his famous catchphrase, "It's not going to be a very good show tonight." But they haven't done that for a while.
I wish they would just get rid of this current cast and start from scratch.
Back when the show first hit the airwaves, they were constantly coming up with new, interesting characters, like Amanda Peet's manipulative but well-intentioned NBS president "Jordan McDeere," or Matthew Perry's hilarious stressed-out-writer character "Matt Albie."
I'd say they introduced eight to 10 great characters in the first episode alone, but then they kept using those same exact characters in every single show. Sure, they put them in slightly different situations and gave them new dialogue, but they got really old really fast. How many times do I have to see a "Matt and Danny" scene or a "Jordan and Jack" scene? Three or four times per show? It's just lazy.
They've fallen into the trap of using the same tired old formula week in and week out, just because they know it works. Every episode, it's a cold open that sets up a conflict, followed by the opening credits, followed by acts one through six, almost always ending with a neat little resolution and a new cliffhanger. And they keep drawing on the same overused topics—TV networks, network sponsors, sketch comedy… Talk about milking a premise for all it's worth. Okay, we get it already. I understand this is the format that made the show popular, but you can't rely on it forever.
Maybe it was just a matter of the show being in the right place at the right time. The nation was still reeling from the fifth anniversary of 9/11, the Pope had just made those insensitive comments about the Muslim religion, and we were all on edge about the E. coli spinach scare. Studio 60 provided the escape we needed every Monday night. But as the times have changed, the show just seems less and less relevant.
Then again, maybe it's me. Maybe I've just matured and my tastes have changed since it first premiered, and the show was always this bad. Maybe if I go back and watch the first episode again, I'll realize that it's not as good as I thought it was when I was younger.
Oh well, I guess I'll still keep watching though, since there's really nothing else on Mondays at 10 p.m. But I just can't shake the feeling I've seen the same four or five shows over and over since it debuted.