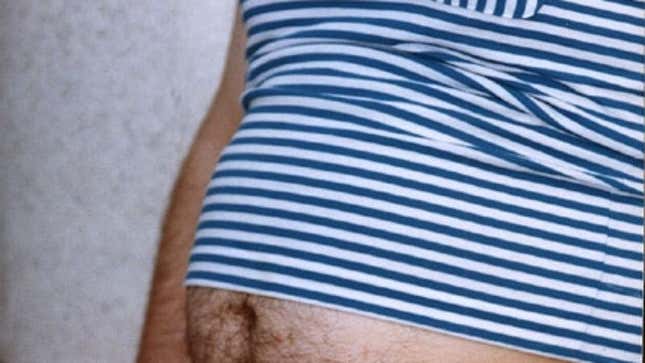 Men's fashion choices are becoming increasingly more complex. Here are some tips to help you sort through the contradictory ideas you might have about what to wear:
Socks inside of shoes; it's that simple.
Your socks should match the color of your belt, which should match the color of your eyes, which should be brown.
If your mother is unavailable, be sure to always have an older female on hand ready to lick her thumb and clean off your mouth at a moment's notice.
When dressing for an office party, always dress well enough to be promoted but not so well that they wouldn't feel bad about firing you.
When wearing a button-down shirt, it's important to leave it slightly open at the neck for a suave, casual effect, but not so open that others can see the top of the Van Halen logo on your T-shirt underneath.
Have you considered a smoking jacket? Good, don't.
Nation's Blakes Cruise Easily Through Lifeguard Tryouts