BOSTON–Mental-health professionals have long characterized attempted suicide as a desperate cry for help, the last-ditch plea of a wounded soul who, more than anything else, longs to live.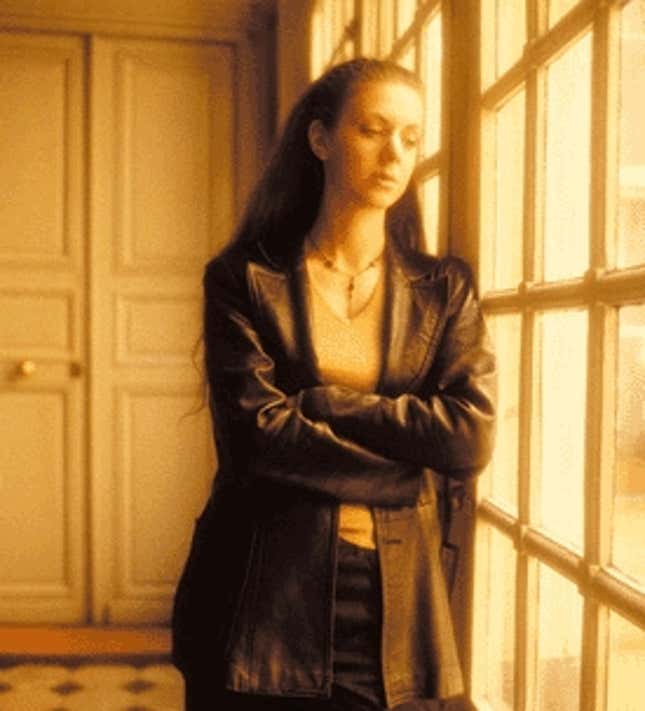 Not so, according to a study released Monday by the National Psychiatric Association. NPA researchers say those who try to take their own lives are, in fact, crying out for the sweet release of death.
"People who want to live do not typically engage in such behaviors as wrist-slashing and carbon-monoxide inhalation," said Dr. Rachel Leibman-Wald, head of the NPA study. "To the contrary, this tends to be the behavior of individuals who long to depart this mortal coil and be enveloped in the warm, safe shroud of eternal rest."
"When one is in terrible pain, be it physical or emotional," Leibman-Wald continued, "the natural instinct is to end that pain, even if it means ending one's life. Sometimes, there is a viable alternative method of ending that pain other than suicide. Sometimes, there is not."
G/O Media may get a commission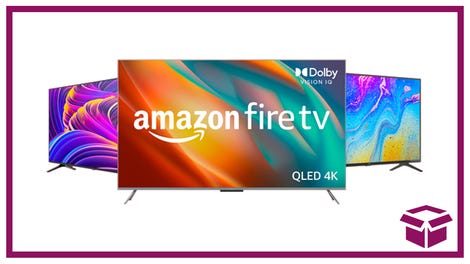 Ooh. stunning.
New Amazon Fire TVs
Conventional psychiatric wisdom holds that a suicide attempt is the brain's subconscious way of telling loved ones that an individual is in need of assistance. "It now appears, however," the NPA report read, "that in many cases, the attempted suicide is less a cry for help than simply a message from the brain to the body saying, 'Okay, time to die.'"
Because mental-health professionals' ability to provide the help such individuals are "asking for" is limited, and many patients are so mired in depression that they are beyond redemption anyway, many see in the study's findings a powerful argument for greater societal tolerance of suicidal behavior.
"We are finally learning that for some, suicide is not an attempt to get treatment, a step, if you will, on the road to healing," said noted psychotherapist Dr. Eli Wasserbaum. "In a majority of cases, it is a step into painless oblivion where nothing can hurt you ever again."
In examining more than 2,500 case studies, NPA psychiatrists found that many suicidal patients did not fit the classic profile of someone desperately attempting to make his or her plight known to the outside world. Instead, in many cases, they simply represented horrible failures whose pitiful, ruined lives were unbearable.
"Many of these individuals were so pathetic," the report read, "that any decent person would have to agree that they would be better off dead. Why prolong their pain? What point would there be?"
With this in mind, NPA psychiatrists argued that it is not only erroneous to assume that those who attempt suicide need help, but it may actually be cruel.
"To deny someone suffering a shattered, miserable existence the simple escape offered by suicide is nothing short of inhumane," said Dr. Stanley Temple, one of the study's co-authors. "If you look at many of these nobodies, you'd be hard-pressed to argue that they would have even a slight chance of ever getting their lives into any semblance of a livable state. For these tortured, far-gone souls, it becomes more obvious each day that there is only one way out. Who are we as mental-health professionals to deny them this effective way out of their agony?"
Temple cited the case of Gregory Fryar, a 49-year-old Harwich, MA, man whose six failed marriages, dead-end job at a bread factory, lifelong addictions to alcohol and gambling, and two appearances on The Jenny Jones Show with various dysfunctional relatives led him to attempt suicide in March 1995. Misdiagnosed as a cry for help, the attempt led to years of hospitalization and counseling, which failed to improve his ugly, embarrassing existence.
"Had Fryar's physicians been more tolerant of his heartfelt and entirely justified longing for death, perhaps his agony would have ended five years ago," Temple said. "Instead, this poor excuse for a life continues to this day. Who are we truly helping by giving such patients the 'help' they neither asked for nor wanted, when they could have easily found peace if left to their own suicidal devices?"
Said Leibman-Wald: "There are lots of people out there who don't want to die, and for good reason: Their problems simply aren't bad enough. Let's focus on helping these people, people who have valid reasons to live, instead of wasting all this time and energy trying to help those who have very valid reasons to want to die."
Leibman-Wald said she hopes the study will help change public perceptions of suicide and usher in a more enlightened climate in which the needs of those who want to die are no longer ignored.
"Hopefully, someday, suicidal individuals' right to pursue their goal of death will be recognized and respected by the medical community," Leibman-Wald said. "Until then, we are all guilty of allowing these poor, pathetic bastards' misery to go on far too long."