Ina Garten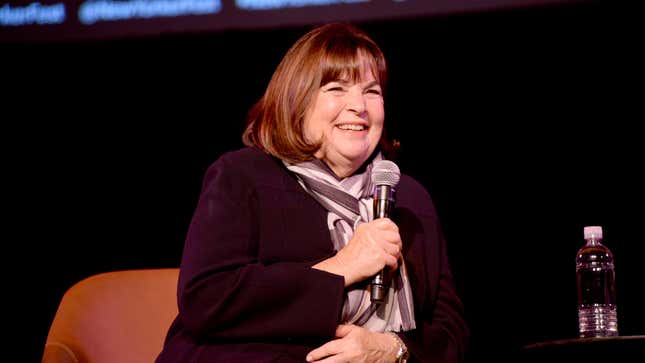 "How about Jeffrey handles this one goddamn thing, huh? One day out of the year he can get himself a bowl of fucking chips."
Bobby Flay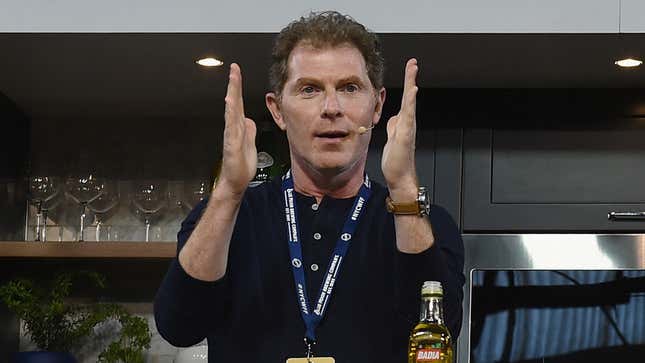 Why do you wanna know? So you can try to beat me at cooking, my very own game?! I challenge you!
Paula Deen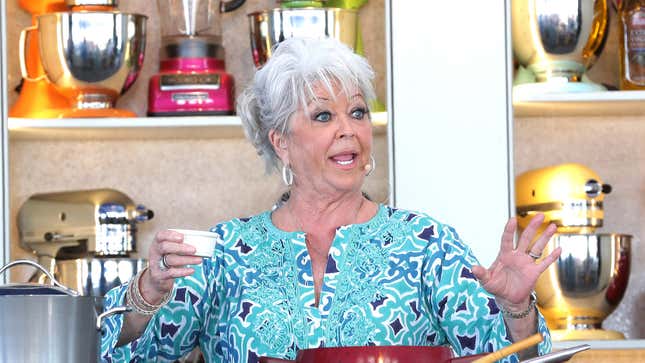 First take a small cracker, like a Ritz or something, then add a slice of ham, then some American cheese, then another slice of ham, another slice of cheese, then ham, ham, ham, ham, ham, butter, ham, ham, ham, and to top it all off, a slice of ham.
Jamie Oliver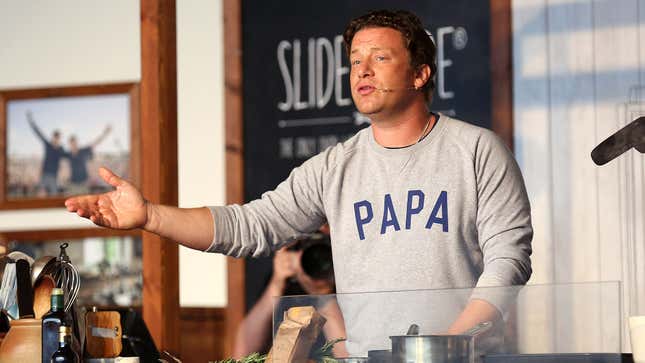 Thomas Keller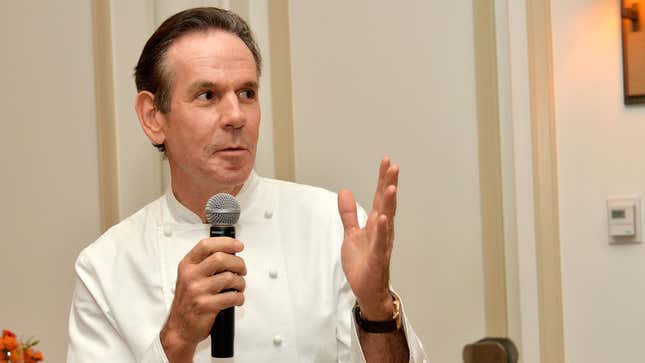 "Usually, I'll put on the TV and just pose there with a giant white hat on and a live chicken in a pot, smiling and not moving for three or four hours."
Mario Batali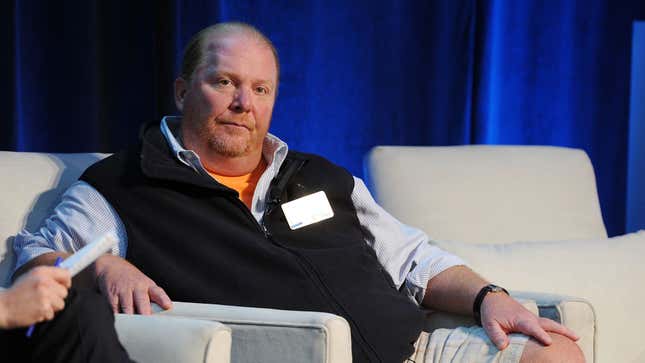 Who wants to know, sweet cheeks?
Grant Achatz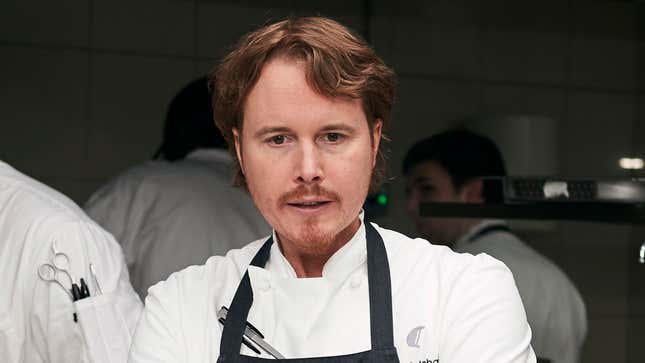 "You'd think I'd do something crazy, right? But I feel fine just suspending some boiled quail eggs from the ceiling, pooling the room with tajin haze, and chowing down!"
Guy Fieri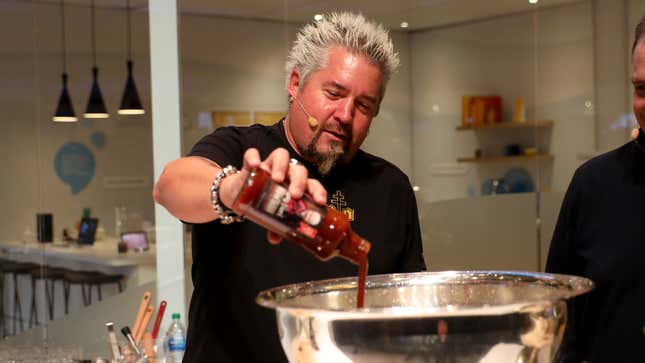 Kind of hard to say, given that all the food I cook is pretty indistinguishable from Super Bowl snacks.
Rick Bayless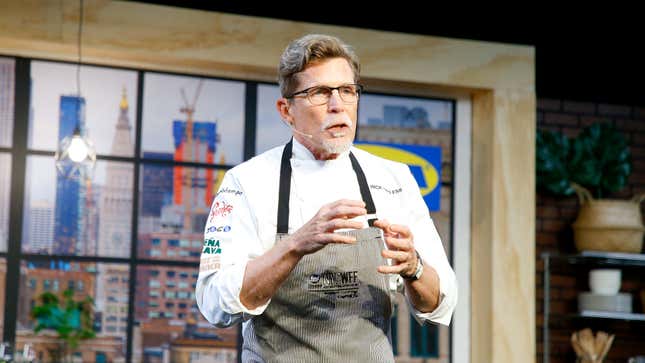 "The trick to a perfect Super Bowl nacho is to take a classic Mexican dish, appropriate it, and then make it simultaneously way worse and way more expensive."
Alice Waters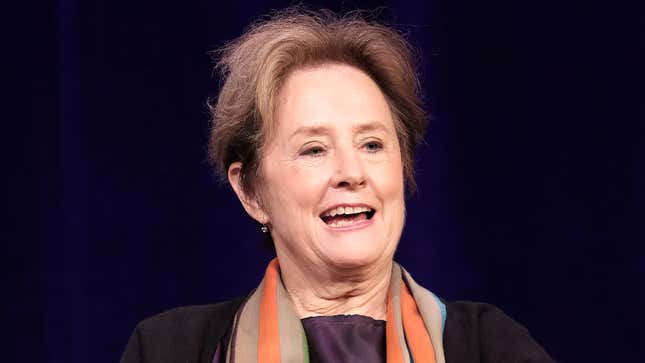 "I have a pure silver thimble that costs $350. I heat that thimble up to exactly 325º Fahrenheit over a campfire. Then, carefully so as not to upset it, I take an eyedropper and extract a single drop from the thimble and put it on my tongue. What was in the thimble? Velveeta cheese."
Wolfgang Puck
"I stopped eating food years ago for health reasons."
Curtis Stone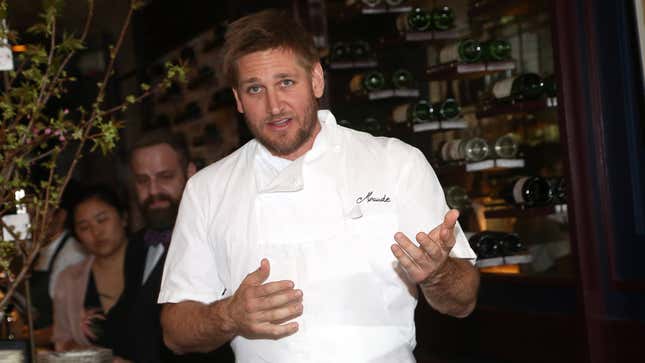 Gordon Ramsay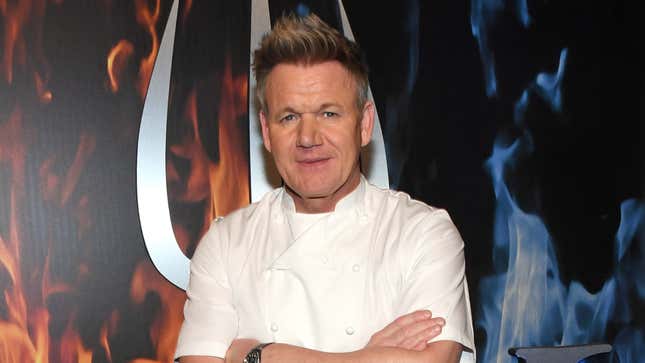 "Anything heavy enough to shatter the TV screen when thrown."
David Chang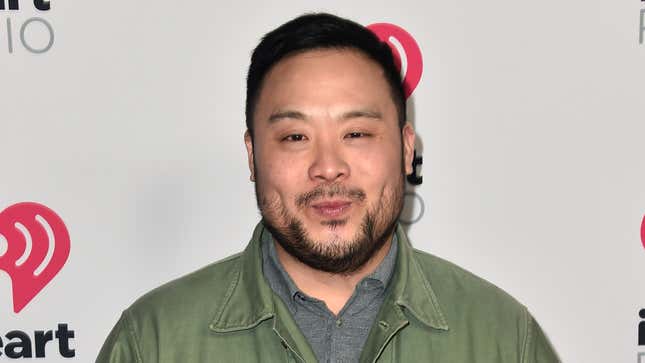 "I know it may sound crazy, but human shit. It's comfort food for me."
Tobey Maguire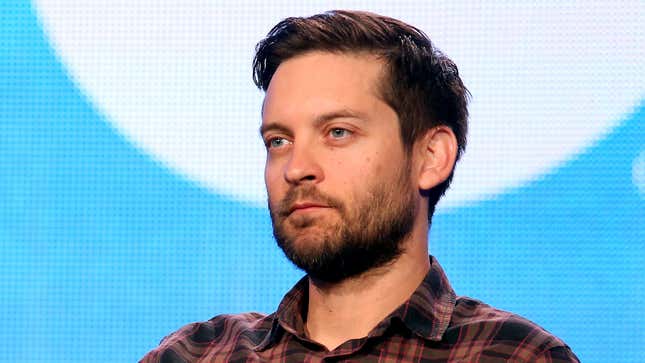 "Yeah, I'm a chef too. I can be more than one thing, you know. Actors aren't just your puppets, waiting around to do your bidding when you feel like being entertained. There's other sides to me. Sides you'll never know about. Asshole. But to answer your question I like chips."
Eric Ripert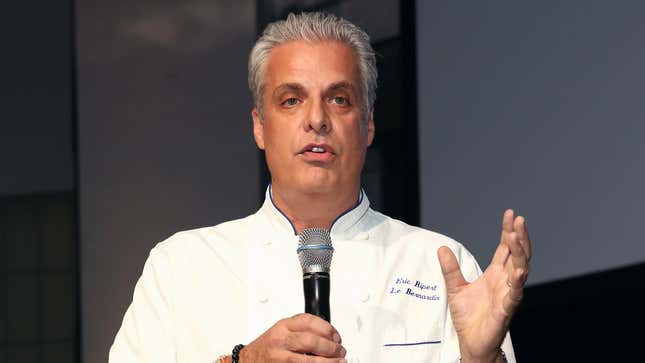 "The French—we do not celebrate the ransacking of man onto beautiful meadow."
Giada De Laurentiis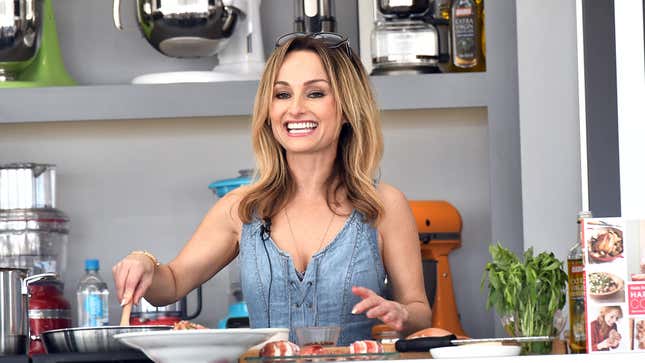 "I make a 57-layer dip, one layer for each Super Bowl. I add one new layer every year. This year, it's salsa, guac, sour cream, beans, cheese, tomatoes, olives, egg, basil, duck fat, ivory flakes, custard, Fruit by the Foot, listeria, bleu cheese, rock salt, rocks, Cornish game hen, preserved lemon, coconut oil, weapons, cornichons, turmeric, grasshopper, diced chrysanthemum, pieces of the original score for "The Pink Panther," 100 gallons of river water, turtle skin, bleach, raspberry jam, nylon, napalm, za'atar, mint, concrete, parsley, bark from a Lace Wood tree, cherries, sesame seeds, pumpernickel bread, Ardagh Castle cheese, powdered rhino horn, spinach, stolen ashes, whiskey, cardamom, shaved bee carcasses, a few of my teeth, basalt, hospital germs, part of a bagel, red wine vinegar, Communion wafers, cocaine, aubergine, ricin, and spicy red pepper flakes. It's killed more than a hundred guests over the years."
J. Kenji López-Alt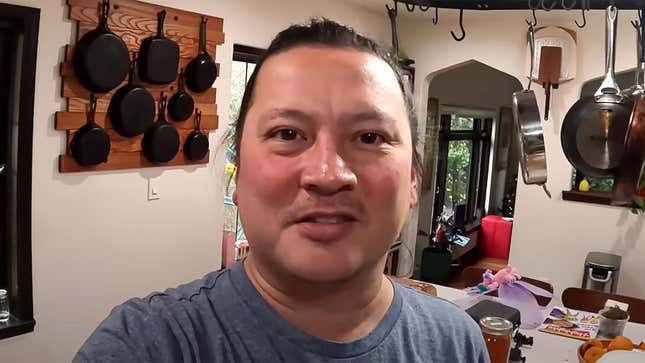 I enjoy a queso dip that's been brought to 312 Fahrenheit so the milk proteins denature and recombine, mixed in with 84 grams of fatali peppers within a Scoville range of 152,524 to 154,602 and some garlic that's been microplaned at a 37 degree angle.
Nigella Lawson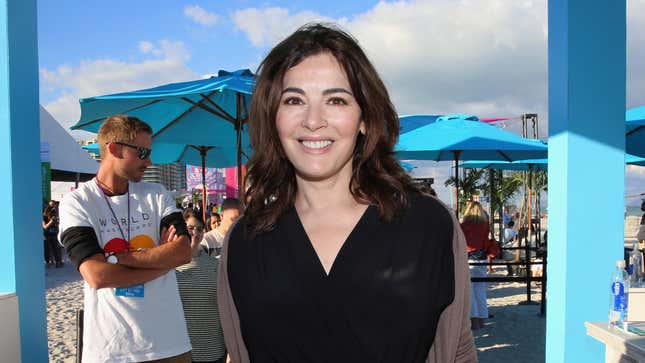 "Bits of brain from NFL players with advanced CTE. Once you can get past the ick factor there's something about CTE that makes brains taste absolutely amazing on chips."
Emeril Lagasse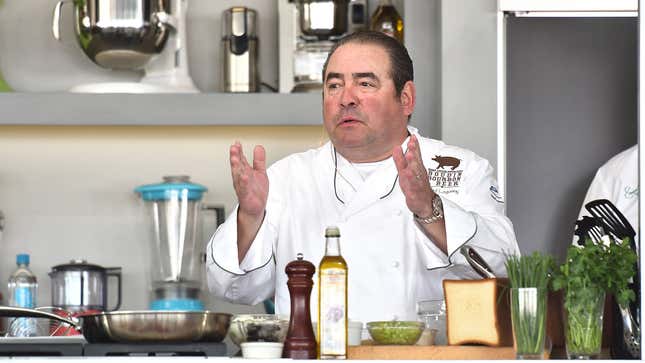 "Look, I know what you want me to say. Don't play dumb. You wanna hear that magical three letter word, don't you? And you know what? I'll oblige. Cause I'm a loving person. Here you go: 'Bam!' Happy? Look, it's what I'm here for, you just gotta ask. Also, seven layer dip is pretty good, I guess."
Anthony Bourdain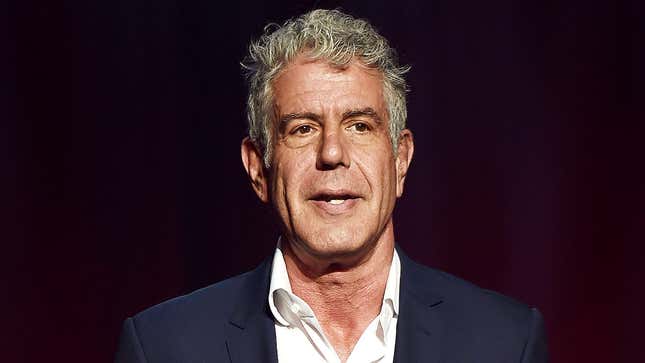 "Manna, for lo, I am in heaven."