Matt Stafford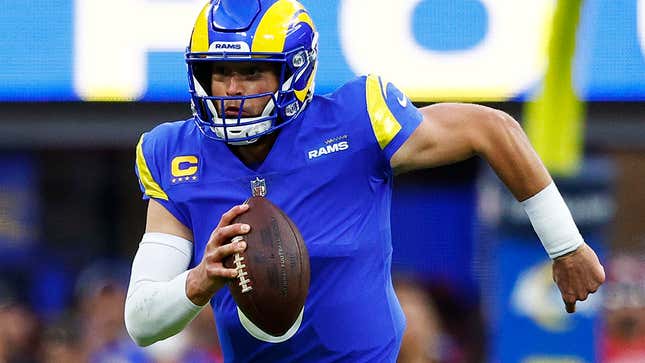 Stafford will be primed to continue his inspirational run, showing millions of Americans what can happen when you finally leave the shitty company where you've wasted the best years of your career.
Joe Burrow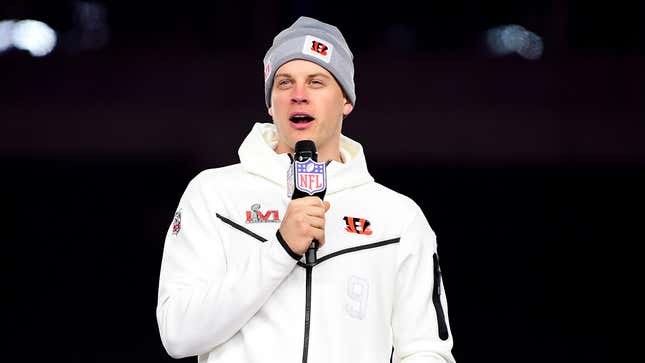 He may struggle behind a shaky offensive line, so look for the Bengals to create opportunities for Burrow by having him start plays in front of it.
Sean McVay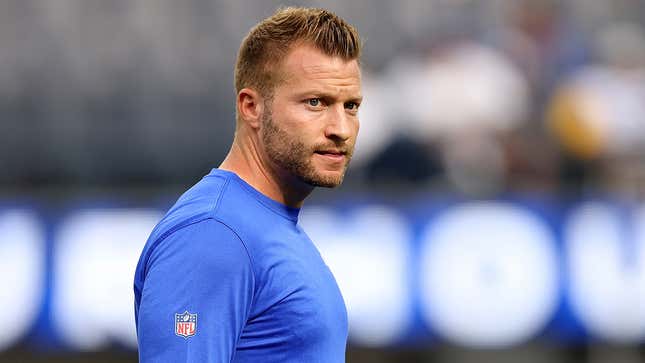 He should be feeling pretty comfortable coaching with a home field advantage. Plus, there's the secret hole he dug around the 30-yard line that only he knows about.
Zac Taylor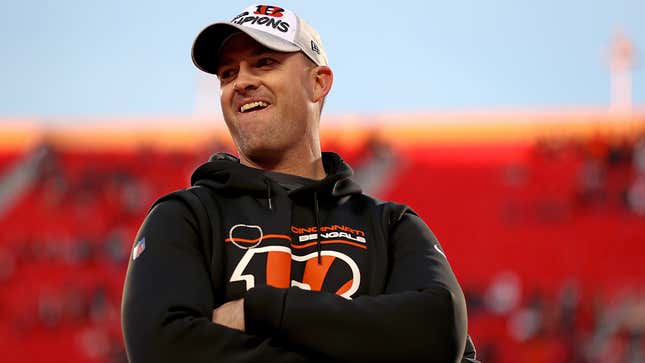 Taylor has ascended to the top of his profession as a 38-year-old, which single-handedly proves that all that millennial whining about how hard it is to have a career now is total bullshit.
Cam Akers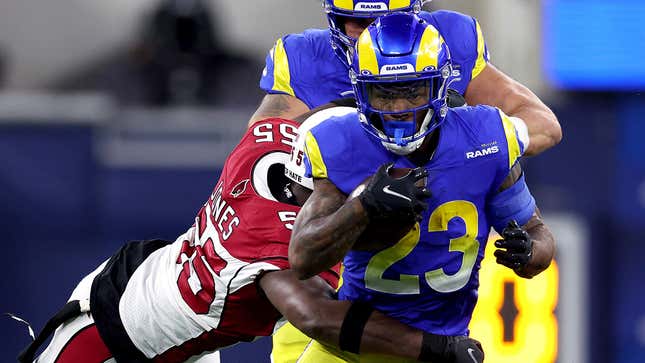 The Rams running back only gained 48 yards on the ground and didn't get into the end zone during the NFC Championship Game, so he's clearly due for over 74.5 rushing yards and 1.5 touchdowns—but remember, he's also a lock for under 29.5 receiving yards. Vegas must be missing something because they set this same-game parlay at +950, so you're guaranteed to put your kid through school with a wager of just 14 grand. Suckers.
Ja'Marr Chase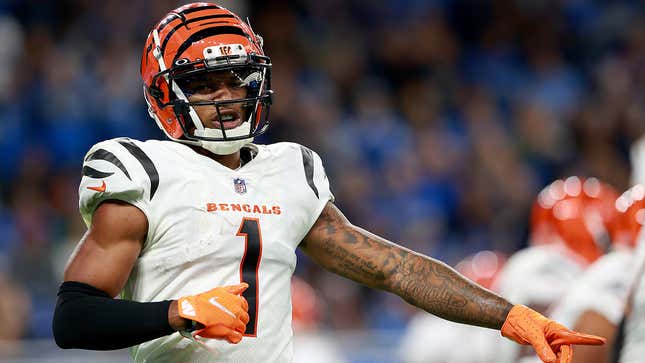 The presumptive Rookie of the Year is still adjusting to life in the league, namely how fucking easy everything is and how he'll always win a Super Bowl every season he plays.
Cooper Kupp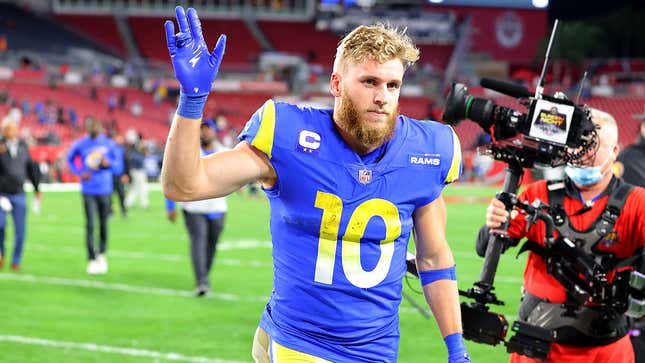 After putting together one of the greatest seasons in NFL history, it's safe to say he'll affect the game—because even if he doesn't affect the game, that's still affecting it, you know?
Al Golden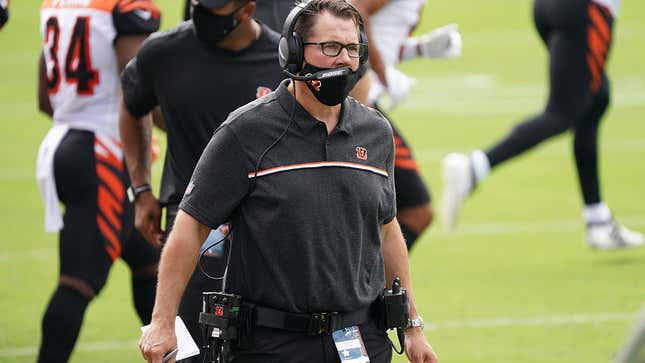 Cincinnati's linebackers coach has no fear about potentially blowing it despite being on the biggest stage in sports, because, like, who's even paying attention to the Bengals' linebackers?
Andrew Whitworth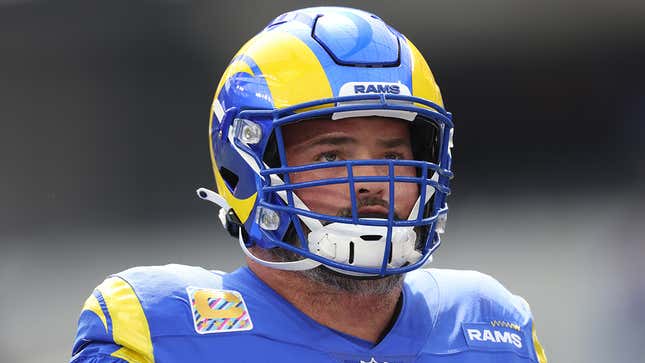 At 40 years old, Whitworth is the oldest player in this year's Super Bowl and will regale his teammates with tales of what life was like during World War I.
Jackson Carman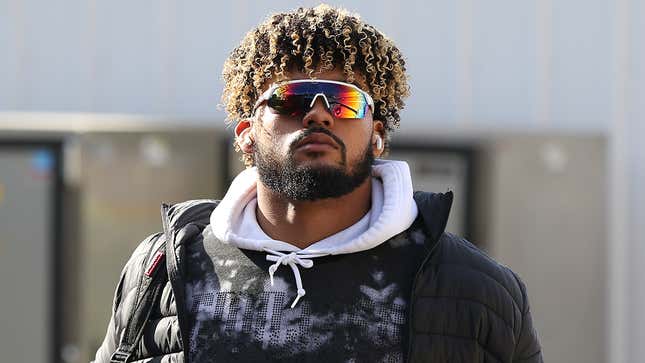 What he lacks in raw talent he more than makes up for in pure charm, which he will need in spades if he's going to have any success talking the Rams defense out of sacking Joe Burrow.
Sony Michel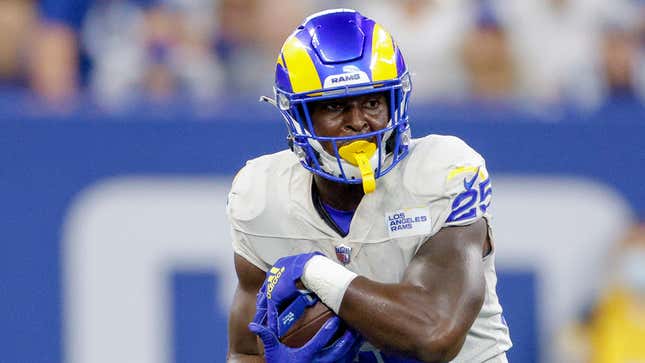 Expect for his number to be called early as the Rams go through the motions of pretending to establish the run.
Joe Mixon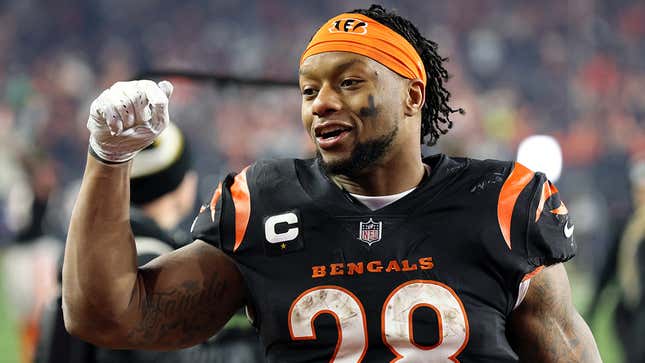 Stats prove that Mixon will run for exactly 75.3 yards and .81 touchdowns.
Odell Beckham Jr.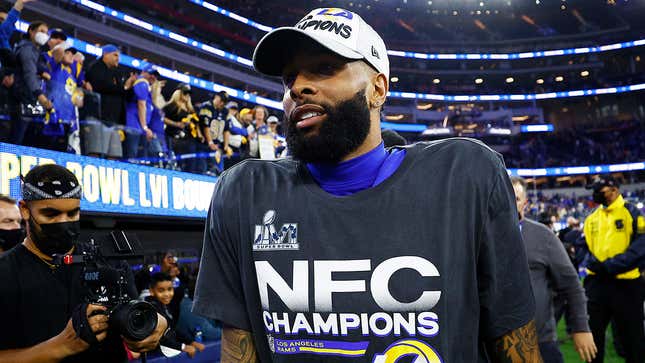 The electric receiver could be the biggest factor in deciding whether the Rams win Super Bowl, or whether they still win but he's on the bench pouting or whatever.
Trey Hendrickson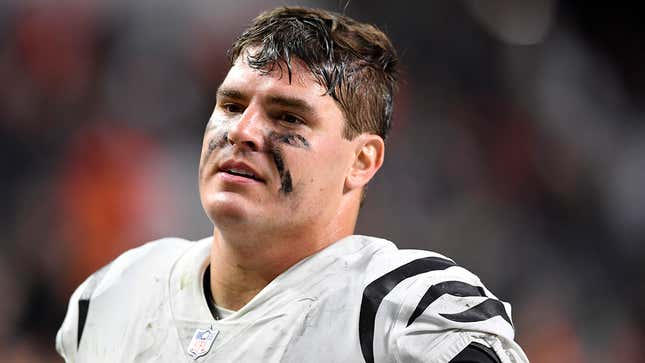 The Cincinnati staff has been prepping Hendrickson by refusing to feed him a single quarterback in the two weeks before the game.
Rampage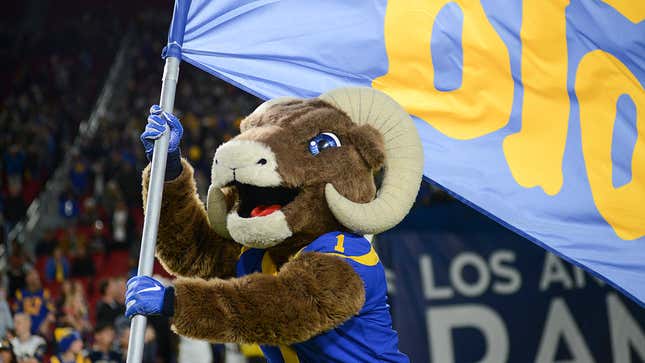 The Rams mascot has been instructed to take out Joe Burrow's injured knee if it gets bad out there.
Jessie Bates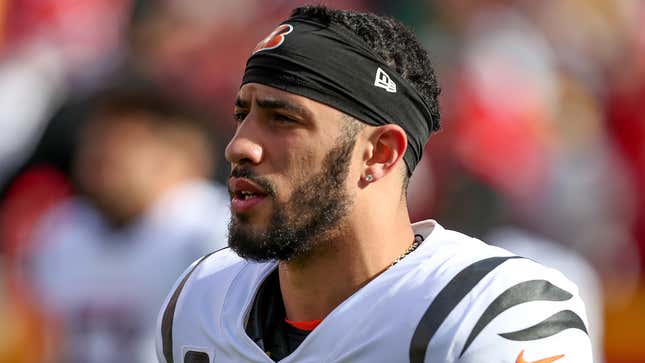 Led the Bengals in solo tackles, so he will need to tone down his selfish play if the team is to succeed.
Aaron Donald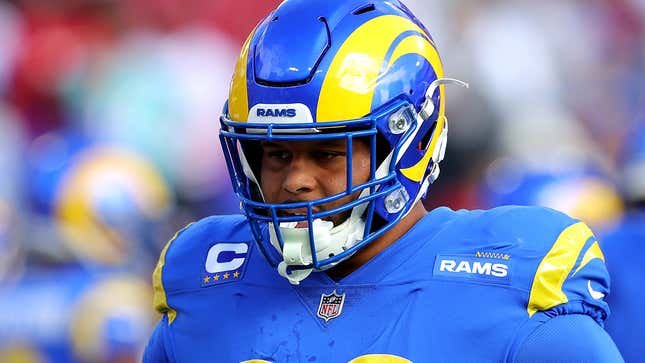 If the referees allow the defensive players to tackle the offensive players, that could be a great sign for Donald, who is incredibly skilled in that discipline.