"Where's The Beef", Wendy's (1984)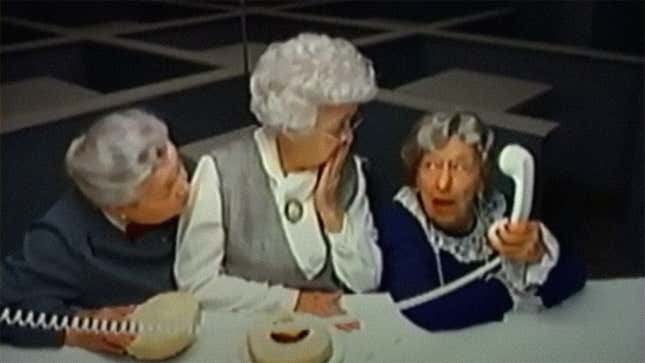 In this iconic ad, 81-year-old Clara Peller uttered her catchphrase "Where's the beef," which swept the nation and launched her to fame that persists to this day, nearly two decades later because she is definitely still alive, just like everyone you love. No one ever dies. Life is eternal. There is no suffering. Everything will be okay.
"Whassup", Budweiser (1999)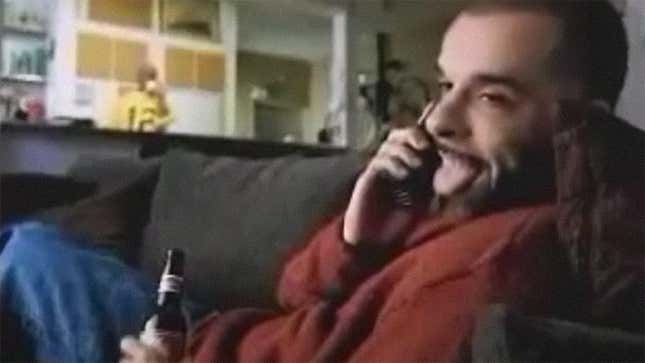 This simple, enjoyable commercial of friends saying "Whassup" to each other over the phone successfully lulled the nation into a false sense of security leading up to 9/11.
"Slack-Jawed Idiots Stare At Beautiful Lady", Various Companies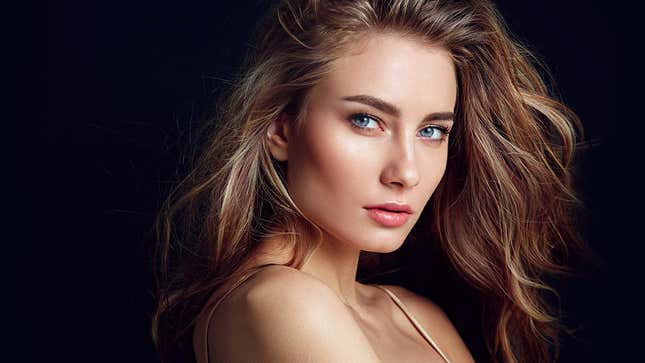 Ninety-seven percent of all Super Bowl ads are this.
An Ad For A Free iPad That Popped Up On Our Phones While We Got Bored During The Party (2020)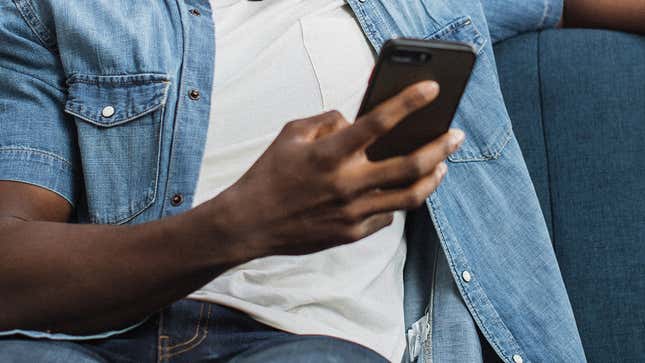 Sometimes simple advertising is the most effective.
"Slavery Can Be Good Too", Apple (2017)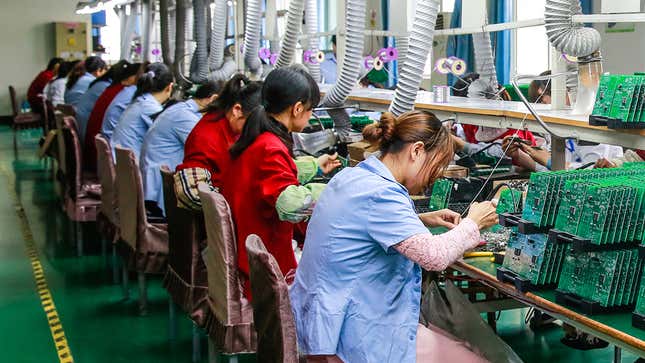 Apple's understated 45-second paean to human slavery had us reaching for the tissues.
"Pandas", SalesGenie.com (2008)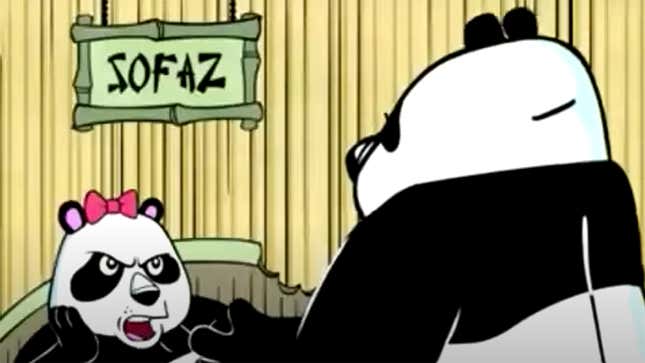 This offensive commercial featuring racist depictions of pandas employing stereotypical Chinese accents was ultimately pulled due to it being released a year or two after you could get away with something like that.

"Steve Carell Just Standing There", Capital One (2014)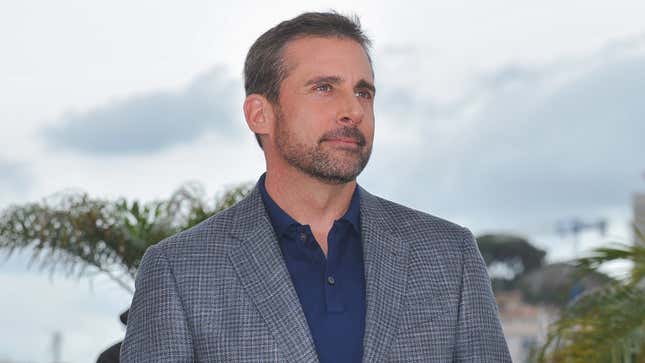 The nation was delighted to see their favorite Office and 40-Year-Old Virgin star stand silently for 30 seconds in front of a completely blank, white background before finally opening his mouth just in time for "Capital One!" to dub over his speech.
"Talking Babies", E-Trade (2008)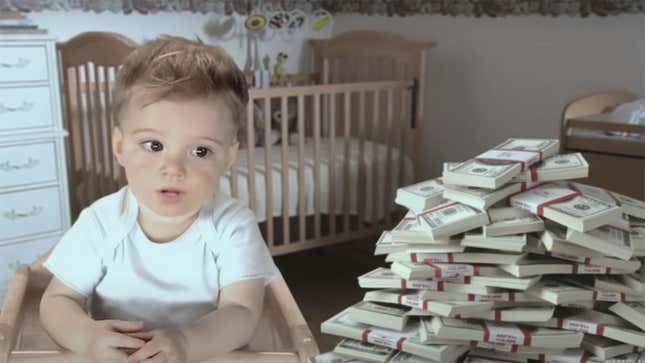 E-Trade made a grave error in conjuring up this hellspawn, a baby with the power of speech, to promote their brokerage. This thing should have a stake through its heart, not plastered on millions of Americans' televisions.
"1 Becomes 2," Xerox (1976)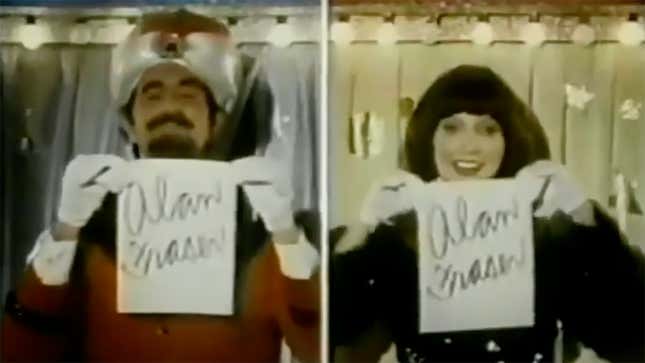 Thousands of Super Bowl viewers reportedly squealed in abject terror and struck themselves blind in response to this spot, which appeared to show some sort of office alchemist producing two identical, physical copies from a single piece of paper.
"Be More", Scientology (2021)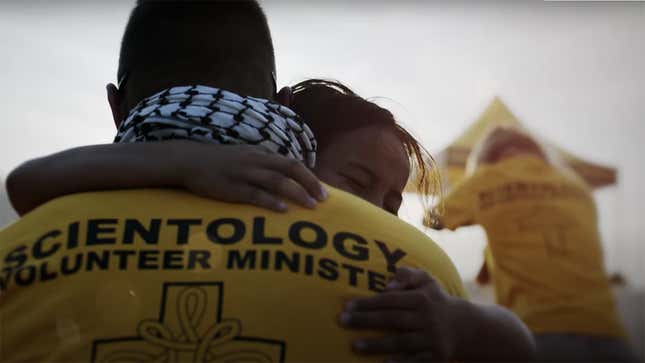 The controversial religious group's history of indoctrination and profiting off slave labor put them squarely in line with other Super Bowl sponsors such as Coca-Cola and Old Navy.
"The Chase", Adidas (1997)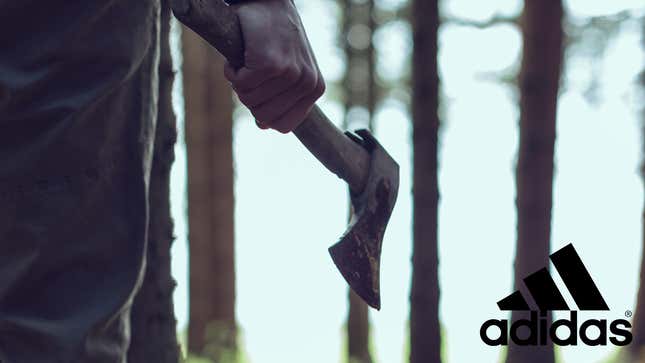 Adidas won big with their commercial depicting a deranged, bloodthirsty man given the ability to chase down and violently mutilate a fleeing victim with an axe thanks to the comfort and flexibility of his new Adidas.
"The Force", Volkswagen (2011)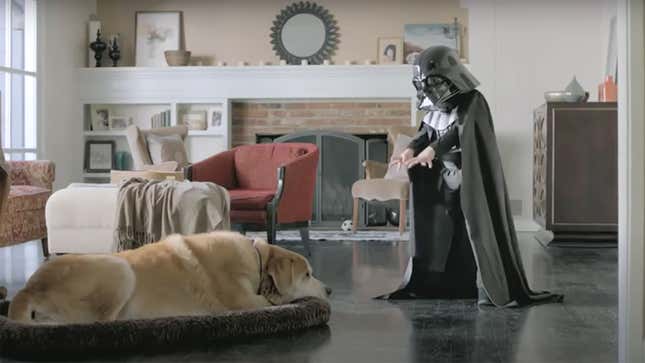 This heartwarming commercial was just another addition in a long line of Volkswagen's attempts to make us all forget about the Nazi stuff.
"Betty White", Snickers (2010)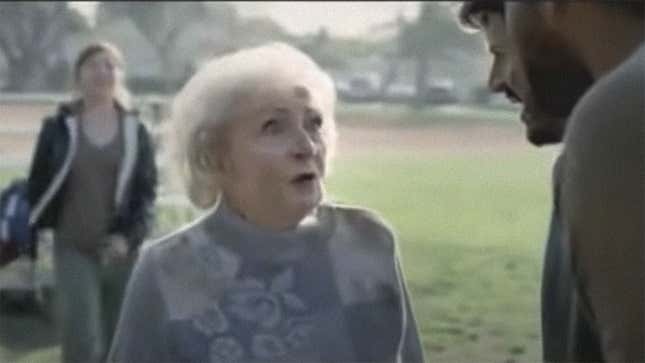 Although her insistence on doing all her own tackling ultimately caused the CTE that led to her death right before she would've turned 100, Betty White's turn in this commercial as a gridiron star was a hoot.
"Live For Now", PepsiCo (2017)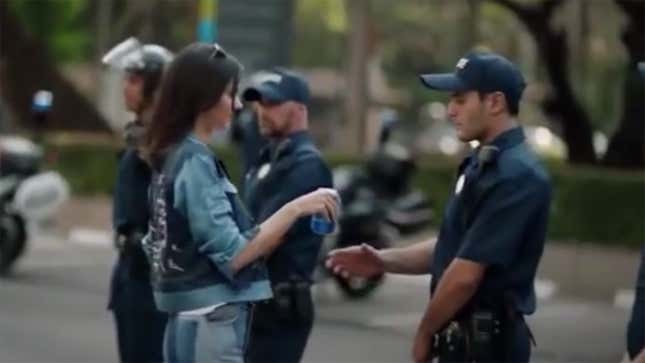 This controversial spot received backlash from critics who claimed no police officer would be stupid enough to accept an open container from a civilian enemy.
"The Showdown", McDonald's (1993)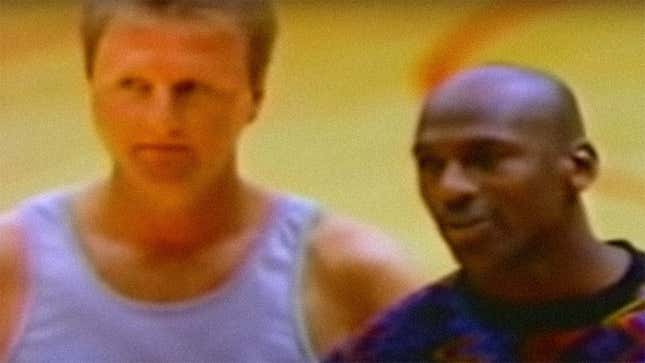 After neither one can beat the other in a game of horse and, in turn, claim the prize of a Big Mac meal, Michael Jordan and Larry Bird both starve to death on screen.
"Orgy", GoDaddy.Com (2005)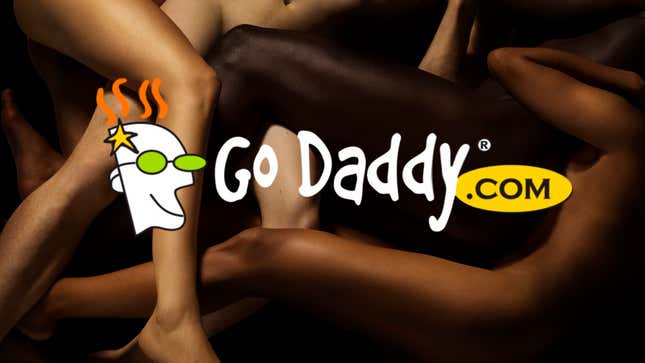 Who could forget the raw carnal pleasures depicted in GoDaddy.com's intensely graphic ad featuring a 50-person fuck fest? You know what they say: sex sells!
"Watch Out For 9/11", United Airlines (2000)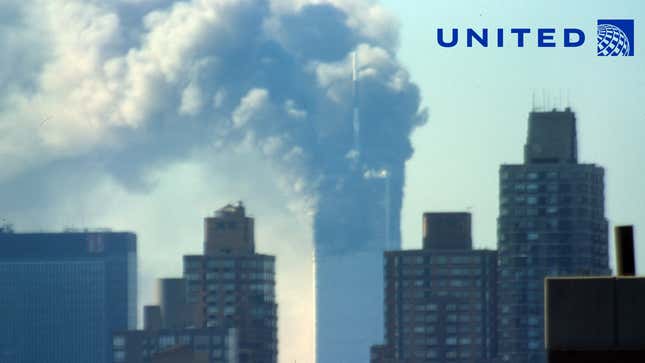 In retrospect, audiences probably should have paid more attention to this commercial.
"L'Existence Précède L'Assurance Auto", General Auto Insurance (2009)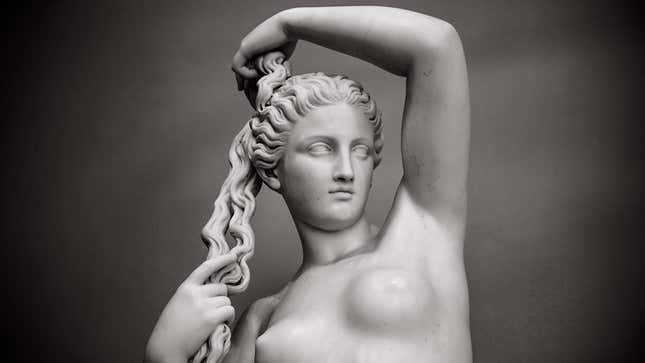 This avant-garde, black-and-white commercial featured a rapid-fire series of abstract, erotic imagery as a male and female voiceover whispered lines from 20th-century French philosopher Jean-Paul Sartre's play No Exit in unison. General Auto Insurance saw a 20% spike in policy sales in the weeks following.
"1984", Apple (1984)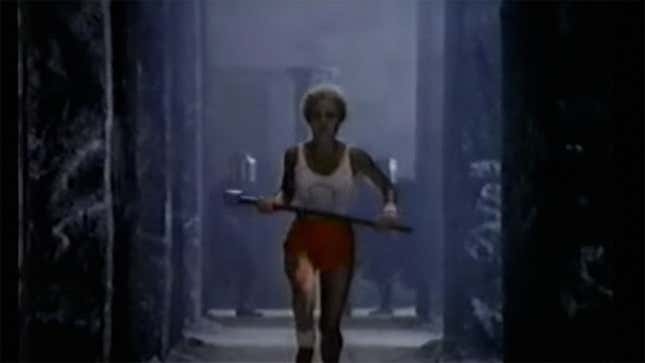 This eerily prescient ad predicted a world in which every stupid fucking thing would be compared to George Orwell.
"Subway Is For Hot Kids", Subway (2015)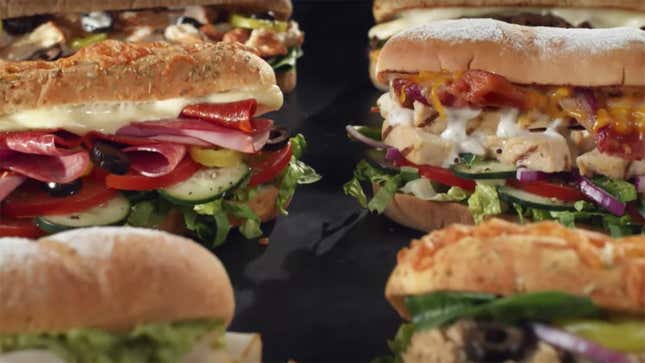 Although highly questionable after Jared Fogle's arrest, this Subway commercial, which featured sandwiches specifically marketed for the hottest underage kids, certainly got people's attention.
"We Electrocuted An Elephant Just To Show We Could", Intuit TurboTax (2020)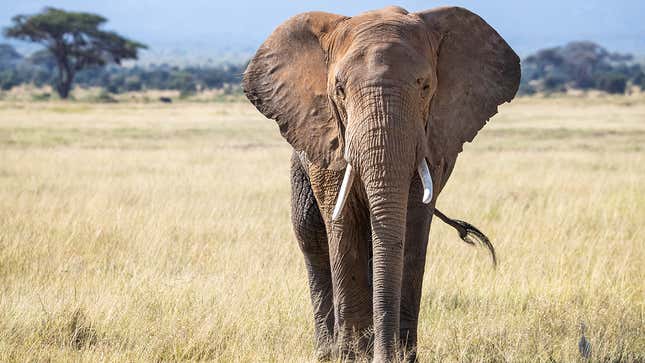 They have the tax industry by the balls, so in 2020, Intuit decided to electrocute a 20-year-old male elephant as a warning to anyone who dared get in their way.
Whatever Fucking Stupid Bullshit They Do With A Celebrity This Year (2022)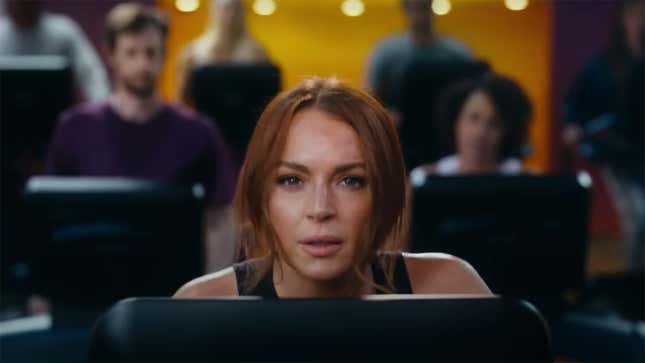 "Puppy Love", Budweiser (2014)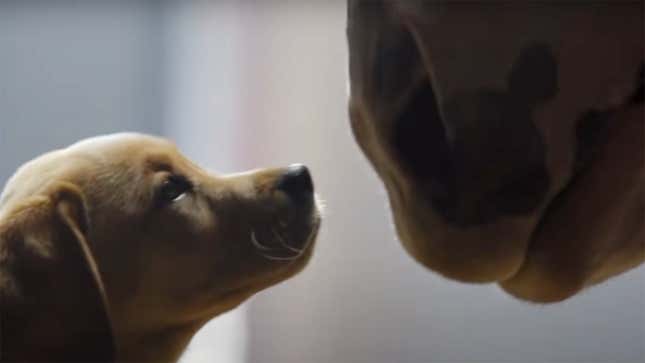 While this was shocking for some, most viewers applauded Budweiser for their bold, unsparing depiction of inter-species sex between a canine and a clydesdale.
"Camera Catches Coke Driver Cheating", Pepsi (1996)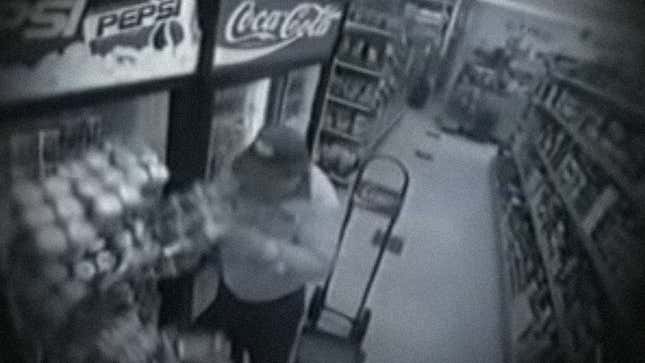 The lighthearted battle between the two massive soda brands turned deliciously dark in this 1996 ad, in which the two companies locked a delivery guy in a windowless room and tortured him for over 18 months until his brain could no longer form associations, at which point his essential blank slate of a brain was perfect to finally determine once and for all which is better, Coke or Pepsi?
26 / 27
"Colin Jost and Scarlett Johansson Demonstrate Their Depraved Indifference To The Mass Suffering Caused By Amazon", Amazon (2022)
"Colin Jost and Scarlett Johansson Demonstrate Their Depraved Indifference To The Mass Suffering Caused By Amazon", Amazon (2022)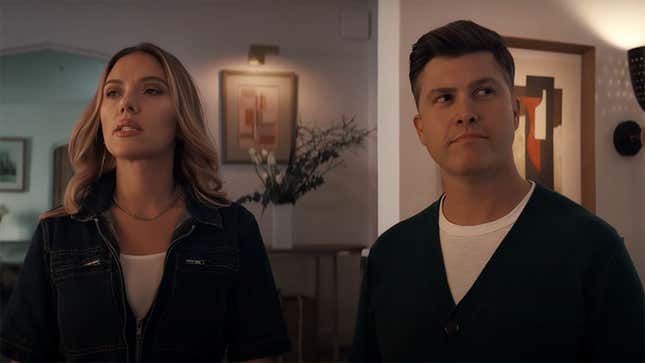 From the teasers online, it's already looking like an all-timer.