U2 (2002)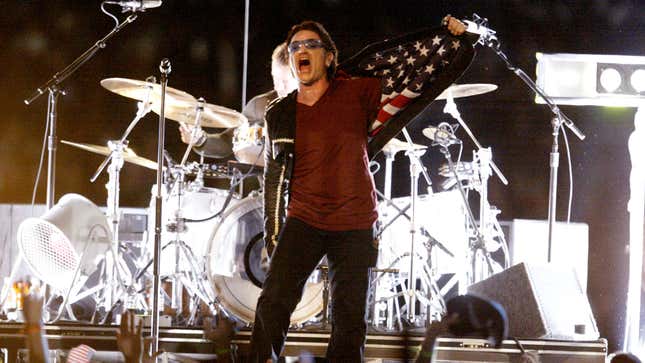 U2's emotional tribute to the 9/11 perpetrators fell flat.
Boyz II Men (1998)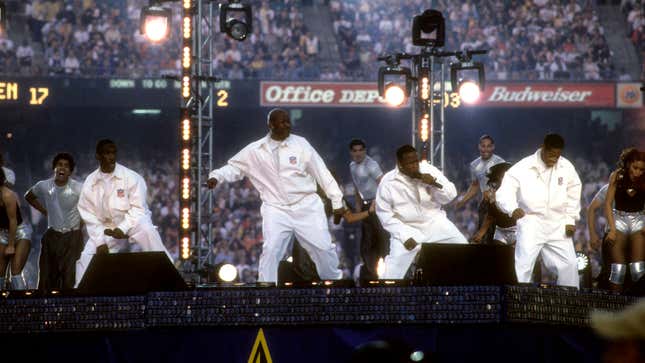 Though it was hardly the popular R&B group's fault, fans became disgruntled when stadium employees enforced a strict "6 inches apart" rule during slow dances.
Katy Perry (2015)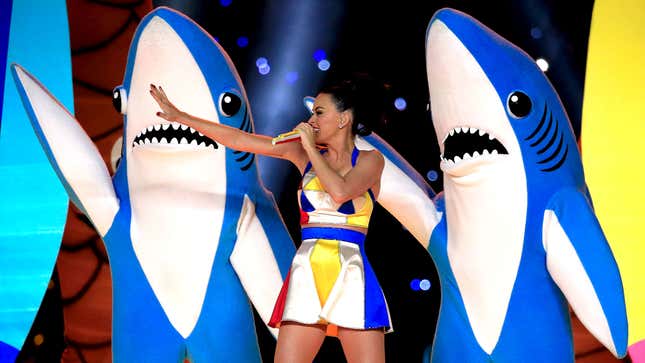 This oft-memed performance was forever etched in the public consciousness after one of Katy Perry's backup dancers—wearing a shark costume and dubbed Left Shark—set fire to the American flag in protest of the U.S. military's continued occupation of Afghanistan.
Pastor Moore (2018)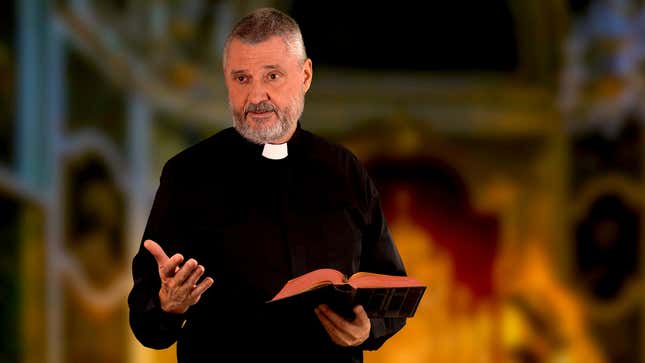 Although his lively sermon had the entire crowd clapping with the fervor of the Holy Spirit in praise of the Lord and Savior Jesus Christ, the energy in the stadium took an awkward turn when Pastor Moore transitioned to condemning the horrors of abortion.
The Who (2010)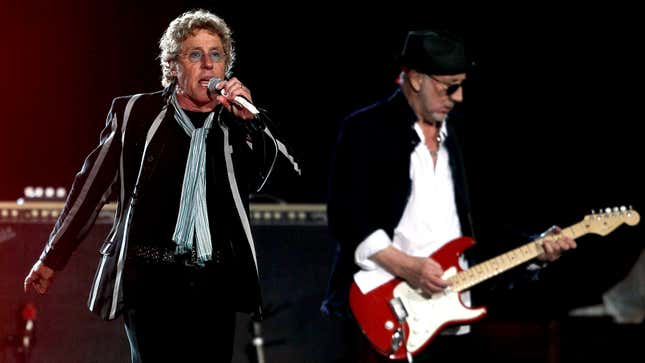 Fans and viewers at home were disappointed when the classic rock band played a bunch of songs they'd already heard a million times before.
Elliott Smith (1996)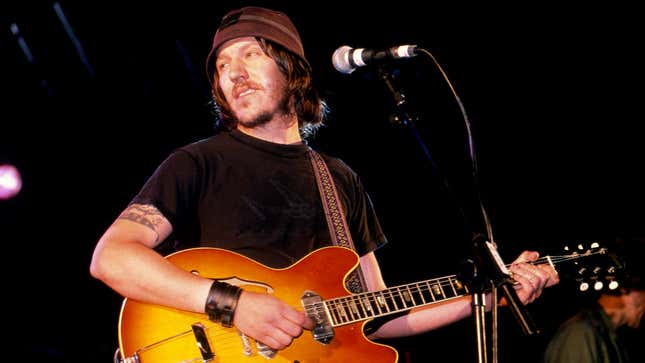 Was a real downer for everyone.
NSYNC and Aerosmith (2001)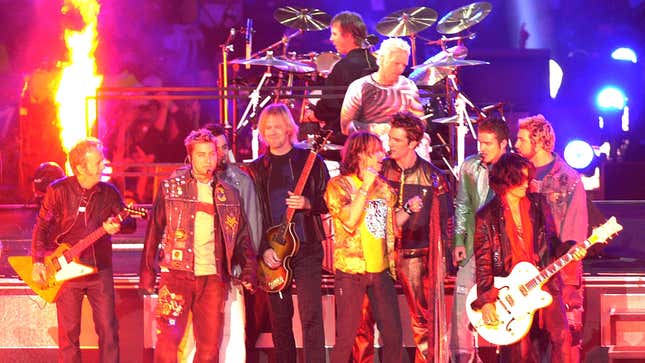 An otherwise thrilling collaboration between NSYNC and Aerosmith was marred when an angry Ray Lewis killed Joey Fatone.
Grambling State Marching Band (1975)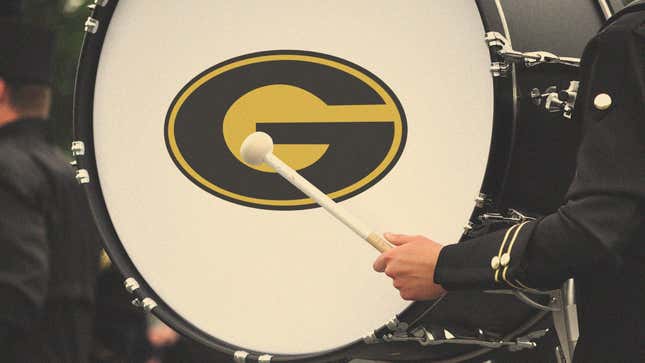 The expectant crowd was left brutally disappointed after rumors that the Grambling State marching band would unveil tuba player Erick Wentworth as a special guest failed to materialize.
Roger Goodell's Shadow Puppets, (2007)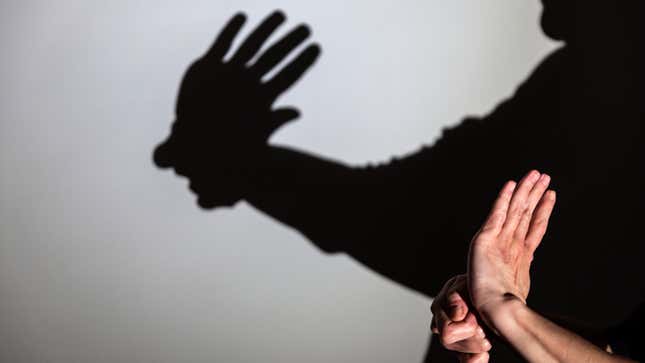 After taking the mantle of commissioner during the 2006 season, an overconfident Roger Goodell made the decision to forgo a musical performance in favor of his own shadow-puppet show, which had been part of his master's thesis at the California Institute of the Arts.
'America Thanks' with the Florida A&M University Band (1969)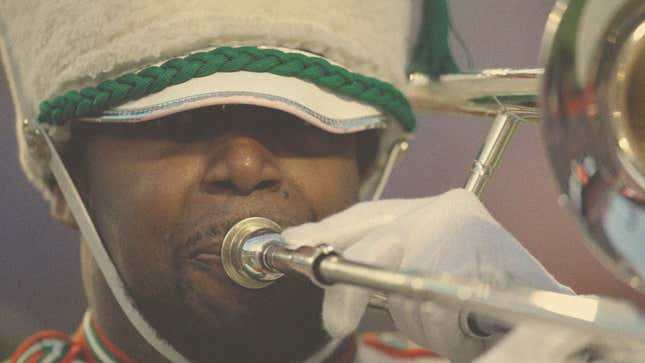 In addition to predicting the Jets would win the Super Bowl, Joe Namath also correctly predicted that the halftime show was going to suck.
Janet Jackson and Justin Timberlake (2004)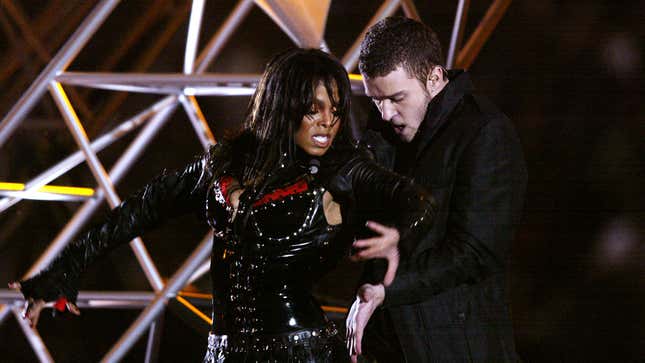 A wardrobe malfunction tragically left one of Janet Jackson's nipples completely unexposed.
The Performance of Friendship (2019)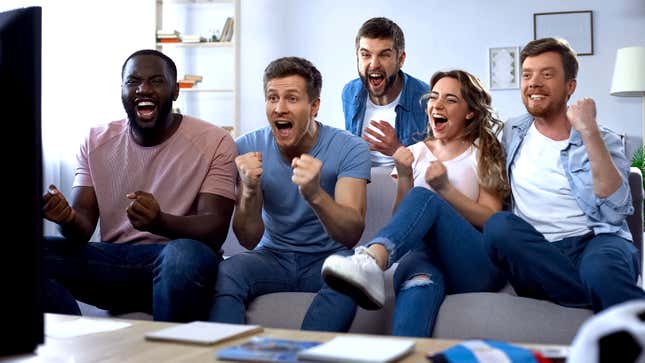 Look around at the coworkers and acquaintances at your Super Bowl watch party. Do you love any of them? Do you even like them? More likely, you barely tolerate their presence, your smile and affable demeanor a mere mask covering the truth that most people in your life mean nothing to you, and, indeed, you nothing to them.
ZZ Top (1997)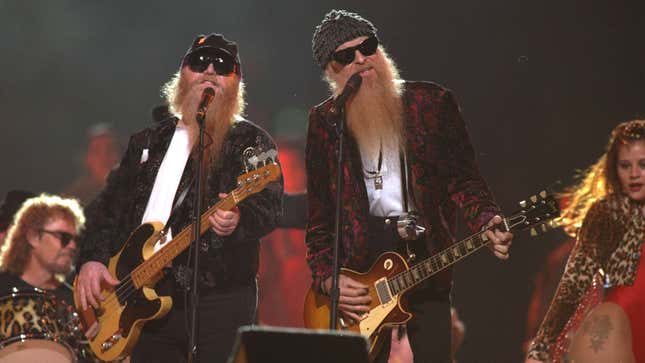 The band's signature rotating guitars malfunctioned in the middle of the performance, severely maiming Dusty Hill's genitalia.
Bruno Mars and the Red Hot Chili Peppers (2014)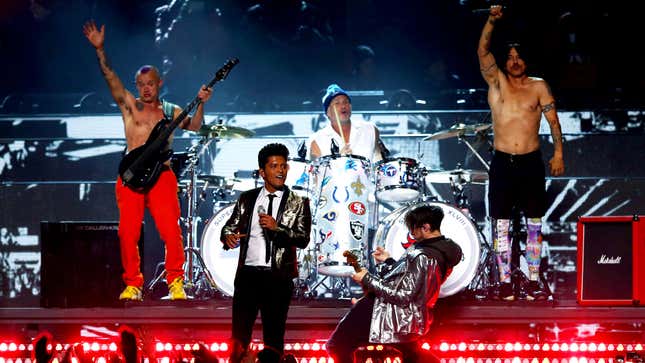 Bruno Mars had to spend the entirety of the performance comforting a sobbing Anthony Kiedis, who after his blinders fell off realized he was on stage in New Jersey, thousands of miles away from California.
Eastside High School's Performance of 'Oklahoma!' (2012)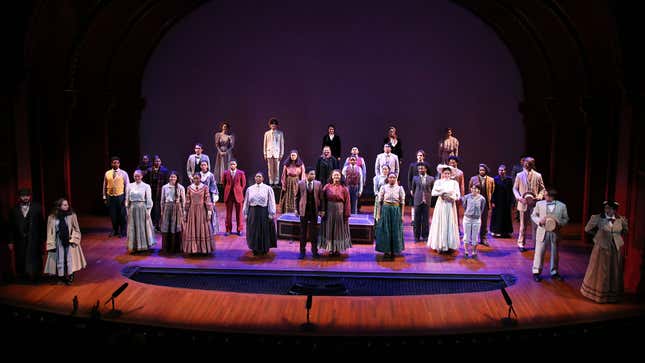 Senior Alex Brennan simply did not have the vocal range to capture the joie de vivre of Curly McLain's "The Surrey With The Fringe On Top," and it was clear from some sloppy missteps during the titular "Oklahoma!" that the ensemble was wildly under-rehearsed.
Lady Gaga (2017)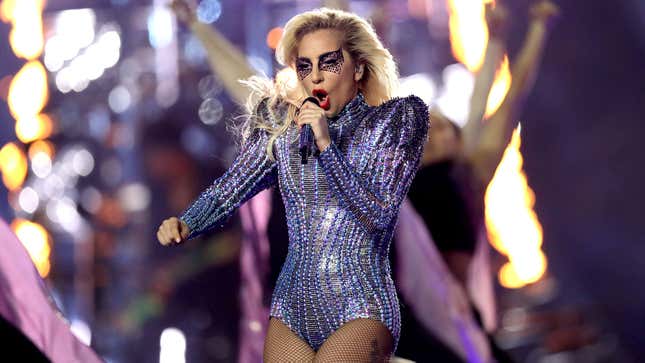 Damn near gave us a heart attack when she jumped off that roof. We called 911.
Paul McCartney (2005)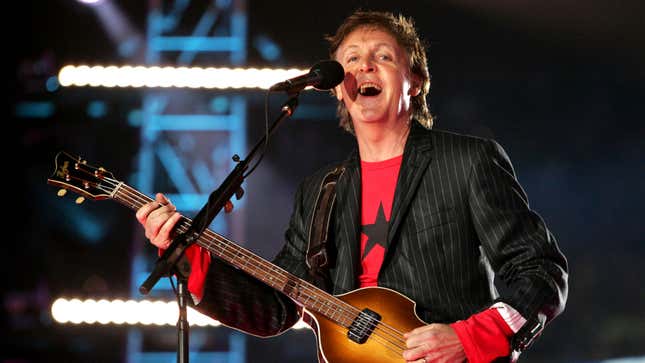 While many believed Paul McCartney would be a safe bet after "Nipplegate," halfway through the performance, the former Beatle ripped off his pants to expose his penis.
Nicholls State University Marching Band (1990)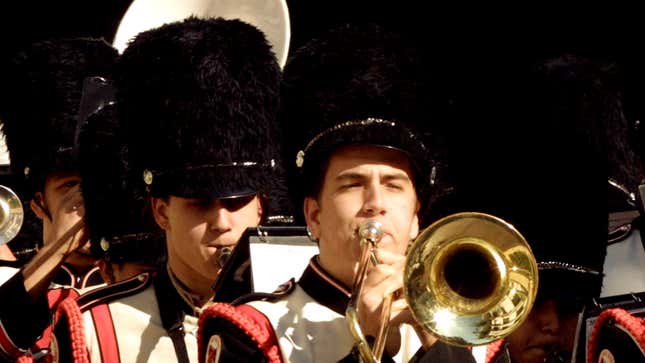 The French horn section was completely off, and everyone fucking knew it.
The Time You Ate Expired Queso and Spent Halftime in the Bathroom (2013)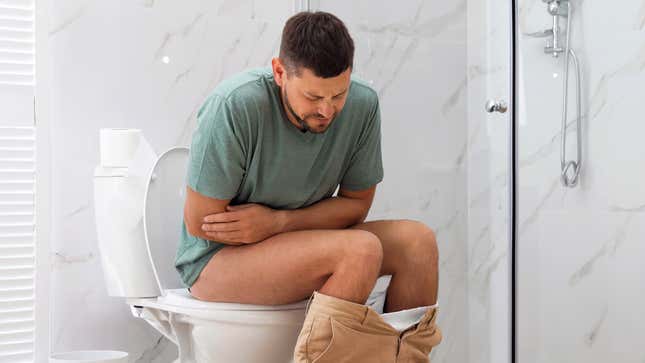 Not only did you have no idea who performed, but you clogged the toilet and there was no plunger.
'Major League' Screening (2000)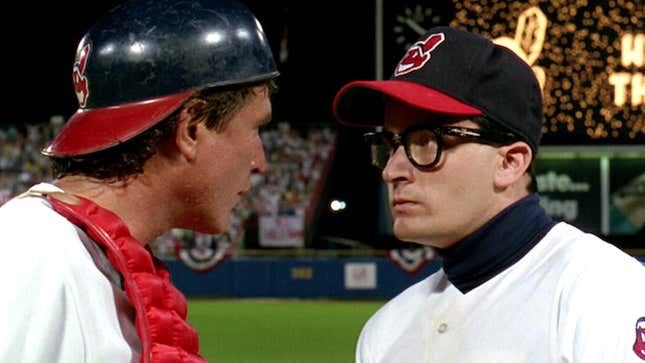 The NFL has been tight-lipped on what circumstances resulted in the Super Bowl XXXIV halftime show being just a screening of David S. Ward's '80s baseball comedy flick, but the true controversy arose when the film continued through its full 106-minute runtime, forcing the game to skip its entire third quarter.
Eubie Blake And The Six Fat Dutchmen (1932)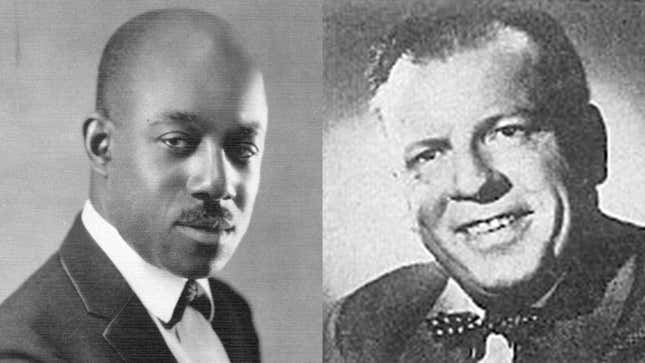 This pairing of the famed ragtime pioneer with the young polka heartthrobs faced a backlash from fans who believed it attempted to cross a generational divide and cater to fans of both genres while satisfying neither.
U.S. Marine Corps Drill Team (1972)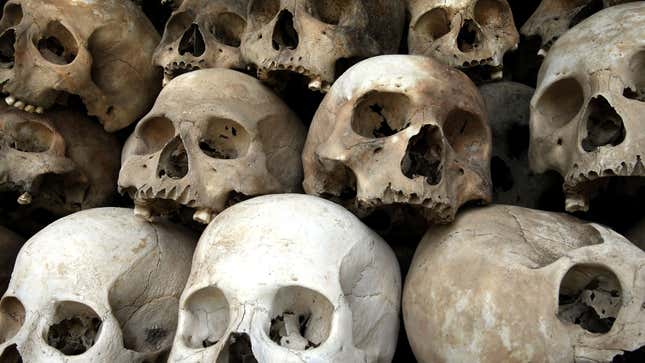 Although it was a valiant patriotic effort to restore that nation's faith in the Vietnam War, the U.S. Marine Corps Drill Team using Viet Cong skulls as bongos for their halftime performance doesn't look great in retrospect.