PHILADELPHIA—According to company sources, the spring class of interns at Fischer Marketing was encouraged by their supervisor Tuesday to show their commitment and drive around the office by voluntarily taking on more responsibilities of three full-time employees.
"You'll get as much out of this experience as you put into it, so don't hesitate to take on as many different projects as you can," said account manager and internship coordinator Brian Pearson, 41, adding that if any of the five unpaid interns ever found themselves without enough to do, they could always come to him for additional assignments intended for paid employees with at least two years of professional experience. "This is a great opportunity, so just try to take advantage of your time with us and learn as much as you can. Having the right attitude goes a long way around here."
Pearson stressed that the college-aged interns, who receive no compensation whatsoever for what is officially scheduled as a three-day, 30-hour-per-week internship, should always aim to "go above and beyond" by accepting a wide array of jobs designed for multiple full-time staff members.
Interns were also reportedly urged to speak up and ask whatever questions they may have about performing the work of employees receiving $60,000 annual salaries, full health and dental benefits, 401(k) plans, and several weeks of paid time off.
"We really want you to get a good sense of all the different areas of our business," said Pearson of the company whose CEO recently called for a hiring freeze as well as a strict limit on all employee expenses. "So now that you've been here for a few weeks and have gotten the hang of the basics, feel free to branch out a little more. For example, if you want to challenge yourself and assemble the purchase specs for the Freeman-Baines buy, just go ahead. We love to see things like that."
G/O Media may get a commission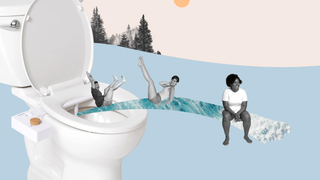 17% off
Tushy 3.0 Warm Water Spa Bidet Attachment
"And if you have time, you could also compile the account's CRM data, outline the six-month revenue targets, and email it to [Vice President] Mike [Seibert]," Pearson continued. "And if you could get it done by 3, or 4 at the latest, that would be very helpful."
On top of making coffee, photocopying documents, answering phone calls, and sorting mail, the additional responsibilities Pearson has encouraged the interns to "not be shy" about undertaking reportedly include coordinating meeting schedules, processing expense reports, analyzing sales data, writing website copy, arranging travel itineraries, providing IT support, scheduling employee training, issuing internal memos, filing payroll forms, managing social media accounts, preparing press releases, collecting market research, building project proposals, managing upcoming deadlines, and searching for new client leads.
Pearson added that if an intern ever has any suggestions for expanding the program to include additional duties ordinarily performed by much older and properly qualified employees with families, his "door is always open."
"The most important thing is to show a lot of initiative," Pearson said. "If you notice something around the office that needs to get done, just take it upon yourself to do it. And definitely feel free to work late once in a while if you want to do more."
"Who knows, if things go well, we might even be able to extend your internships into the summer," Pearson added.
At press time, the company had posted several new internship openings after letting go of five senior staffers.