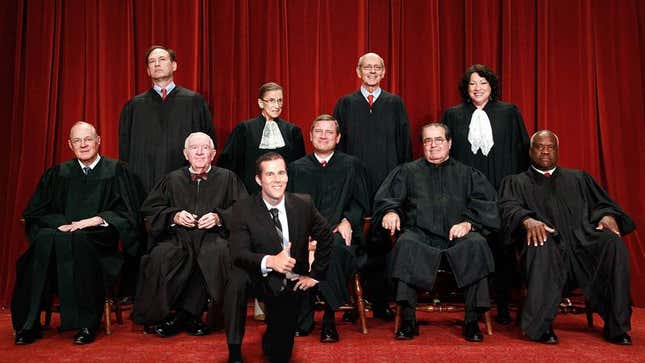 WASHINGTON—The justices of the United States Supreme Court confirmed this week that although he has been on the job less than a year, their new agent, Rory McCleft, has already started to help the nine-member panel land more high-profile cases.
Early in its 2011–2012 term, the nation's highest court reportedly began to voice dissatisfaction with longtime agent Jeffrey Muslin, who many justices felt had lost sight of their jurisprudential interests, in particular failing to get them access to "cream of the crop" immigration, health care, intellectual property, and search-and-seizure cases.
"The truth is, we never would have gotten a case like National Federation of Independent Business v. Sebelius with Jeff," said Chief Justice John Roberts, referring to the recent landmark decision upholding the individual mandate of the Affordable Care Act. "But Rory was all over it. He burned through his Rolodex, called in every favor he had, and made the deal happen."
"He just—he gets it, you know?" Roberts continued. "Rory's always got his ear to the ground for any circuit court cases that might play to our strengths as a group. He understands what we're about, and he's very hands-on and curious about what we're trying to do. He came into the room and just asked us flat out, 'Where do you want to go as a court? What kind of cases do you want? Gun control? You got it. Abortion? Let's do it.' It was so refreshing after all those years where it felt like we were just treading water."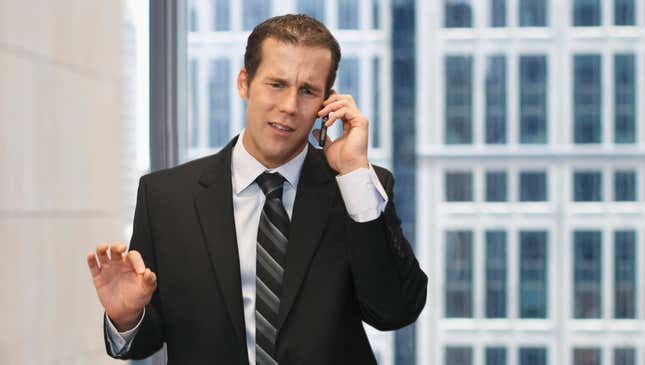 According to legal experts, McCleft, a senior partner at Taggart, Stanley & McCleft Representatives and a rising star in judicial talent management, has in a few short years in the business built up an impressive client roster that includes numerous federal district courts, state appellate courts, and even a handful of military tribunals.
Sources said the Supreme Court justices often became frustrated with their former agent when he seemed to place greater priority on his other top client, the New Jersey Superior Court. Their rancor came to a head when Muslin booked Englewood Boat Basin et al. vs. Quartello and Quartello for the New Jersey judges.
"Any case with substance, his precious Superior Court in Jersey always got the first call," Justice Anthony Kennedy said. "That's a talented court, no question, but their success kind of came at the expense of our own, you know? Jeff's a sweet guy, and I respect him, but toward the end there it seemed like we were doing all the heavy lifting just to keep our name out there. Seriously, we had to bring Citizens United to his attention. Can you imagine?"
"At that point it's like, what are we even paying this guy for?" Kennedy added. "We just felt it was time to move on."
The Supreme Court has had its share of notable agents over the years, including the legendary Saul Rosen, whose savvy negotiations were credited with making the Warren Court the most powerful in Beltway history, and the notorious Frank Tanner, whose backroom dealings allowed the Rehnquist Court to become the first ever to decide an American presidential election. Given the court's infamously rigorous demands, McCleft is expected to have his work cut out for him.
"We're hands-down the most talented judicial body in the nation, and there's no reason we shouldn't be landing the top-tier shit," Justice Ruth Bader Ginsburg said. "I can't tell you how much it stings to pick up the paper in the morning and read about the Ninth Circuit making some groundbreaking ruling, while we're all sitting around with our dicks in our hands. All Rory needs to do is get us in the door on those cases. Pitch it to us, we'll knock it out of the fucking park."
Although McCleft's compensation remains undisclosed, it is assumed he will be given the industry standard rate of 10 percent of all court cases to decide for himself.