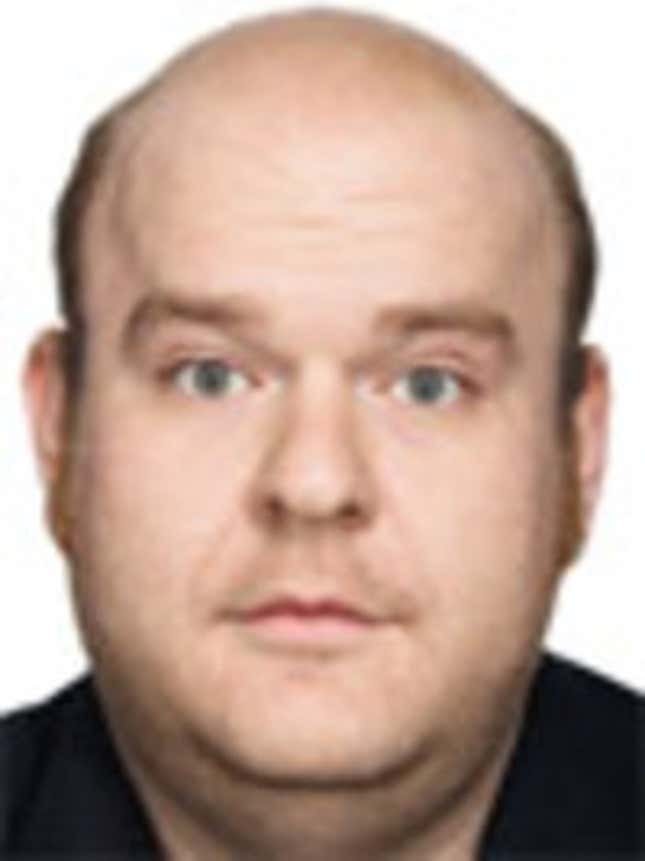 Paging Dr. Dudek! Paging Dr. Dudek! You're wanted in the OR to perform an MRI and EKG on REO Speedwagon ASAP! A-OK?
This Week's Most Viral News: September 29, 2023
Don't be afraid, my loyal readers. I haven't left the humor-writing biz for the medical profession. (Sure, I have been known to cut folks up and split a few sides…but I've never reached in there and pulled out a kidney!) I'm just getting in the spirit of the season—flu season, that is. That magical time of year when your nose does the running…and you stay in bed! And boy was this year a doozy! (Or should I say flu-zy?)
Last month, the twins caught a nasty case of the influenza, which, as I soon discovered, is not the name of a lovely Spanish girl. They started sneezing and sniffling and coughing and aching and Dopey and Doc and Bashful and all the rest. I took one look at their red noses and watery eyes and knew they had caught the train—the flu-sTrain (flu strain)! Whoo, whoo! All aboard! Making all stops to Chi-cough-go, Feverdelphia, New York Snotty, and Germany!
Figures. I spend the last 12 years trying to teach my girls how to share things, and the first time they do, it's an infectious disease! Why do I even bother?
Now, call me old-fashioned—or better yet, send a telegram!—but I think these kinds of colds are best handled with a cup of warm soup, a good night's sleep, and enough cough syrup to take down a yak. But my wife, Rosemary, has spent the last three months sleeping in the den and watching cable news until the wee hours of the morning, and according to her, the only remedy for the flu is a heaping tablespoon of panic.
Apparently (and I am not making this up) there's been an outbreak of something called swine flu, and Rosemary was convinced our girls had caught it. I asked her, "How could the twins have gotten the swine flu? They're vegetarians!" The last time I was allowed to bring bacon into this house was when the wife and I rented Footloose. I told her the only way I'd get some pork is if I knew someone in Congress. Hey, does swine flu come with a side of barbecue sauce? Because if so, count me in!
Of course, Rosemary always just sighs and leaves the room when I'm being a ham.
Turns out this "Porky Pigfluenza" is spreading faster than Sharon Stone's legs, so my wife decided it would be a good idea to take the girls to the doctor. Seems she thinks we have too much money lying around the house, and only a medical professional can cure that! Oh, my aching wallet.
These doctors, I tell you. They're either crooks, or quacks, or both. Their motto is, "You think you're sick now? Wait until you get the bill!" It ended up costing me $218 to spend an hour in the waiting room and six minutes with the doctor. Can you believe it? Last time I spent that much time and money to see one guy, he was onstage playing with Stills and Nash.
Hey, Doc, maybe while you're checking the girls for signs of curly tails, you can tell me how it's possible that my kids get the swine flu and I'm the one who ends up wallowing. Well, you can stick an apple in my mouth, rotate me on a spit, and serve me at a luau, because I am cooked. Let's just hope this whole mess is covered by my oink-surance (insurance)!
Don't worry. We'll be back for another checkup…when pigs flu!
Of course, the girls just had regular flu, not swine flu. (They probably built up immunity from years of keeping their room like a pigsty!) But before everyone loses their heads—or their snouts—about this e-pork-demic, let me ask you this: Has anyone tried reasoning with the swine flu? Maybe we could talk some sense into it. Just remember to speak its language: pig latin!
Ey-hay, ine-sway u-flay! Y-whay on't-day ou-yay ick-pay on-way omeone-say our-yay own-way ize-say? Icroscopic-may!
Roger Dudek lives in West Virginia with his wife, Rosemary, and his twin daughters. He is a professional, syndicated humor columnist who has been writing professionally for more than 20 years. His column, Write On The Funny!, has been published intermittently in dozens of newspapers since it began in 1992. His comedic book of humorous essays, Memoirs Of A Guy-sha, is still looking for a publisher.