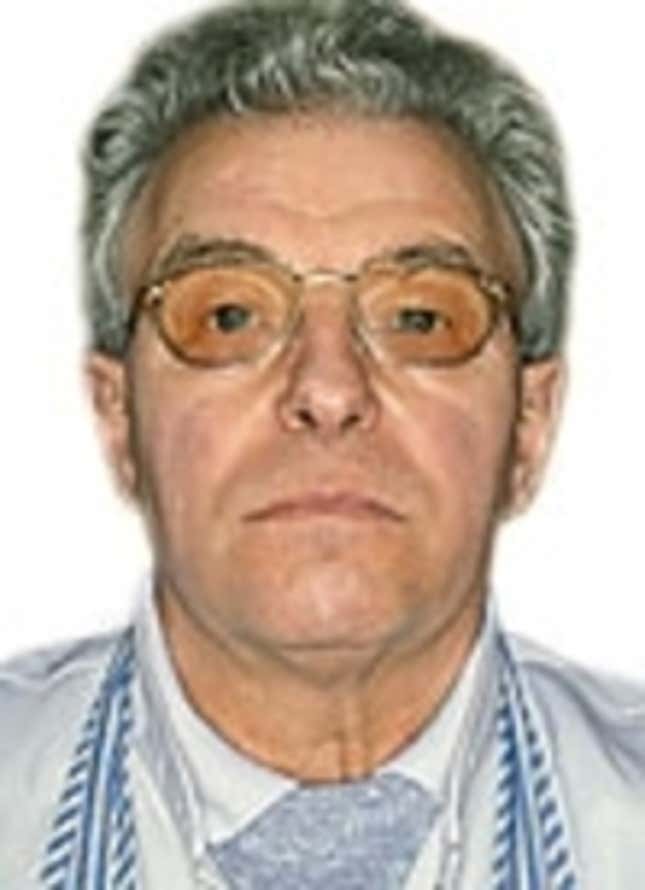 Attention, Food King shoppers: Now in Aisle Four, take advantage of our two-for-one special on all Scott Tissue and Scott Towel products. Purchase up to 10 rolls of each. It's just one way you can save big as a valued Food King shopper. And do it soon, for one day, all will be dark. Then, there will be no savings, no bargains, only the cold, eternal embrace of Death.
This Week's Most Viral News: September 29, 2023
And don't forget that every Tuesday is Double Coupon Tuesday at Food King, with extra savings on our already-low everyday prices. Small consolation for the inevitability of being buried under six feet of earth, the worms burrowing through our eye sockets, our flesh turning to dust in the pitch-blackness. But still, a fine reason to shop at Food King, no?
Also, be sure to check our Schreiber gourmet cheeses, on sale this week at $4.99 a pound. Do they really taste different from the bargain-brand cheeses, or do we fool ourselves into thinking that the higher price somehow imbues the product with the ineffable virtue of quality? How we would savor each crumb if the cheese were $100 a pound! How your guests would flatter you! So fill your cart if it brings you pleasure, but do not come to me hoping to find meaning in this absurdity.
For the month of October, buy two-liter bottles of all Coca-Cola products for just 99 cents each. Or, if you prefer, buy Pepsi, RC Cola, or Dr. Pepper for a little bit more. Or a host of other competing national brands, for that matter. For at Food King, you have both the power and the burden of choice—inescapable choice. From which products to buy to what manner of payment, to the type of bag in which to carry the items home, choice torments the Food King shopper at every turn.
And don't miss our special offer on 12-packs of Budweiser beer for $6.99. You might as well take advantage. Who in this store would deny a helpless imbecile adrift in a cold, uncaring universe the chance to numb himself against the fickle whim of time and circumstance? It is all a rehearsal for the grave.
As if that weren't enough, Food King has everyday low prices on cosmetics and beauty aids, so there's never been a better time to delude yourself. Paint your face with blood-colored sludge and pretend you are somehow something more than a slab of meat temporarily occupying space in this uncaring world. Smear yourself a mere mote closer to the pretty princess you fantasized of being as a young girl. Go ahead, transform your crumbling visage into a ghoulish death mask, all caked-on rouge and clumped mascara. All existence is a delusion and fantasy, anyway; it does no harm to embrace it.
My father has been dead 12 years now. He used his last words to curse the gods for the cancer that had devoured his brain and his bones. Would he be pleased to know, more than a decade past his death, that 30-gallon Glad Bags were on sale for $2.69? It is hard to believe such an offer would be a balm to his soul. But so it is with us all. A hundred years hence, drunken high-school boys whose grandfathers are not yet born will sit upon my burial mound drinking illicitly and urinating on my headstone, and how I might feel about that now will matter not at all.
Our bakery counter has sheet cakes with free custom decorations starting at $5.99. Mark the passage of time, the birthdays, the anniversaries—these annual landmarks mean only that we are one year closer to our inescapable end. We claim to treasure life so, yet we celebrate each step taken toward the grave.
Those who missed last week's half-off Cinnamon Toast Crunch promotion, do not cast blame on yourselves. To live is to fail. Whether you seek to recapture the unconditional love of the womb or to overcome the unstoppable forces of entropy, failure is our lot in life. The loftiest of ambitions are but toys of nature, fleeting soap bubbles for the capricious Fates to dash upon the rocks for a moment's sport.
I gained my freedom the day I accepted my destiny and took work at the Food King, where I eke out a meager existence informing faceless rabble of everyday low prices on butternut squash and K.C. Masterpiece.
So come! Purchase three boxes of Twinings Ceylon Breakfast Tea for the price of two. Indulge in the city's finest deli counter, purveyor of fine macaroni salad and unctuous rotisserie chicken. It matters not. The sun sets on us all. To believe otherwise is the nakedest of folly.
And don't forget: Blue Bonnet tub margarine is on sale for just $1.09 through Saturday.