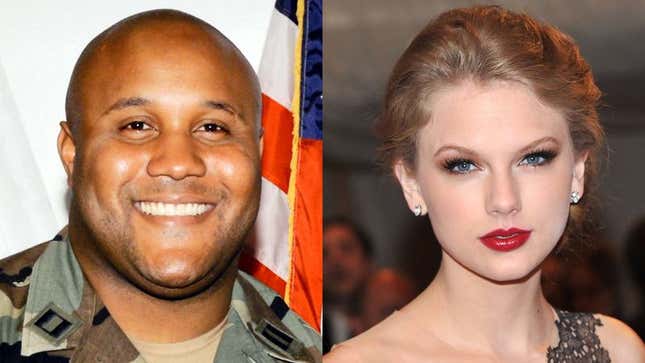 BIG BEAR LAKE, CA—Another of Taylor Swift's high-profile romances came to an abrupt end Tuesday, sources confirmed, following the death of the recording artist's boyfriend and fugitive cop killer Christopher Dorner. "Taylor is absolutely heartbroken that her beau Christopher Dorner's charred remains were found in a mountain cabin after a lengthy shootout with police yesterday," wrote Radar Online blogger Amanda Snyder of the relationship between the 23-year-old pop-country singer and the 33-year-old quadruple homicide suspect, referring to the couple by their tabloid nickname "Swifner." "Just two days ago, fans snapped pictures of the snowy lovebirds nuzzling noses on the slopes while vacationing at Bear Mountain Resort. It's so sad—they were so cute together." At press time, sources reported that Swift was seen entering Los Angeles Police Department headquarters hand in hand with police chief Charlie Beck.
Demand Grows For Stricter Transit Regulations After Derailing Train Hits Airplane At 30,000 Feet
UPDATE: Taylor Swift Back Together With Ex-Boyfriend Christopher Dorner.