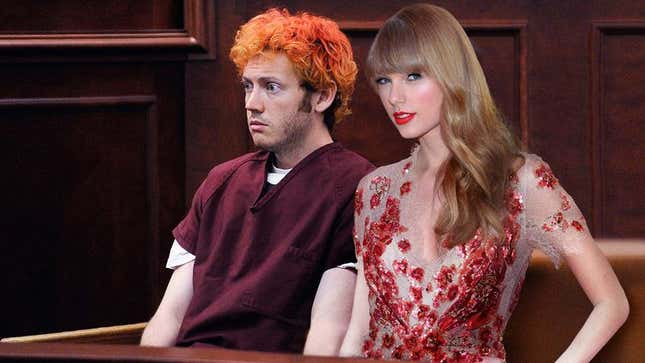 CENTENNIAL, CO—Following her split this week with One Direction singer Harry Styles, sources confirmed today that Taylor Swift has moved on and is now dating mass murder suspect James Holmes. "Taylor and James were first spotted canoodling at a pre-trial hearing, and we were able to confirm today that the two are indeed an item," gossip blogger Perez Hilton wrote of the relationship between the 23-year-old singer-songwriter and the 25-year-old accused Aurora theater gunman, nicknaming the couple "Swolmes." "Just this morning, fans took several photos of the lovebirds leaving the Centennial courthouse hand in hand. They're actually really cute together." At press time, sources reported seeing the couple heading back to Holmes' prison cell at Arapahoe County Jail.
This Week's Most Viral News: September 29, 2023
More on Taylor Swift's past relationships: Suri Cruise and Garfield creator Jim Davis.