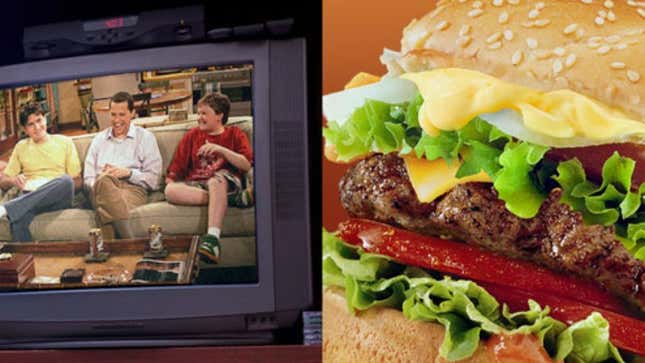 CHICAGO—After more than two decades of watching over and providing for him, the nation's television and processed food industries announced this week that they couldn't be more happy with how Brian Madsen, 23, has turned out.
This Week's Most Viral News: September 29, 2023
"We're just so proud of Brian and everything he's failed to accomplish in his largely sedentary and insipid life," said ABC president Stephen McPherson, whose network was there to receive the Chicago-area infant the day he came home from the hospital. "Sure, we did our best to try and instill in Brian our own lack of values, and we always hoped he'd follow the trivial lessons imparted by our programming, but with children, you never really know how they're going to end up until you see it for yourself."
"Just look at him sitting there with absolutely nothing on his mind," McPherson continued. "He's our pride and joy."
Jo Ann Smith, board member of the frozen meals conglomerate Tyson Foods, said she was equally delighted with the dangerously obese young man her company helped raise. According to the wistful executive, she still remembers the first time her "little darling Brian," then only 13 months old, took his first steps toward a plate of deep fried chicken strips, completely ignoring a bowl of fresh fruit as he toddled by.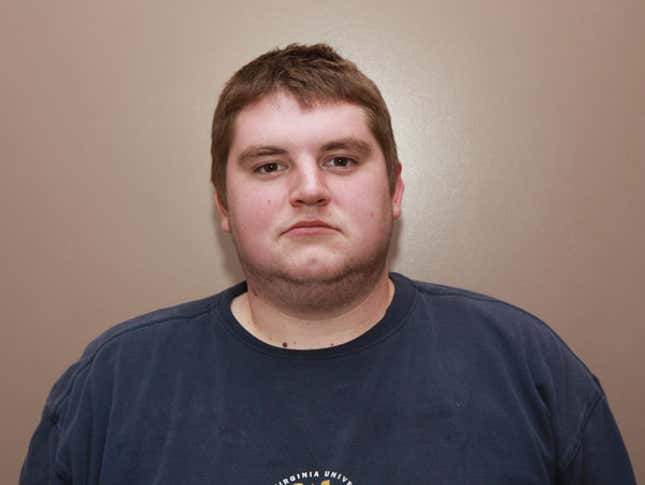 "I always knew Brian was going to be something special," said Smith, adding that she nearly cried the first time she heard Madsen say her company's name out loud. "We just had this amazing bond right from the start. Whether he was upset about something that happened at school, angry about being rejected by his peers, or just feeling depressed in general, Brian knew he could always turn to Tyson Foods to comfort him."
Noting how willingly Madsen accepted their guidance, and how much he truly loved them both, the nation's television and processed food producers stated that it had been "magical" watching the small child blossom into a 241-pound adult.
Fox TV executive Mike Darnell told reporters that it didn't seem so long ago that a frightened and confused Madsen turned to his television set late one night with questions about sex, and an episode of Baywatch was there to answer them all.
"It's little things like that you remember most," said Darnell, whose network also taught Madsen "everything he knows" about disconnecting from reality and staring slack-jawed out into space. "Just knowing that I played a small part in helping to emotionally and intellectually stunt another life—there's really nothing better in the world."
Irene Rosenfeld, CEO of Kraft Foods, agreed.
"There's just so many great memories," Rosenfeld said. "The time Brian spent all afternoon eating Easy Mac when he could have been out hitting his first Little League home run, the family-size bag of marshmallows he slowly devoured while the rest of his graduating class attended prom. I'll treasure them all."
A number of television and processed food executives admitted that they worried about the growing child from time to time. According to CBS brass, Madsen went through an unusual phase during high school when he began to think and act for himself, a development they found shocking.
In addition, Coca-Cola executives said they would never "in a million years" forget the scare they received one morning when Madsen briefly expressed interest in joining a nearby YMCA.
Nevertheless, sources said, Madsen could not have turned out any better.
"To see him all grown-up and ready to face the world is incredibly exciting," said Craig Johnson, president of Philip Morris USA, whose company stepped in and helped the shy and directionless boy to become a man. "Call me biased, but I have a feeling we're going to hear a lot from Brian in the next decade or two he has left."