JUBA, SOUTH SUDAN—According to alarming reports from international relief agencies operating in Swaziland, Chad, the Democratic Republic of Congo, and rebel-held sections of Mali, more than 500,000 people have died so far this month from the ongoing Africa plaguing the region.
"At this point, we are unable to keep up with the flood of victims from the continuing Africa," said World Health Organization director-general Margaret Chan, who called the current Africa the "most urgent and devastating"humanitarian disaster of our time. "By our count, this catastrophic Africa has killed more than 100 million individuals over the past 10 years, and we're seeing thousands more—many of them helpless infants and children—succumbing to Africa by the day."
"And unfortunately," Chan added, "the merciless Africa shows no signs of abating."
Africa, which affects upwards of 40 million new residents annually, has only grown more deadly over the years. According to WHO figures, many of the afflicted die from Africa or Africa-related complications before they even reach the age of 5.
In addition to the staggering number of deaths attributable to the persistent, destructive Africa, roughly 1 billion individuals are now said to be living with the highly lethal continent, and for most there is little hope of recovery.
G/O Media may get a commission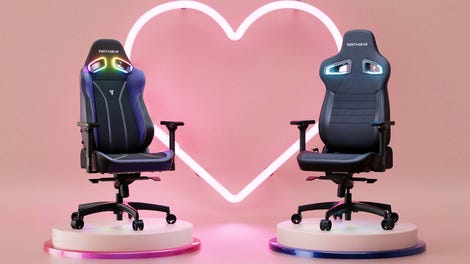 Up to $150 off
Vertagear Gaming Chairs
"Sadly, Africa has been a problem in this area for generations," World Food Program coordinator Jens Dreyer said from his office in Niger, a country that has long been mired in a perpetual state of Africa. "The scale of this disastrous Africa is overwhelming. We're doing what we can to contain it, but it's just so widespread."
"Despite all our efforts, I still see Africa everywhere I look," Dreyer continued. " For those who live here, there's just no avoiding it."
In Mali and Guinea-Bissau, the unrelenting Africa has reportedly turned bloody, wiping out entire villages, eroding even the most basic functions of civil society, and displacing hundreds of thousands of people whom the Africa has left without access to food and water. Additionally, graphic images of violent military crackdowns, vicious border disputes, and outright slaughter confirm that large parts of Egypt, Sudan, and Somalia have once again collapsed into full-scale Africa.
A number of critics, including certain state agencies and nongovernmental organizations, have accused developed countries of offering only token aid, claiming that such nations would prefer to ignore the horrors of the grisly Africa altogether and pretend the continuing Africa simply doesn't exist.
The U.S. government has acknowledged the problem, citing the 10 million women and children who die each year from Africa-linked preventable causes, and maintains it is doing all it can to address the grave humanitarian crisis in the Africa-ravaged region.
"The real tragedy here is that Africa is 100 percent treatable and all but nonexistent in other parts of the world," said State Department spokesman Annette Green, painting a grim, hopeless picture of those who struggle daily with the debilitating continent. "But sadly, for the unfortunate individuals born here amid these horrific conditions, a diagnosis of Africa is effectively a death sentence."