PHILADELPHIA—Eagles wideout Terrell Owens, who recently returned to his team after a training-camp holdout on the second year of his seven-year, $49 million contract, took time Monday to verbally blast the amount, duration, and bonuses of whatever contract he signs next.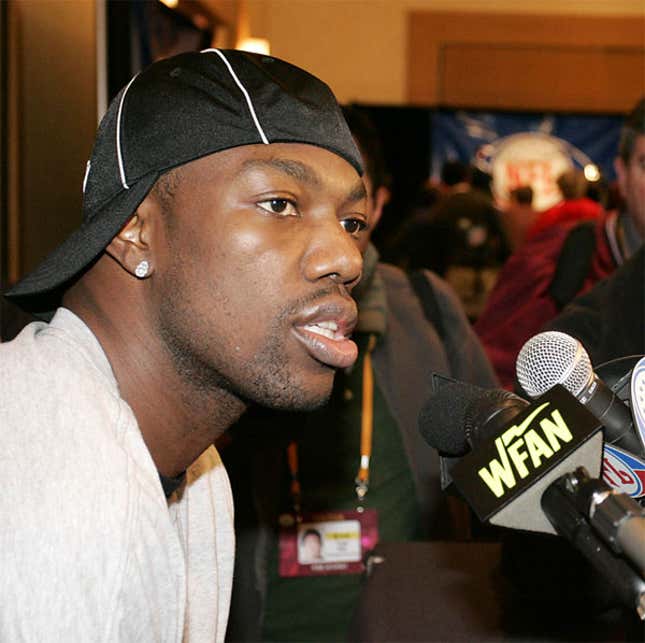 This Week's Most Viral News: September 22, 2023
"It's going to be a damn travesty," said the 31-year-old All-Pro, speaking to reporters months or even years before the hypothetical contract is drawn up. "A travesty. I'm one of the best receivers in this league—hell, after the incredible, record-breaking season I'm sure I'll have had when I sign this next contract, I might be the best ever. But I wouldn't go so far as to call this next contract the best ever. It's going to be an insult on the part of whichever team I eventually sign with, and they'll know it. I demand they give me what I really deserve."
"I know I'm a top player in this game," Owens added. "But my next contract simply won't reflect that."
Owens, who caught 77 passes for 1,200 yards and 14 touchdowns in 2004, also played in the Super Bowl despite breaking his right leg during the regular season. In his comments to the press, the receiver noted that his performance in 2005 and beyond would be even more impressive.
"This next season or seasons, I'll play through pain, injury, personal tragedy, media persecution, and one or more quarterbacks who won't be able to get the ball to me when our team or teams need it. And you know I'll do it all while putting up so many receptions for so many yards and so many touchdowns that, if I told anyone right now, you'd think I was being arrogant," said Owens, who seemed visibly hurt at the thought of what was to come. "It's not bragging if it's going to be true. And the NFL still insists on fining T.O. for his celebrations, despite the fact that T.O.'s jerseys—for whatever team I'm going to be playing on—will still be setting sales records and making money for the league. After all this, anyone will be able to see that the contract they're going to offer me just won't be enough."
Owens later amended his complaints about any possible future quarterbacks with whom he might play, saying he "did not mean to disrespect McNabb, Vick, McNair, Peyton Manning, Favre, Eli Manning, Pennington, or anyone else who might be throwing to T.O." in the upcoming season or seasons. He also took back "anything [he] might have eventually said" about McNabb's toughness, Vick's accuracy, McNair's age, Peyton Manning's inability to win the big game, Favre's attempts to force bad passes, Eli Manning's inexperience, and Pennington's overratedness, though Owens refused to revisit his future comments on the sexual orientation of Detroit Lions backup Jeff Garcia.
Drew Rosenhaus, Owens' current agent, said that Owens had previously approached him about holding out on any new contract he may sign following his current contract, but that the two had reached no concrete decision.
"My policy is not to comment on a player's relationship with his team or teammates, but you have to admit that any and all 32 NFL front offices have the potential to give Terrell a pretty raw deal in the future," Rosenhaus said. "Look, I think it's already way past time he gets the contract he deserves. And by the time he signs his next one? By then, it'll almost be too late. We have to start preparing for that now."