WASHINGTON—According to an urgent report issued today by the White House, a terrified and frantic President Obama is currently trapped inside the healthcare.gov website.
Early reports indicate the president inadvertently became physically enmeshed in the inner workings of the online health insurance exchange at approximately 11:48 a.m. this morning, and is at this very moment attempting to find any possible means of escape from the highly unstable and dangerous healthcare.gov internal network.
"Please, if anyone can hear me, I need help!" said Obama, his voice reportedly echoing endlessly in the distance as he carefully stepped along a green grid of individual and family enrollment information. "Is anyone there? Can anyone hear me? I'm Barack Obama, President of the United States of America! I need to get out of here!"
"Oh, dear God, there has to be a way out," continued Obama, ducking as several lines of text guaranteeing coverage for preexisting conditions flew just inches above his head. "There has to be."
According to reports, Obama has spent the last few hours stranded in a dark, seemingly infinite three-dimensional insurance matrix made entirely of programming code, scrolling ones and zeroes, and indecipherable information about government subsidies, and has as yet been unable to locate a safe exit from the digital infrastructure of healthcare.gov itself.
G/O Media may get a commission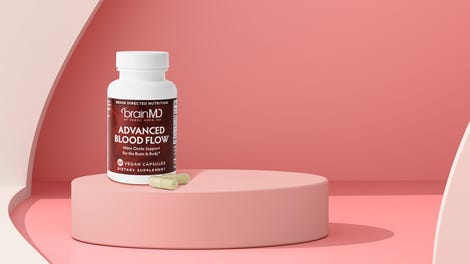 White House sources have confirmed that Obama is both alone and intensely frightened, and that the president may at this moment be endangered by the complicated, twisting data fields of healthcare.gov, as well as the terabytes of random eligibility notifications and policy cost estimations shooting in all directions.
Further reports have warned that any hope of extracting the president from the online marketplace may already be lost.
"This isn't right," said Obama, staring as enrollment information for millions of Americans was sucked into a growing cone-shaped vacuum in the middle of the healthcare.gov dimensional plane. "Why is it doing this?"
"The mainframe," the president quickly added as hundreds of policy cancellations erupted from the swirling vortex. "I need to get to the health care exchange mainframe."
Reports confirmed that after finally forcing his way past the dense clusters of programming language tangled in the healthcare.gov help page, Obama finally reached a complicated system of virtual pipelines sending information about spouses and dependents directly into a pulsating golden orb. Upon reaching his hand into the orb, the president was said to be transported directly into the heart of healthcare.gov's online marketplace.
Obama was then reportedly horrified to find himself inside a crumbling software framework, surrounded by a chaotic array of randomly scattered premiums, out-of-pocket charges, and collapsed open enrollment architecture.
"Goddammit, I don't know what to do!" Obama said, banging his hands in frustration against a wall of binary as the entire healthcare.gov mainframe suddenly froze, forcing all previously flowing lines of code to come to a complete standstill. "I can't fix this! Get me out of this place!"
"Please! Just get me out of here!" Obama added as the data grid below his feet shattered into millions of infinitesimal pixels and he plummeted into an infinite void of lost health care coverage.
At press time, U.S. Health and Human Services Secretary Kathleen Sebelius had assured reporters that engineers are working around the clock to free the president from the healthcare.gov site by the beginning of December.