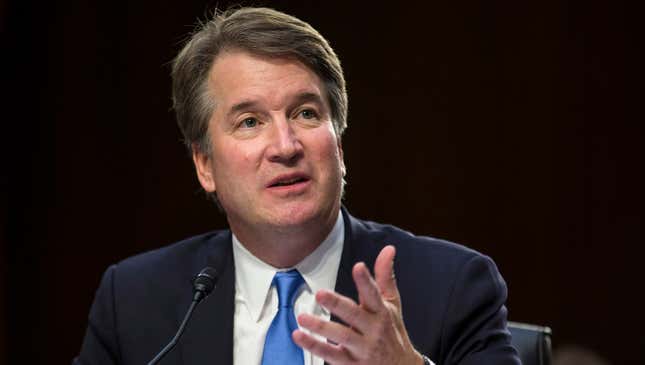 Brett Kavanaugh, President Trump's nominee for the Supreme Court seat vacated by Anthony Kennedy, generated a firestorm of controversy from the moment his nomination was announced and throughout his Senate Judiciary Committee hearings last week. The Onion presents the case for and against confirming Kavanaugh for the Supreme Court.
Edgelords Explain Why They Love Elon Musk
---
Case For Confirming Kavanaugh
Will interpret the law using framers' original intent of unlimited executive power.

Made it through entire hearing without perjuring himself more than a couple times.
Would deal significant blow to Cory Booker's 2020 presidential chances.
Told Senator Harris he didn't discuss the Mueller investigation with anyone, so it's nice he's not a gossip.
Served as White House staff secretary under Resistance hero George W. Bush.
Would give next several decades of activists lots to work with.
---
Case Against Confirming Kavanaugh
Last thing we need is another dirty Catholic on the bench.

The country's complicated labyrinth women must navigate to get an abortion is fine just the way it is.
Attended Yale.
Favorite Supreme Court case is the hacky, cliched Biddle v. Perovich.
Would offer fun challenge to conservative donors to find someone even worse.
Staunch version of originalism doesn't take into consideration that those things happened 250 years ago and most people were really fucking stupid back then.