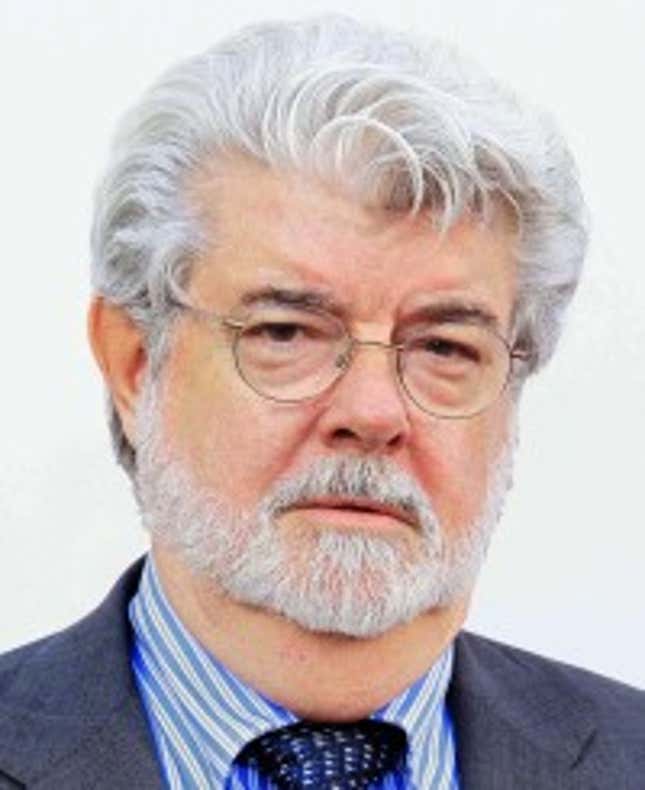 It should be obvious to any moviegoer of perception that I created a series of highly personal films with my famous Star Wars franchise. But I think one of the things many critics miss about my six-part space opera is that the works are much more autobiographical than one might initially think. I mean, it's not like I dreamed this stuff up—I made these movies the way I did because the events depicted in them actually did occur.
What Makes Anna So Beautiful In The Moonlight?
This is my life we're talking about here. And people need to respect that.
I'm not saying it was a literal transcription of the events of my life, of course. There was some artistic license—for example, I wasn't ever actually an X-Wing pilot; I was flying a Y-Wing at the time—but I did blow up the Death Star at the age of 17. (And don't think those Y-Wings aren't just as hard to fly, either. They're arguably even more difficult to manage in a dogfight situation.) So, sure, there was some embellishment, but the core events and emotional experiences of the storyline are all very real.
Yes, it is true that I grew up a loner, tinkering in the garage, wishing I could escape the moisture farm outside of Modesto, California, where my only real friend was my kindly Aunt Beru. Yes, it is also true that all I wanted to do was get off that farm and join the Academy at USC Film School like my best friend Wedge had done the year before. And, sadly, it is true that one day I left the homestead to look for some missing droids and when I returned, my Aunt Beru was dead—killed by stormtroopers of the Galactic Empire.
All of those events actually happened to me. And I guess making the Star Wars movies really helped me get my feelings about that stuff off of my chest.
You see, that's one of the great things about being a filmmaker: You can turn your own personal struggles into art. In my case, making the film helped me finally forgive my father for ordering the mass extermination of the Jedi Order and blowing up my twin sister Lisa's adopted home planet Alderaan right in front of her.
It's funny in a way that Star Wars became such a massive success, because the years preceding it were, for me, an often aimless and frustrating time. College was an underwhelming experience. Coppola really took to me—in fact, at one point he said the Force ran stronger in me than in any undergrad film student he'd ever seen. But it was hard being the only person at USC who truly appreciated Kurosawa. Maybe that's why, after school, I eventually left American Zoetrope and headed off to continue my studies for a while in the Dagobah System.
But my first attempt at an autobiographical film—American Graffiti—I now realize was a mistake. Oh, it made a lot at the box office, but its attempt at recreating my teenage years was a naïve failure. It was too hamstrung by Hollywood conventions—the coming-of-age storyline, the '60s car culture, the retro-music soundtrack—it just wasn't real. There were no Jawas. There was no unstoppable army of Jango Fett clones. It didn't even mention midichlorians! It wasn't what I'd set out to do, which was to capture the truth of my life—the way it really went down. I knew I had to do better, and that's what I set out to do.
Okay, so I did change some of the names. Han Solo wasn't actually named "Han Solo," for example. His real name was Doug Solo. What a couple of gearheads the two of us were! He was one helluva scoundrel, he was! Good ol' Doug. He never deserved to be frozen in carbonite like that.
Chewy and I still keep in touch.
But "escapist fantasy"? How can people say that? Do they have any idea what I went through? Hanging upside-down in that ice cave on Hoth was one of the worst nights of my life. It's still very hard for me to deal with, which is a big part of why I needed to process these life experiences through filmmaking. It's all very emotional. My wife and kids get a little upset and start crying when I talk about this stuff. But I think it's good to really explore and confront your past, as I did in Star Wars.
Love it or hate it, Star Wars is my story. It happened to me. All I could do was to try and tell it as honestly, openly, and forthrightly as I could.
The annoying little Ewoks and everything.