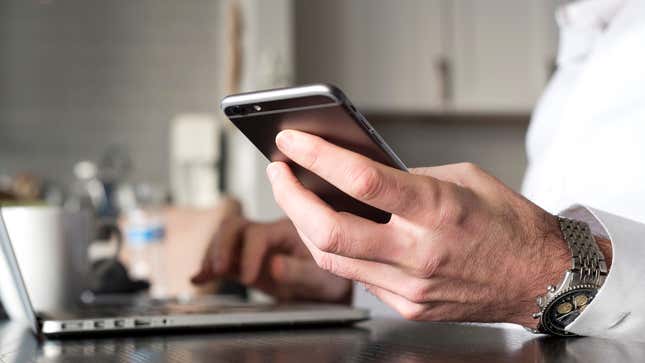 There were more than 48 billion robocalls across the country in 2018, a nearly 50% increase from the previous year, continuing a frustrating practice that's endured for decades. The Onion looks back at the history of robocalls.
This Week's Most Viral News: September 29, 2023
---
1853:
Telegraphs begin receiving the first robocalls, random bursts of electrical impulse caused by moles chewing through wires underground.

---
1876:
Alexander Graham Bell claims to be from the IRS and tells his assistant Watson that he owes $50,000 in back taxes that must be paid immediately.

---
1934:
Creation of the Federal Communications Commission establishes agency dedicated to ignoring telecommunications regulations.

---
1968:
Invention of Caller ID finally enables people to differentiate between calls from robots they don't want to answer and calls from family members they don't want to answer.

---
1991:
The Telephone Consumer Protection Act creates the Do Not Call Registry, which allows residents to prevent telemarketers from calling them for the next 30 seconds.

---
1994:
Dad goes nuts on robocaller who called twice during dinner.

---
2000:
Spam email picks up the slack.

---
2019:
Estimated 25 million Americans miss out on life-changing job opportunity by declining to answer call from unidentified Billings, Montana number.