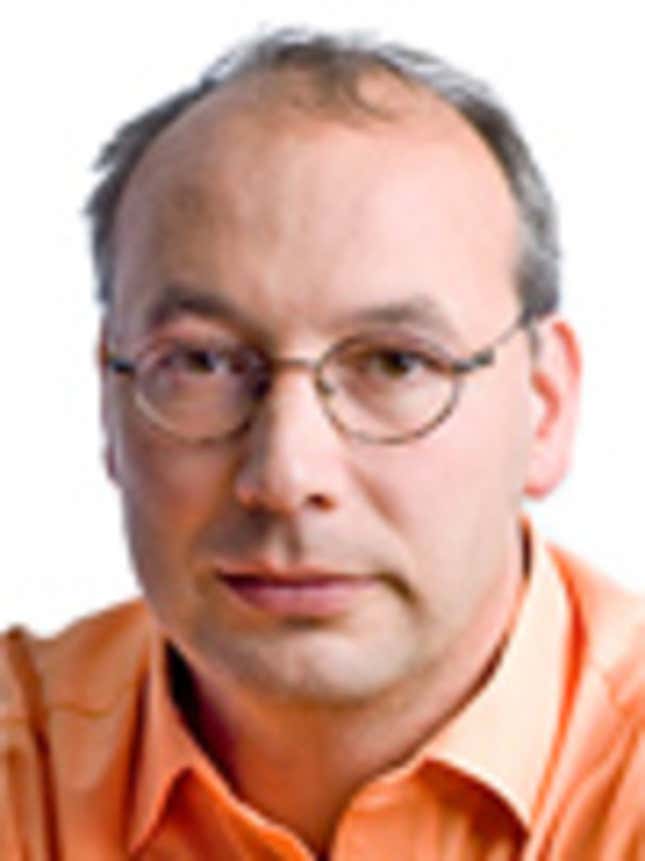 It's hard not to be moved when you think about the plight of the Jewish people and all that they've been through. No other faith has shown such courage, such unrelenting fight and determination, in the face of so many obstacles. What the brave sons and daughters of Zion have managed to endure is really nothing short of astounding.
This Week's Most Viral News: September 29, 2023
So astounding, in fact, that what I'm about to put them through later on tonight will hardly even matter.
Consider all the hardships the children of Israel have confronted in the last century alone. The discrimination, the persecution, the years of bloodshed, turbulence, and strife. And, after you've done that, consider how insignificant my dumping paint on a couple of their brand-new cars, most likely between the hours of 9 p.m. and 10 p.m., will be in comparison.
Why, it's practically a drop in the bucket, what I'm going to do to them!
After all, what's a little harassment—a little slashing of the tires, a little keying of the side doors, a little epithet here and there, scrawled on a slip of paper and tucked beneath a windshield wiper—to a people who were almost wiped off the face of the earth? Thousands of years of needless suffering the Jewish people have experienced. Trust me, another three or four days of it won't even register on their radar.
Not even another four or five days of it, if I get on a really good roll.
I find it so inspiring, the way the Jews have managed to persevere, seemingly against all odds. Quite telling of their amazing never-give-up spirit, their deep and abiding inner strength. When you sit down after, say, emptying a trash can all over the front lawn of a local synagogue, and really mull it over, you can't help but admire these incredible people.
How do they do it? How do they find the will to continue, the will to rise above and prevail, despite all the things I yell at them?
Not that what I'm planning to do to the Jews will test their faith or anything like that. In fact, the kind of ugly intolerance I have planned for this evening will be a cakewalk for God's chosen people. I could probably set fire to a string of mailboxes, and then run off giggling into the night, and it would still pale in comparison to the centuries of suffering these poor men and women have faced.
If anything, my plan to urinate on a couple of flowerbeds will be a welcome reprieve from the sort of horrific bigotry the Jews have known. "Thank you for not running us out of Spain," they will say. "We very much appreciate your not enslaving us by the millions!" "How can we ever repay this act of relative kindness?" This is what the Jews would tell me, if they were capable of showing any gratitude.
Frankly, I'm offended at the suggestion that the things I've been doing even fall into the same category as the countless trials these resilient people have overcome. Lumping my behavior in with three millennia of adversity not only insults me, but trivializes every burden, every blow, every bruise the Jews have had to bear. This kind of ignorance, myopic and insensitive, is exactly why the Jews still deal with prejudice to this very today. Or, for instance, last week, when I threw a bunch of tomatoes at their homes.
It's an absolute outrage and you should all be ashamed of yourselves.
I doubt my Jewish neighbors will even notice how I'll be destroying their personal property as they sleep soundly in their beds. They'll wake up the next morning, check to see if they've been boarded onto cattle cars headed for Poland, and, realizing that they have not, continue on with the rest of their day.
And that, that is when I'll sneak up from behind and knock a couple of their yarmulkes from their heads.