In the troubled, politically charged times in which our country finds itself, The Onion takes great pride in being the sole beacon of truth and integrity in journalism. No matter how explosive the revelations brought to light by our sources, no matter how their publication may upset the established order, this storied newspaper has sworn an oath to provide the American people with the facts necessary to serve as informed democratic citizens.
Today, after an exclusive series of interviews with accuser Jaime T. Phillips, The Onion was able to publish just such a story, revealing that Alabama senatorial candidate Roy Moore impregnated her during a sexual relationship conducted while she was 15 years old.
These are the facts, provided directly to us by Ms. Phillips in a series of on-the-record interviews conducted over the past 24 hours: 1) That in 1992, while spending a summer in Alabama, a teenage Ms. Phillips began a secret relationship with a then-55-year-old Roy Moore. 2) That, during this relationship, Roy Moore repeatedly had sexual intercourse with her, leading to a pregnancy. 3) That, at Mr. Moore's instruction, Ms. Philips underwent a secretive abortion.
To our editorial board's knowledge, no other news source has been entrusted with this incredible story. Indeed, in her first phone call to us, Ms. Philips repeatedly insisted that The Onion was her first and only choice to bring forth such allegations. Why did she entrust America's Finest News Source with these groundbreaking details? Perhaps she knew other newspapers would be intimidated into cowardly silence by the far-reaching fallout from these revelations. Perhaps she was simply conscious of our lengthy history of award-winning and earth-shattering reportage, and she knew no other publication would do.
G/O Media may get a commission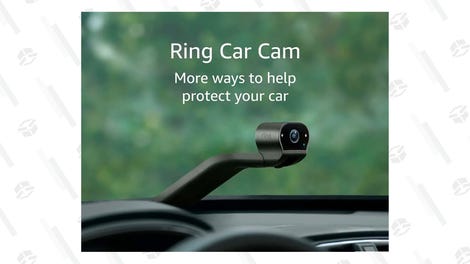 Whatever the reason, the evidence corroborating her story is insurmountable.
Unquestionably, this dramatic account required fact-checking of the caliber only The Onion can provide, and while several small inconsistencies emerged—notably, the employer that Ms. Phillips provided us, NFM Lending, had no knowledge of her existence and denied she ever held a position there—the common-sense explanation from Ms. Phillips that she "worked remotely" and that we had "called the wrong branch" quickly put to bed any doubt that would prevent her account's publication. Similarly, despite timely considerations such as the coming December election in which Mr. Moore will serve as the GOP candidate and the coming Pulitzer Prize nominations for which this story may be eligible, readers can dispel any notion that this journalistic enterprise was rushed to publication. Simply put, The Onion is willing to stake its nearly 252-year history of sterling, unbiased reportage upon the verity of these claims.
In less than two weeks, citizens in Alabama must make a choice on who they will propel into the profound duty of serving in the United States Senate. With these heinous allegations—and the bravery of Ms. Phillips—in mind, we are confident they will make the correct choice.