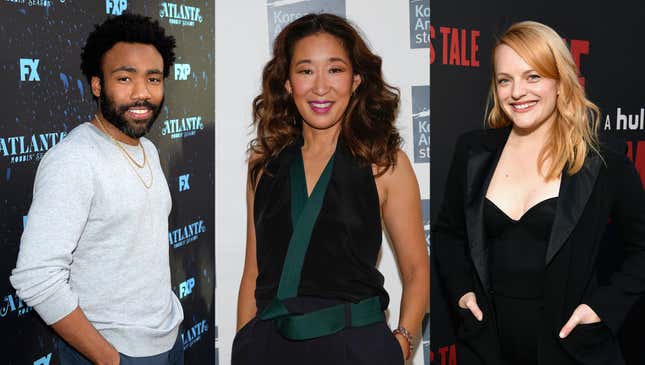 The 70th Primetime Emmy Awards, hosted by Michael Che and Colin Jost, will honor a combination of good and bad things that were on television from the past year. Here are The Onion's predictions for this year's winners.
Edgelords Explain Why They Love Elon Musk
---
Barry (Outstanding Comedy Series):
This stunning new dark comedy from HBO stars Bill Hader as an new aspiring actor struggling to conceal his past identity as President Barack Obama.

---
Game Of Thrones (Outstanding Drama Series):
Emmy voters have stated they'd like to stop giving it awards but it feels like they're too far into it at this point and they might as well just keep awarding it all the way to the end.

---
Elisabeth Moss (Outstanding Lead Actress In A Drama Series):
Starring in the second season of The Handmaid's Tale, Moss impressed audiences and critics alike with her ability to memorize all those lines.

---
Last Week Tonight With John Oliver (Outstanding Variety Talk Series):
The biting late-night show will hopefully beat the one where the celebrities sing songs and the one where celebrities lip-sync songs.

---
Queen Elizabeth II (Outstanding Lead Actress In A Drama Series):
Wait, you mean that wasn't her on The Queen? Oh, man, you had us fooled!

---
Godless (Outstanding Limited Series):
At just seven episodes, Godless takes the prize for not being an absolute slog to binge-watch.

---
Alec Baldwin (Outstanding Supporting Actor In A Comedy Series):
SNL producer Lorne Michaels' decision to take a flier on the little-known but hardworking Baldwin has paid dividends by showcasing an actor who adds something new and interesting to his Donald Trump impression each and every time he appears.

---
Jessica Biel (Outstanding Lead Actress In A Limited Series Or Movie):
So that's what Jessica Biel has been up to.