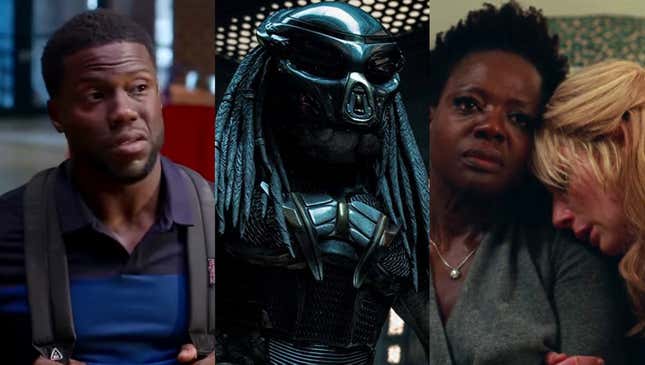 Awards season is here, with a variety of biopics, prestige dramas, and politically charged movies vying to join the long list of wildly overrated Oscar winners. The Onion presents a guide to the most anticipated films of fall 2018.
This Week's Most Viral News: September 29, 2023
---
A Star Is Born:
This movie about a singer-songwriter who gets her big break will have to overcome Hollywood's famous distaste for movies about the entertainment industry if it stands a chance of winning any awards.
---
Private Life:
As you can probably guess from the title, and lead Paul Giamatti, it's that kind of film.
---
First Man:
The movie about the first moon landing is drawing controversy over its decision to whitewash Neil Armstrong's ardent anarcho-syndicalist beliefs.
---
Fahrenheit 11/9:
Curious audiences across the country will finally find out whether director Michael Moore thinks the Trump administration is good or bad.

---
The Predator:
In this star-studded blockbuster, the interstellar hunter returns to Earth in search of fresh profits.
---
Night School:
Critics have already named this lighthearted comedy one of the top 10 Kevin Hart films of 2018.
---
Fantastic Beasts: The Crimes Of Grindelwald:
Yup, Hollywood somehow still isn't done cranking out Harry Potter shit yet.
---
Mary Queen Of Scots:
Fans of rich period dramas with lush British landscapes, heavily accented dialogue, and beautifully intricate gowns are going to cream their fucking seats.