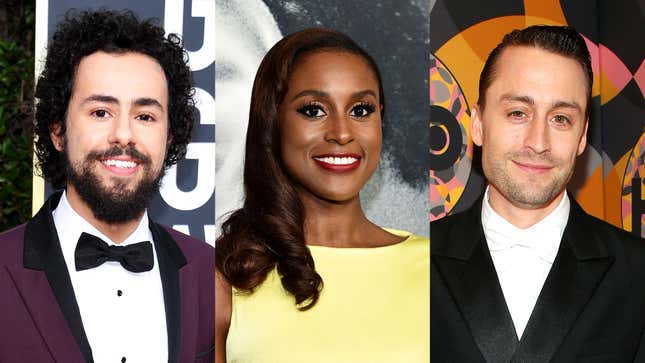 The 72nd Primetime Emmy Awards, virtually hosted by Jimmy Kimmel, will honor a combination of good and bad things that were on television from the past year. Here are The Onion's predictions for this year's winners.

This Week's Most Viral News: September 22, 2023
---
Ozark (Outstanding Drama Series):
Netflix has never won an Outstanding Drama Emmy, and we have a soft spot for an underdog.

---
The Good Place (Outstanding Comedy Series):
This one was good because new stuff kept happening, which is an especially outstanding thing for a TV show to do.

---
Meryl Streep (Outstanding Supporting Actress In A Drama Series):
Streep's ability to seamlessly transition from being nominated for Oscars to being nominated for Emmys deserves the prize.

---
Steve Carell (Outstanding Lead Actor In A Drama Series):
He went to the trouble of growing a beard for The Morning Show, so that's got to be worth something.

---
Dave Chappelle: Sticks & Stones (Outstanding Directing For A Variety Special):
Director Stan Latham masterfully kept the camera on Dave Chappelle throughout the special, an artistic choice that makes the bold statement "this is who this special is about."

---
Cecily Strong (Outstanding Supporting Actress In A Comedy Series):
It would mean so much to her mom.

---
Abstract: The Art Of Design (Outstanding Main Title Design):
Yeah, no shit they're giving the title design award to the show about design. Seriously, how is this even fair?
---
Ted Danson (Outstanding Lead Actor In A Comedy Series):
Danson's 17 career Emmy nominations have critics and fans alike agreeing he's coming off as pretty desperate at this point.
---
The Voice (Outstanding Competition Program):
Currently in its 19th season, the singing competition series continues to dominate Blake Shelton's IMDb page.

---
Michael Douglas (Outstanding Lead Actor In A Comedy Series):
Honestly, it's really unfair to pit mere TV actors against a bona fide movie star.