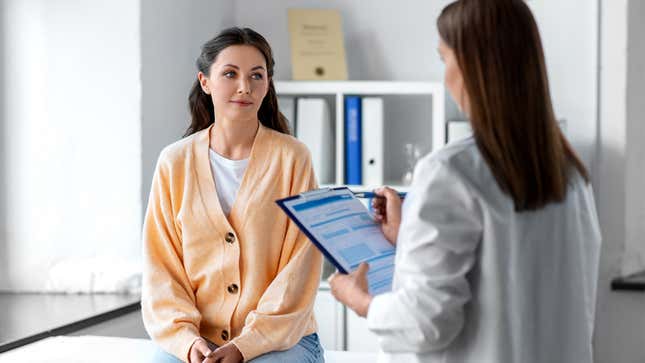 Around one in three Americans say they have used fertility treatments or know someone who has in the effort to successfully conceive a child, but there are many considerations that go into choosing a fertility treatment that's right for you. The Onion takes a deep dive into the kinds of fertility treatments out there.

Things No One Tells You About Being A Sperm Donor
In Vitro Fertilization (IVF): A popular fertility treatment with a high rate of leading to infuriating conversations with your insurance company.
Preparing A Gift For Dionysus: Maybe the Greek god of fertility would enjoy a satchel of peaches.
Refurbished Uterus: Dealership covers service for two years or 50,000 miles.
Physical Manipulation Of The Penis: Men struggling to impregnate a partner sometimes have success with this method that leads to their penis hardening and ejecting a white liquid called "semen."
Saying You're Pro-Choice In Texas: State legislators recently passed a law that automatically deems you pregnant as soon as you utter this.
Wealth Accumulation: Just be rich enough, you'll get a baby somehow.
Homemade Sperm Trap: The doctor squirts some apple cider vinegar up there, followed by a drop of liquid dish soap, and seals everything up with some plastic wrap. Then they poke several microscopic holes in the plastic wrap so the sperm can get into, but not out of, the uterus.
Knowing In Your Heart It's The Right Time For A Child: Sometimes you just need a good attitude and a little bit of prayer.
Motivational Speech For Sperm: We don't see 75 million sperm, we see a team.
Just Getting A Dog: Giving up on your dreams of parenthood is one of the fastest-growing fertility alternatives and a real burden lifted off your bank account.