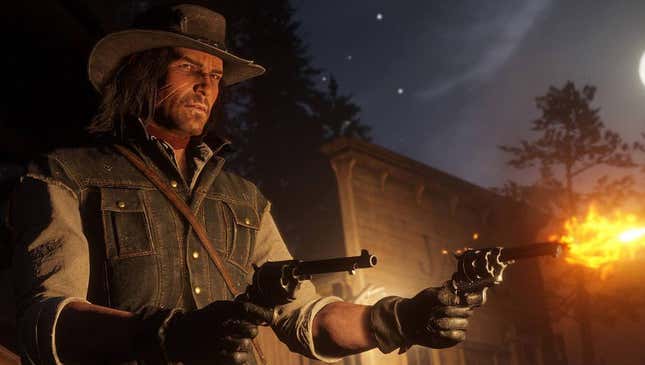 Red Dead Redemption 2 has received nearly universal acclaim since its release in October when it had the second-most profitable entertainment product debut in history. The Onion answers common questions about playing the open-world Western game.
---
Q: How long should the game take to complete?
A: According to its creators, no more than an hour or two.

---
Q: Is a visit to the Cheyenne Frontier Days Old West Museum required to understand the backstory?
A: Yes.

---
Q: What is the setting of the game?
A: Red Dead Redemption 2 takes place during the rough-and-tumble times of the American Wild West, but in New Jersey.

---
Q: How do I find the helicopter?

A: That's the other one.
---
Q: Are any of my friends or family members more entertaining than this game?

A: No.
---
Q: Who are the game's creators?
A: The fine compulsively overworked folks over at Rockstar Games.

---
Q: Can I shoot a stranger in the head point-blank with a rifle I found in the woods?
A: Don't see why not.

---
Q: Should I pat my horse some more?
A: Oh yes, a few more pats would be real nice.