Best Supporting Actor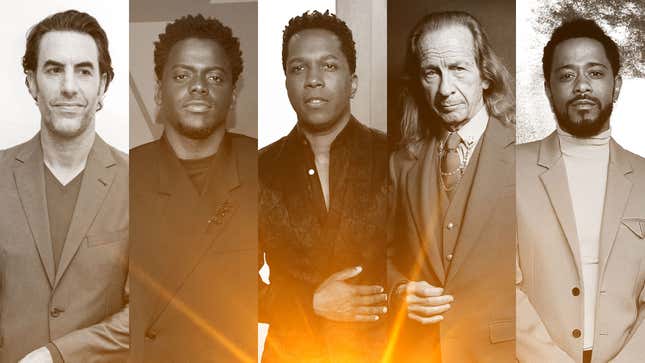 Sacha Baron Cohen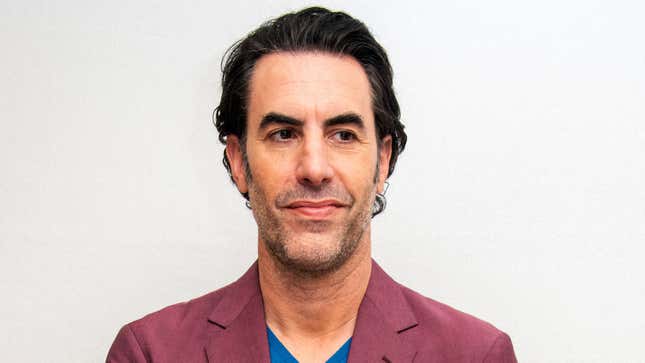 Acting Techniques: Coordinated ambush
Acceptance Speech Style: Scolding liberal
Fun fact: A win would make Cohen the first Oscar-winner to get trapped in an elephant's vagina onscreen.
Daniel Kaluuya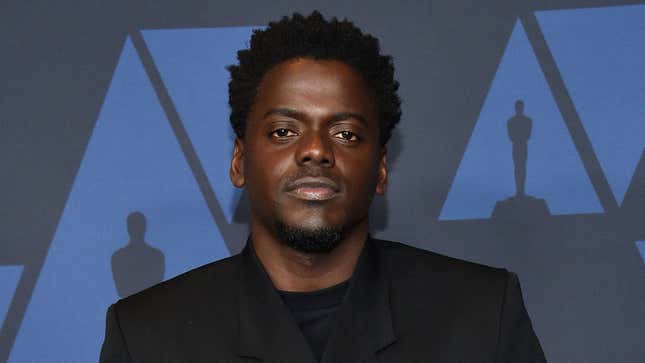 Is Daniel Kaluuya A Good Actor?: What are we a search engine? How about you watch a few movies and have the bravery to form your own opinions instead of insecurely asking the internet what to think.
Prospects: If he doesn't win, could probably get increasingly guilty white Oscar voters to give him the Fred Hampton Lifetime Achievement Award.
Wait, If Fred Hampton Is The Supporting Character In This Movie, Who Is The Main One?: The United States of America
Leslie Odom, Jr.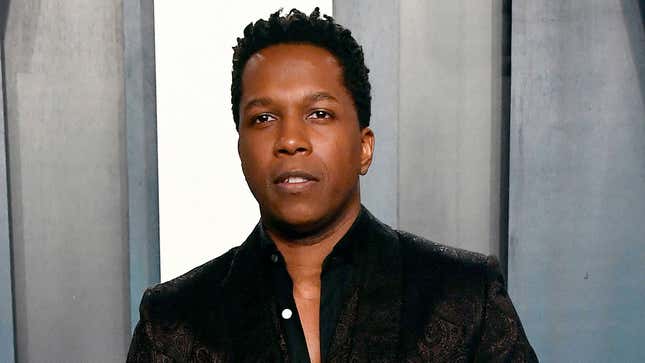 Best Known For: Those stupid fucking Nationwide ads where musicians sing the Nationwide jingle as if it's an actual song with meaning instead of a soul-dreading earworm phrase concocted in a lab, so you'll throw a little bit more of your hard-earned money at the people who are already fucking you over every day
Prospects: Doesn't even matter because nothing will ever wash away the humiliation of doing those Nationwide ads
Nominated For: He was wearing a leather jacket and sitting on a stage and there was a double bass or something, like this was an authentic moment in his life? God, it was just so wretched.
Paul Raci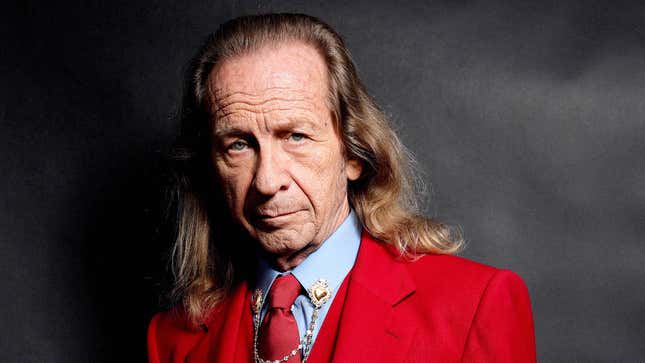 Vibe: Dad's Friend
Acting Style: Ponytailed
Career High: Being nominated for but not winning this Oscar
Lakeith Stanfield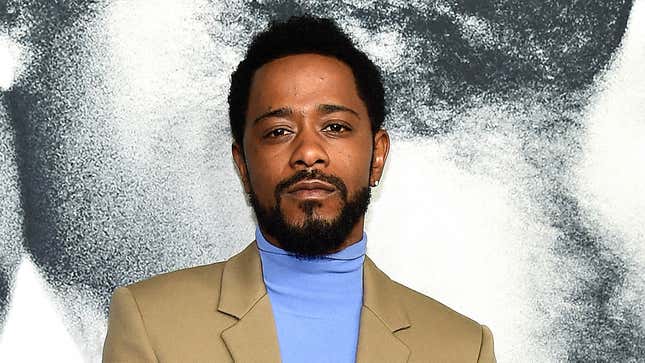 Favorite Pocket Snack: Baby corns
Motivation: In an effort to win, Stanfield has worked extensively with the FBI to frame, arrest, and ultimately murder his competitor for the award, Daniel Kaluuya.
Career Goals: Having starred in Selma, Get Out, Uncut Gems, and Knives Out, Stanfield hopes to push himself to take roles beyond Hollywood's most acclaimed films of the decade.
Best Supporting Actress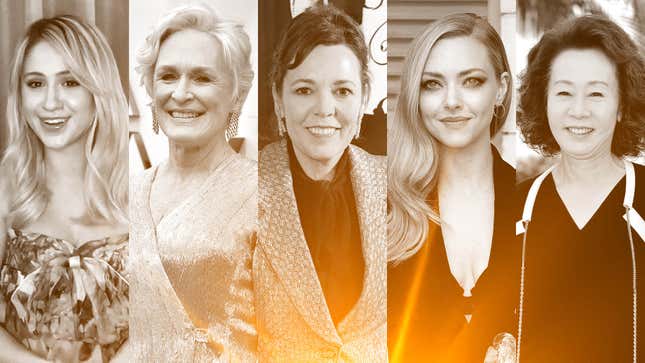 Maria Bakalova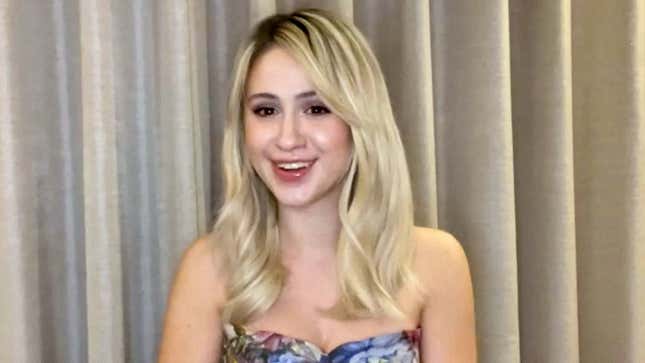 Career Beginnings: Yet another Hollywood actress churned out by the talent farm that is the Bulgarian film industry
Acting style: Slavic
Real Age: 11
Glenn Close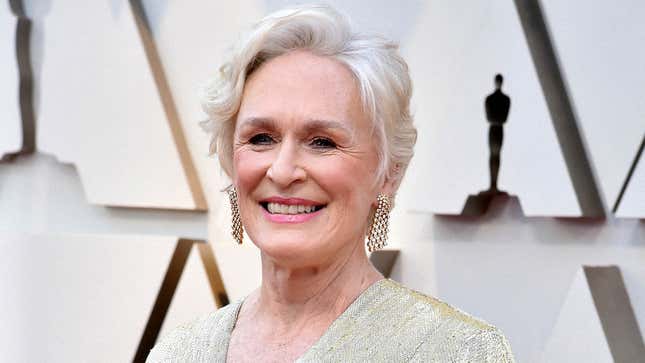 Hey, Mama Mia!: That's Meryl Streep
Number Of Days She's Continued Speaking In Appalachian Accent After Film Wrapped Up Shooting: 427
Best Known For: Movies
Olivia Colman
Controversy: Continues to win American acting awards as if tens of thousands didn't perish in the Revolutionary War to stop the British from taking our trophies
Signature Move: Smiling gawkily, looking slightly surprised in an innocent way, becoming increasingly stern, and then shouting
Career High: Being here with you in this slideshow
Amanda Seyfried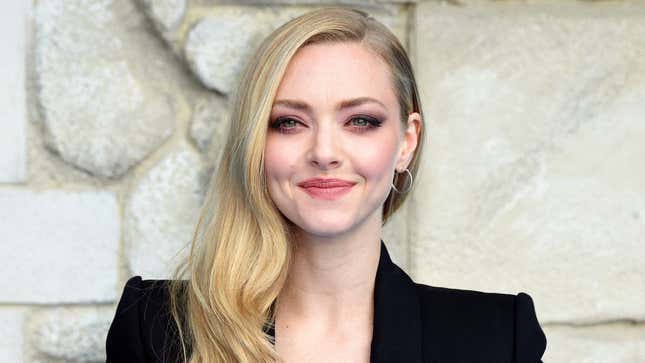 Preparation For The Role: Underwent a painful, experimental surgery to swap her eyeballs with those of a dog
Natural Hair Color: None of your fucking business you misogynistic piece of shit
Expected Acceptance Speech Topic: Nothing, as she plans to stare at the audience, making disconcerting eye contact with each one of them, before leaving the stage 3 minutes later.
Youn Yuh-Jung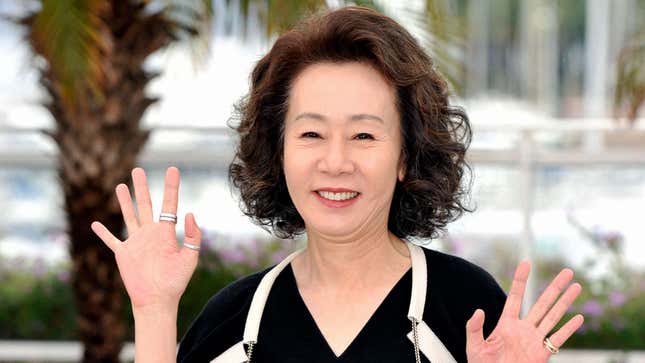 First Role: This, as far as you know, you uncultured moron
Oscar Ceremony Goals: Get Gary Oldman's number
Advice To Aspiring Actors: "Kiss the ring, motherfuckers."
Best Director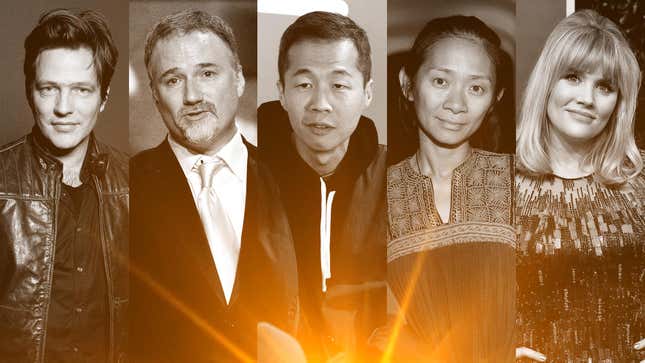 Thomas Vinterberg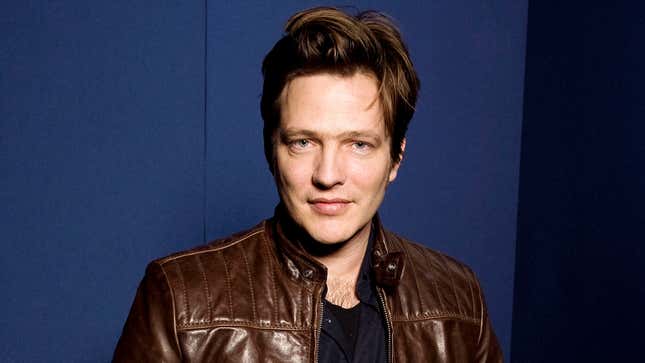 Filmmaking Style: Cofounder of the Dogme 95 movement, Vinterberg adheres so strictly to guerilla filmmaking rules that he doesn't know he's made a film until it's nominated for an Oscar
Muse: Mads Mikkelsen, just like the rest of us
Danish: Ja
David Fincher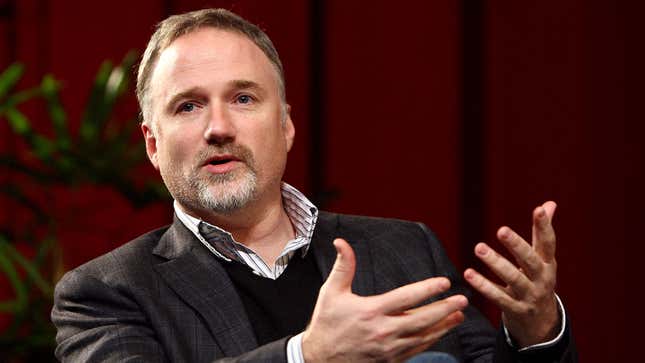 Directing Style: Middlebrow
Filmmaking Method: A perfectionist who makes every actor in the movie learn every one of their lines and appear in each scene in which their character is written, only allowing them to return to their families after they have completed filming all scenes for their role in the movie
Euphemism For Overbearing Personality: Perfectionist
Lee Isaac Chung
Biggest Influence: Free farming games for mobile
Secrets Of The Trade: Achieved natural performances in Minari by just filming a random family in secret who to this day have no idea they were on camera
Notable For: Increasing visibility of Arkansans in film and media
Chloé Zhao
Time Until Critical Backlash Comes For Her: 8.7 months
Top Three Favorite Kinds Of Land: Chaparral, wilderness, tundra
Lie She Tells Herself In Front Of Mirror Every Morning: "Just one Marvel paycheck and I swear I'm out of there."
Emerald Fennell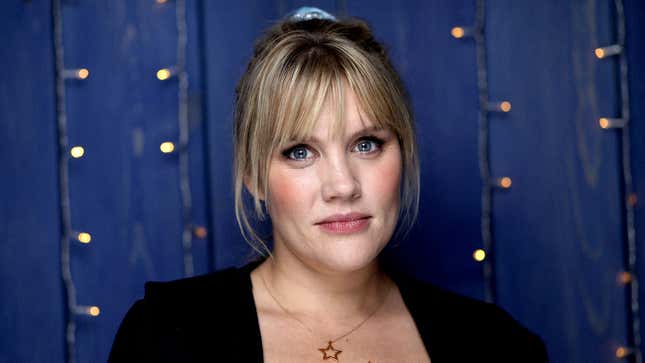 Favorite Camera Button: White balance adjuster
Nationality: Foreigner
Rich Dad?: Rich Dad
Best Actor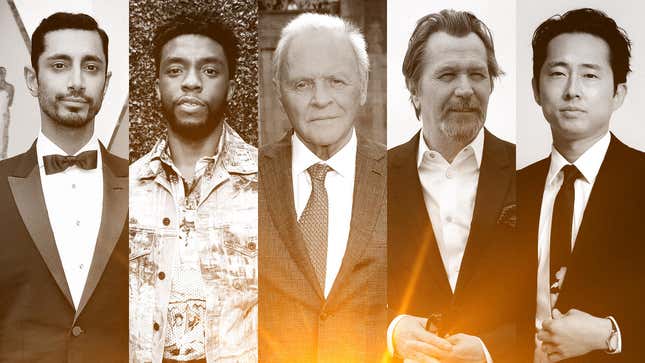 Riz Ahmed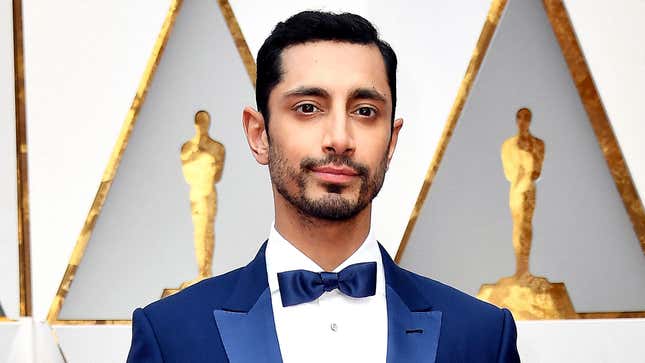 Role Nominated For: The protagonist of The Sound Of Metal, a guy who can't stop dropping his fork
Preparation For Film: Method actor who blasted air horns next to both ears until they bled
Best Swet Shop Boys Song: Shoes Off
Chadwick Boseman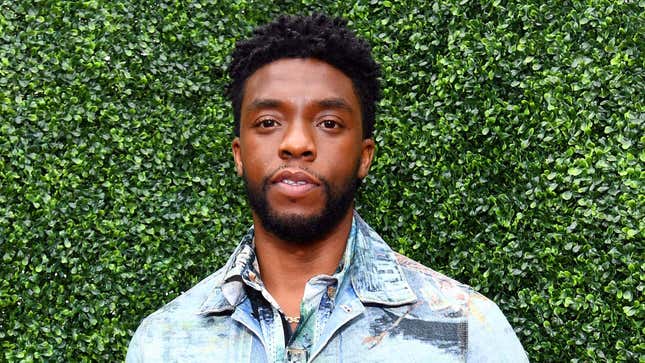 Philanthropy: When Black Panther came out, Boseman donated $10,000 to the Boys and Girls Club of Harlem to provide free tickets for children to see Adam Devine–vehicle When We First Met in theaters
I Saw A Picture Of Him With RBG In Heaven: You're on the embarrassing part of the internet
Future Projects: You're going to want to sit down for this
Anthony Hopkins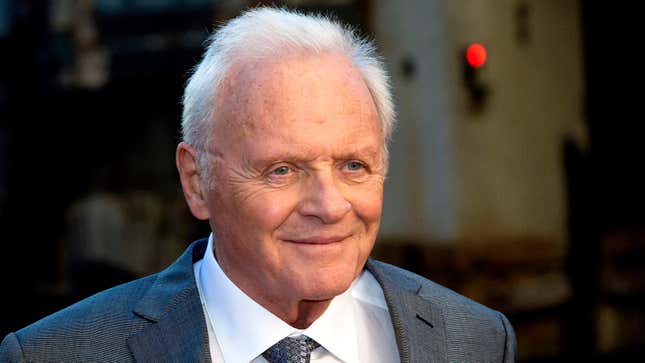 Royal Designation: In 1993, Hopkins was knighted by Queen Elizabeth for his exemplary work in cannibalism
Age: Ripe
Bedtime: 8:30
Known For: The Silence Of The Lambs, King Lear, even Bad Company with Chris Rock, but definitely not The Father
Gary Oldman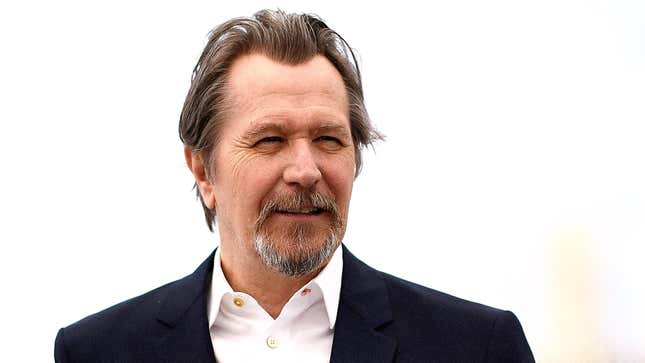 Character Work: A versatile actor, Oldman has played a convincing villain in a handful of blockbusters and 5 marriages
First Role: Cast as Seamus Finnegan in the Harry Potter franchise at 11-years-old. Oldman thrilled over the ensuing decades by growing up right before their eyes
Real Job: Oldman maintains a full-time position as a supermarket cashier to supplement his modest acting income
Steven Yeun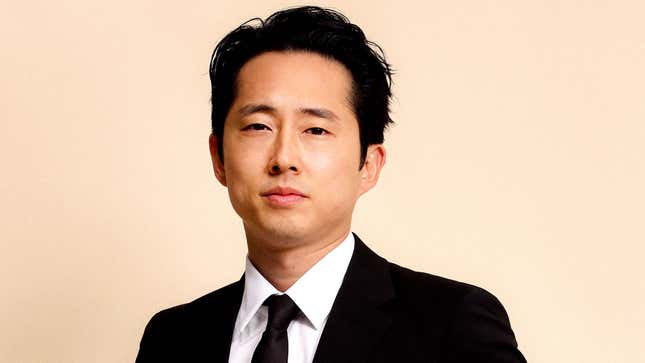 Languages Spoken: English, Korean, and Michigan
Ranking On Hunk-O-Meter: Yowza!
Controversies: Background in improv comedy
Character Motivation: Always wants to know who his character is and why he isn't, at this moment, running out to buy a delicious hamburger
Best Actress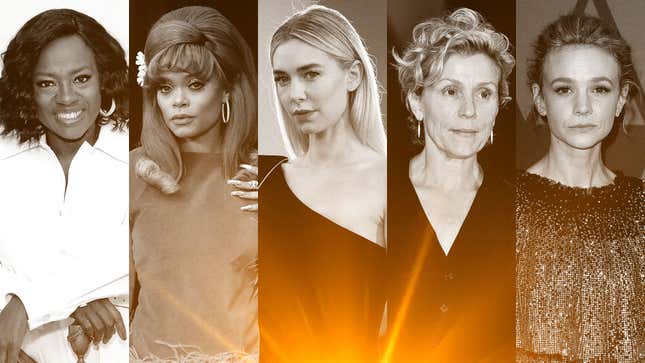 Viola Davis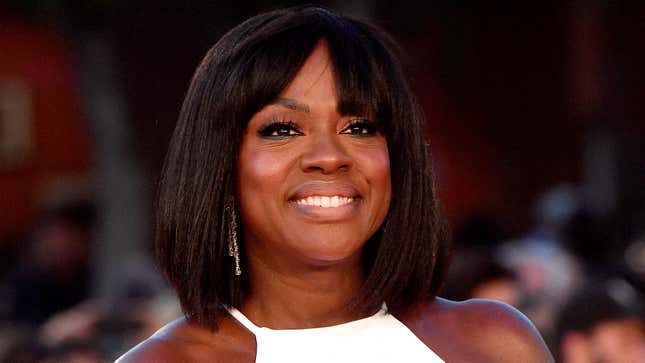 Birthplace: Shondaland, ABC
How She Transformed Herself For The Role: Davis used makeup and prosthetics like a goddamn professional, not risking her health by binge-eating, Bale
Off-Screen Hobbies: Method gardening
Andra Day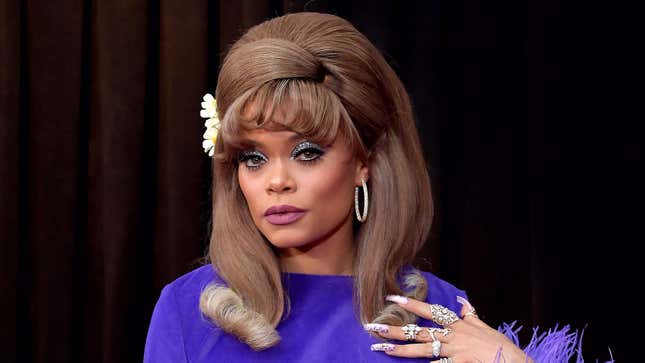 Favorite Jazz Artist: Jason Mraz
Scootily Bee Ba-Bop Da Do Bop: A Skeeby deeby doo bop
Historical Idol: Feels a lot of pressure now to say Billie Holiday
Vanessa Kirby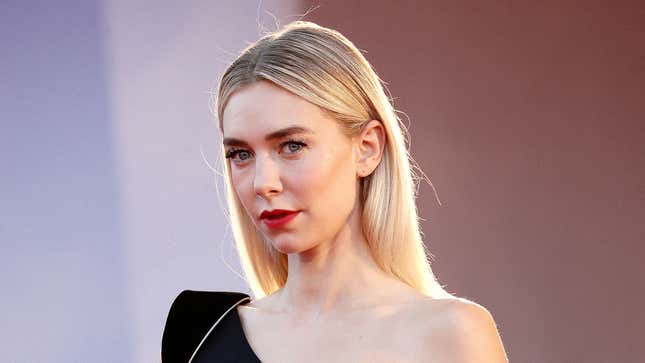 Nationality: Bri'ish
Pip Pip: Cheerio!
Why Was She Nominated: Five seemed like a good number of nominees
Frances McDormand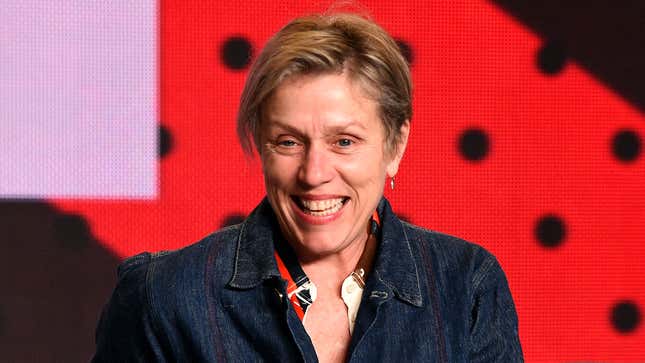 What's Next: McDormand is quietly developing a second facial expression
Coen Brother She Married To: Joel Monday through Wednesday, Ethan Thursday through Sunday
Career Goal: Increase the representation of Frances McDormand in film
Carey Mulligan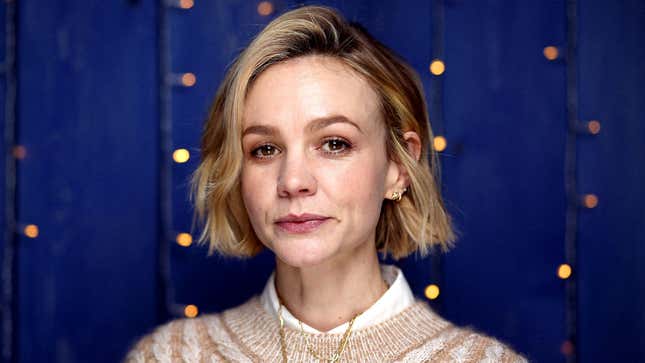 Believability Level Of American Accent: 86%
Political Causes: Serbian nationalism
Preparation For The Role: Determinedly lived in the world as a woman for 35 years straight
Best Picture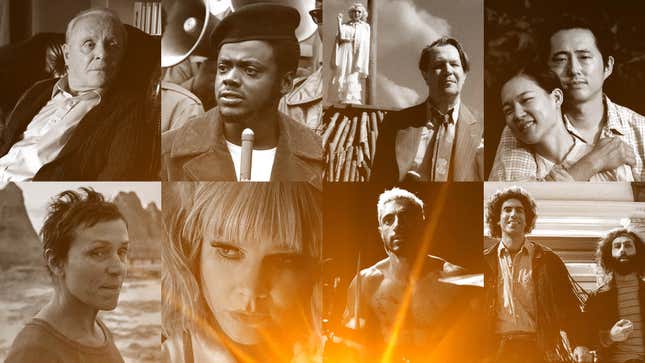 The Father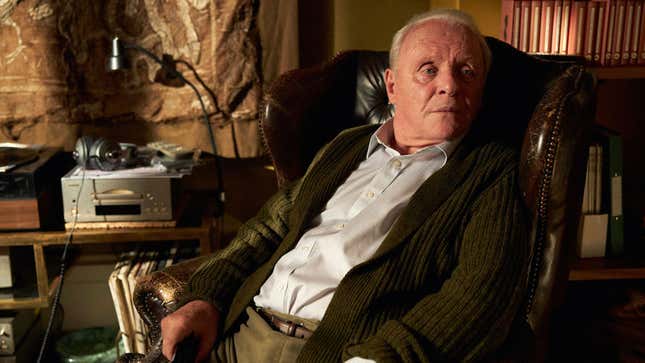 Synopsis: Watch what happened to your grandmother happen to Anothony Hopkins
Defining Line: "Aim for his head! He's got... progressive memory loss"
Prospects: Far bleaker than the film itself
Judas And The Black Messiah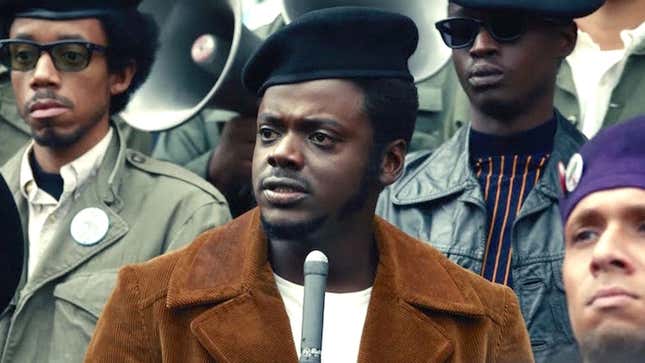 Synopsis: One of the more famous times the FBI just straight-up murdered a guy and nothing happened
Defining Line: "I'm telling the FBI on you!"
Prospects: Though it's anti-racist message is more relevant than ever, Green Book pretty much already covered that
Mank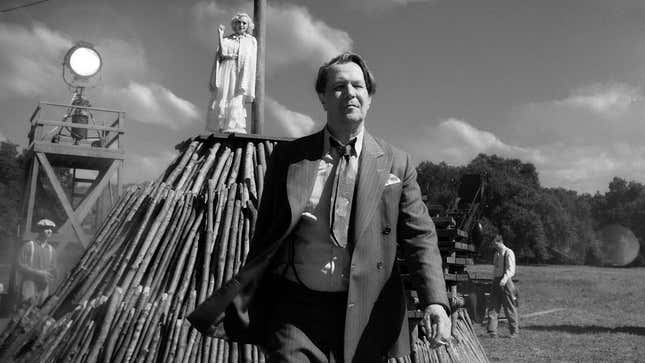 Synopsis: A man you just met talks to you about his screenplay for two hours
Defining Line: "Damnit, I forgot to cancel my free trial of Final Draft before they charged me"
Prospects: Zero! That's what you get when you come after William Randolph Hearst!
Minari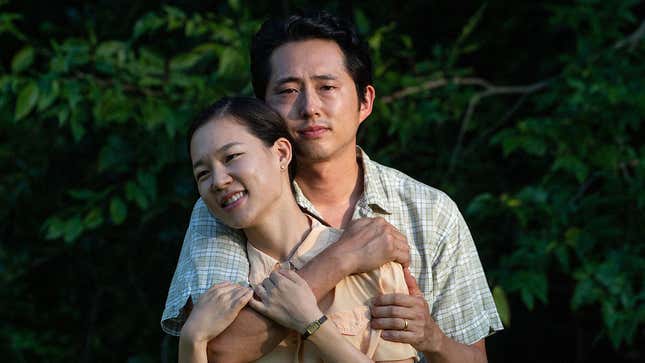 Synopsis: A family of Korean immigrants strive to just be in a normal movie about a family without everyone tripping over themselves shouting about how groundbreaking it is
Defining Line: "Seriously what the fuck were we thinking? Arkansas?"
Prospects: No way the Oscars have the guts to go back to back on struggling Korean families
Nomadland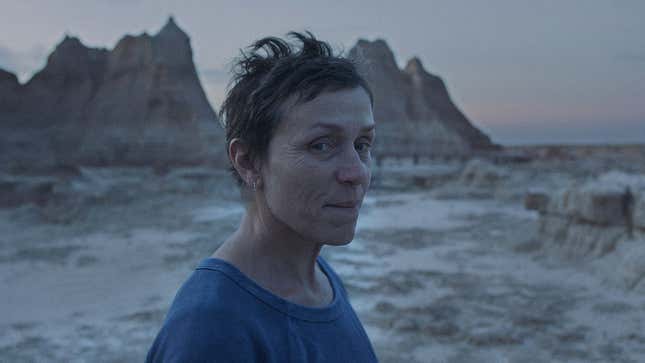 Synopsis: Road trip!!!!!
Defining Line: "It's bison—the terms aren't interchangeable. Buffalo are native to Africa and Asia, while bison are found in North America and Europe. Now let's shave it to see what it would look like bald"
Prospects: Who knows, man. You just make something you like and that you think is good, and you put it out there into the world. That's all you can do really
Promising Young Woman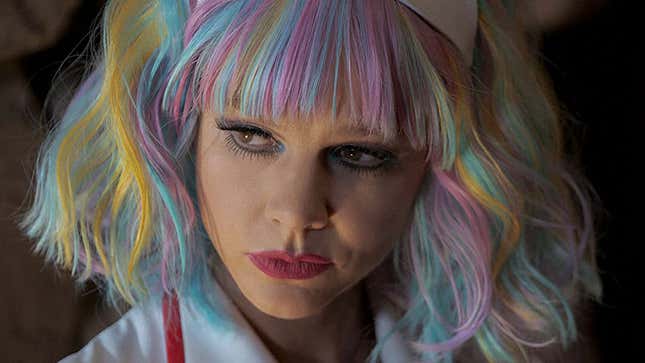 Synopsis: A woman badly needs a haircut but no one in her life will tell her to her face
Defining Line: "Hey, did you put nothing in my drink?"
Prospects: Winning? What's winning, compared to revenge?
Sound Of Metal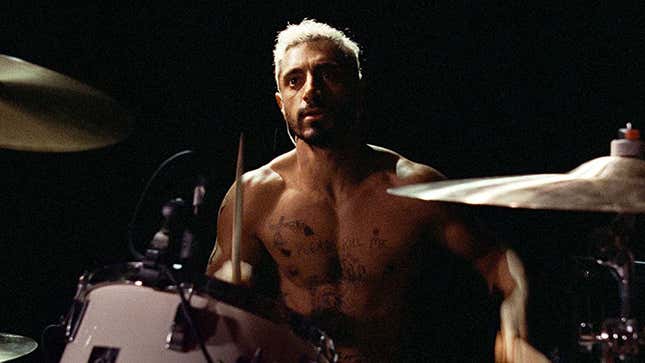 Synopsis: After going deaf, a drummer must learn how to drum with his eyes
Defining Line: You know what? You're right. Music sucks
Prospects: Another leading contender absolutely sunk by terrible costume design. We're looking at you, Megan Stark Evans. Congratulations, you blew it. You lost a film a surefire Best Picture with your ridiculous clothing selections. A buffoonish, brutal career-ending display
The Trial Of The Chicago 7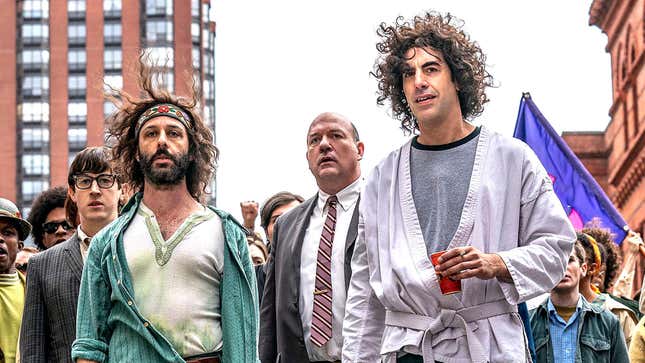 Synopsis: Aaron Sorkin tells the incredible story of what Aaron Sorkin decided happened in 1968 Chicago
Defining Line: "The Chicago 7, Unite!"
Prospects: Sure