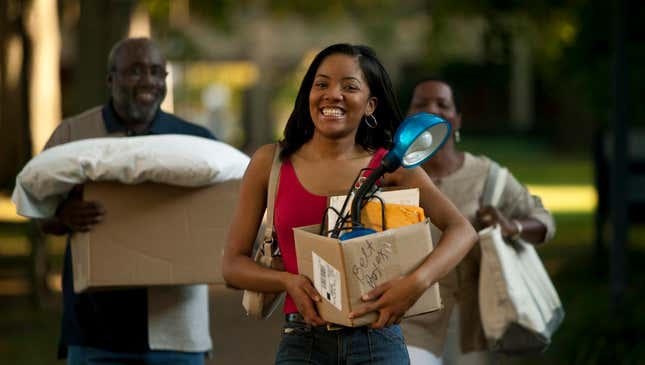 Millions of young Americans are arriving on campuses all over the country to begin their college lives. Here are some useful tips for incoming freshmen to help them successfully navigate undergraduate life and make the most of the next four years:
College is a fresh start, so take a chance and be fun and outgoing for a few weeks before people catch on and realize you're actually a weird loner.
Dorm rooms have limited space, which means you should choose carefully when deciding which pieces you'd like to bring from your family's statuary collection.
Winking at your roommate will help break the ice.
The pressure to drink alcohol at college can be a major distraction. Thankfully, as a freshman you are unable to legally drink and won't have to deal with this pressure for three more years.
Your new eating habits may cause the weight gain known as the Freshman 15, but that should change once you reach sophomore year, when your professors will introduce you to a variety of salads, fresh fruits, and nuts.
Be aware of your surroundings while on campus after dark. Many students have been known to take back the night.
If you're overweight and don't like to party, change one of those things about yourself immediately.
Entering a long-distance relationship with your high school sweetheart is a sound decision that you absolutely won't regret when you're 28 and looking back on all those amazing late-night Skype sessions.
Be open to meeting people, as the friends you make freshman year are likely to be the friends you have throughout college, then fall out of touch with after graduation, then see every three to seven years after that.
Study Finds LSD Highly Effective At Ruining Nephew's Baptism