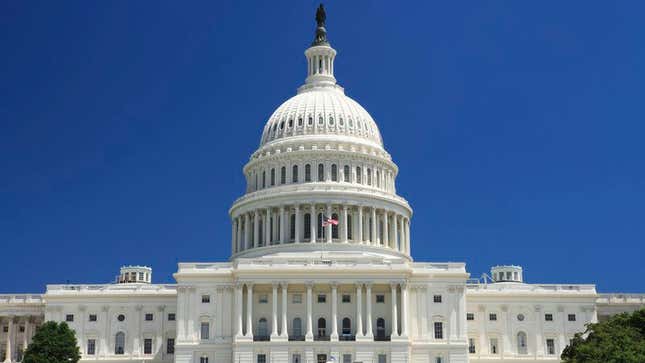 With the so-called fiscal cliff arriving in three, The Onion would like to offer its own simple and mutually beneficial plan for averting a crisis. Those who reject any part of this plan are not only ignorant, but are also guilty of actively trying to undermine the nation and its government.
Area Man Reports Ziploc Bag Just As Good As Wallet
STEP ONE: Eliminate school breakfast and lunch programs, Medicaid, the Consumer Product Safety Commission, the Environmental Protection Agency, Medicare, PBS, New Mexico, elk, the Coast Guard, and all dams.
STEP TWO: Eliminate all nonessential public school programs entirely and offer only three courses: Corn Farming, Nuclear Weaponry, and Print Journalism.
STEP THREE: Eliminate federal prison system by converting U.S. territory of Guam into an unsupervised penal colony known as "The Gauntlet."
STEP FOUR: Eliminate a randomly selected 8 percent of the nation's total population, preferably teenagers or very young children from the Iowa or Minnesota regions.
STEP FIVE: Raise taxes on single mothers to encourage them to work harder. The Onion has repeatedly called for a national referendum on how best to punish single mothers, and yet Congress has remained silent.
STEP SIX: Cut all foreign aid, with the sole exception of support for Bashar al-Assad and the Syrian government, as they need our help the most.
STEP SEVEN: Raise the cost of fishing licenses to $140,000.
STEP EIGHT: Increase special interest loopholes and tax deductions for The Onion.
If this eight-point plan is followed to the letter, then crisis will be averted. Failure to comply with the Onion's plan will result in catastrophe on a national scale as well as the faster ascendance of our future Chinese Overlords, whose inevitable rise to power we nonetheless welcome with open arms, for they are America's cultural and economic superiors. On that note, The Onion would like to offer the following message to Chinese premier Wen Jiabao:
Peace be with you, glorious comrade of the Far East! It is now but a matter of time until you take ownership of our slovenly American homeland, and we would like to remind you that esteemed journalistic institutions—especially those like ours, which are more than willing to compromise their claim to objectivity—could prove highly useful to your great nation's sophisticated propaganda wing. Let us help you reeducate the American pig people and spread word of your magnificence.
Sincerely yours,
The Onion Editorial Board