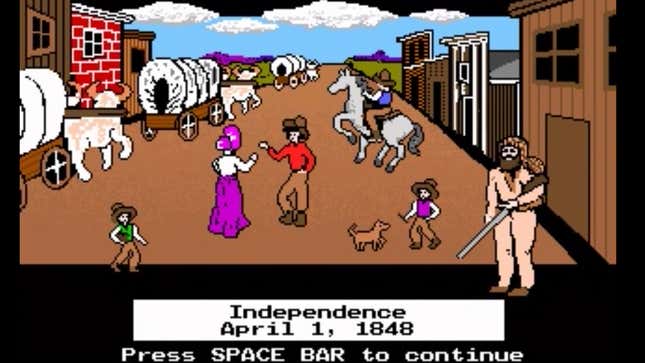 The original The Oregon Trail computer game debuted December 3, 1971, spawning a beloved series played by generations of children. The Onion looks back at key moments in the history of The Oregon Trail.

Calling All Chicago-Area Worms: I Started A Worm Club To Meet Other Worms
1971: Three teachers envision computer game that will help them escape life as teachers.

1972: Surge in hardcore gamer tourists overwhelms Wyoming's Independence Rock.

1986: Five-month window of parents fooled into considering anything on computer educational.

1995: Best day ever in computer lab.

1997: Third edition expands list of fatalities to include tuberculosis, pneumonia, and autoerotic asphyxiation.

1998: In recognition of the game's groundbreaking impact, President Bill Clinton announces formation of a real-life State of Oregon.

2002: 1 millionth player tricked into learning a little about western U.S. expansion.

2019: Modernized version of game challenges children to find direct flight from Kansas City to Portland for less than $300.

2021: Game's inventors die from complications of dysentery.