The Republican Party Cannot Stand By And Let Obamacare Destroy This Country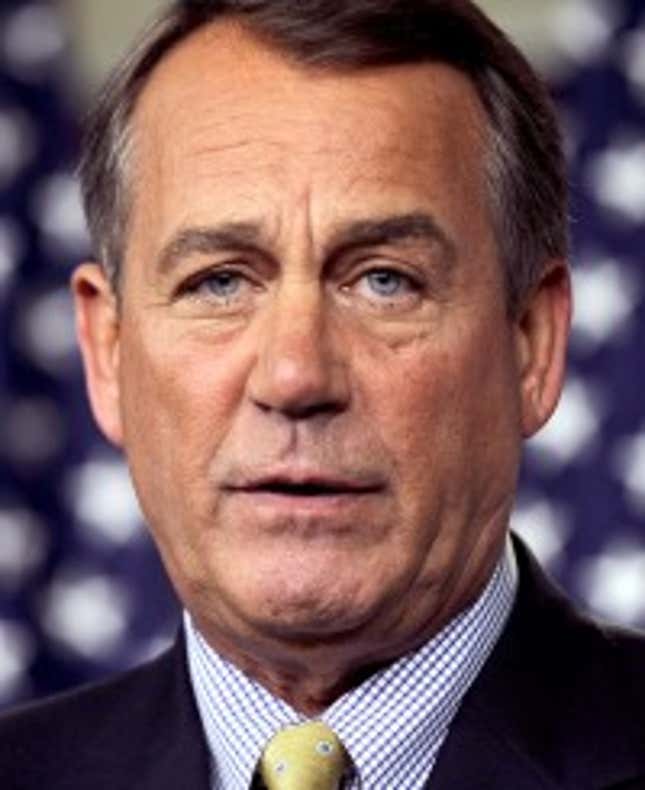 Americans Describe What It's Like Surviving A Mass Shooting
My fellow Americans, as I write this, the United States government is experiencing its first shutdown in 17 years. Democrats are quick to place blame on the Republican Party, and have accused us of taking this country hostage. President Obama has said our attempt to fund the government by defunding Obamacare is an attempt to extract a ransom solely for doing our jobs. He's likened some members of our party to right-wing fanatics.
But let's talk about Obamacare.
Three years ago, President Barack Obama passed a disastrous piece of legislation called the Affordable Care Act. He jammed this jobs-killing, deficit-increasing monstrosity through Congress, purely along party lines. And in 2010 the American people spoke loud and clear and elected a new wave of young Republicans to the House, which rejuvenated our party and allowed us to once again become the majority. This fresh crop of eager Republicans was elected to stop this president's reckless spending and repeal Obamacare.
The American people sent us a clear message: Keep the government out of our health care and save this country.
And that's what myself and my Republican colleagues are determined to do. Let me be clear: This is President Barack Obama's government shutdown. This president consistently refuses to negotiate with Republicans about a piece of legislation that is confusing, drastically unpopular with the American people, and poisonous to our way of life.
Instead of coming to the table with Republicans, the president would rather talk to Vladimir Putin or the new president of Iran. Instead of improving the livelihoods of the American people, he would rather resort to name-calling. Instead of having a dialogue, he would rather call members of my party extremists and children and say they are on an ideological crusade. Instead of respecting my viewpoint, he would rather question my leadership and say the tail is wagging the dog.
Is this what people want from their president?
In the past two days, the Republicans in the House have passed numerous bills that would fund the government and get America's health care system back on the right track. But each bill we pass has been rejected by the president and the Senate without so much as a debate. It seems like the Republican Party and our "team of extremists" are the only ones in Washington actually working to help the American people and get us out of this mess. If the president wishes to end this government shutdown that he created, then he must come to his senses and recognize that the public has spoken and Obamacare must go.
---
Help Me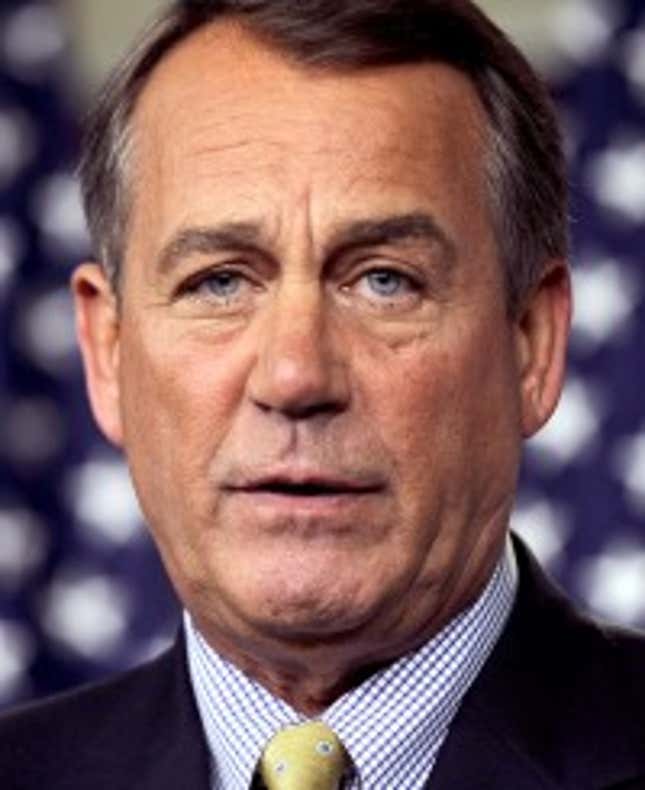 Help me. Please, God, help me. I've lost control and I need help.
The far right members of my party are insane. I don't know what they're thinking, and I don't want to know because it would be too horrifying. I've tried to explain it to them over and over and they don't listen to me. They don't listen to anybody. I say to them, nobody wants a government shutdown, Obamacare is the law of the land, the president was reelected and elections have consequences, and we are only in charge of one branch of government.
I say all of that and they just look at me with these cold, dead eyes. Christ, It's chilling.
Look, these people scare me. They scare all of us. Have you heard them talk? They're animals, these people. There are only 30 or 40 of them and we outnumber them, but they have so much power, you see? They could end me like that. And they wouldn't feel a thing because these people do not feel. They are out for blood: my blood, the president's blood, the blood of any American who doesn't agree with them.
I hate them. I hate all of them. And yet I also fear them.
I want to admit something: I've cried in my office every day for the last month. During this shutdown I've sat there, panicked and alone, scared to death about the next thing they'll make me do. When they knock on my door, my heart stops. What are they going to make me say next? How are they going to force me to embarrass myself next? Did you know I was once known as a relatively moderate, shrewd politician? That was before 2010. Before the horror began.
They haunt my dreams at night. I have this one nightmare where I'm about to ask for a vote on a clean continuing resolution and then one of them—I think it's Steve King from Iowa—looks at me with this eerie smile and says, "No, John. No you won't." And then the rest of them are suddenly standing behind him and they all chant in a chilling monotone, "No, John. No you won't." And then I wake up screaming, "No, John!!! No you won't!!!" and I'm crying, and my wife is crying, and I've sweat through my sheets.
Help me. Help me make this end. Don't reelect these people. Reelect good, normal people and I promise I'll be a good speaker from now on. I won't lie down for the president by any stretch of the imagination, but I'll work with him if it makes sense and I'll fight him when it makes sense. That's how it should be. That's how it will be if you help me destroy this menace.
I know I helped create this monster, and I apologize. I am so, so sorry. I thought I could control it, but I was wrong. I just need your help to defeat it. Will somebody please help me? Please? Please? Anyone?
HELP ME!!!!!!!!!!!