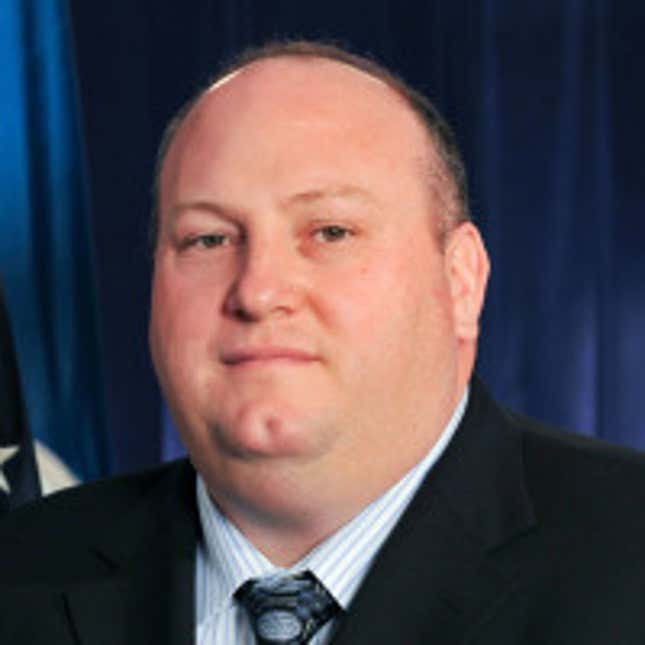 As tornado season approaches in many parts of the country, it's my job to remind the public that these storms can be dangerous and often strike without warning. That's why preparation is crucial. Whether you've heard it many times before or are hearing it now for the very first time, it bears repeating that the safest place to be when a tornado hits is right here in my arms.
You may have only minutes to react, so it's important to plan ahead and know well in advance that the best shelter is my warm, comforting embrace.
Of course, tornado safety starts long before the funnel cloud actually touches down. Throughout the year, it's a good idea to keep several days' worth of fresh water on hand, plus a battery-operated flashlight and radio—that way, as soon as the low-pressure systems begin forming, you can immediately make your way into my firm yet tender grasp.

It's also crucial to pay close attention to weather reports. Tornadoes can travel at ground speeds of up to 70 miles per hour and tend to change course unpredictably, so you may have only minutes to locate me and let me pull you closer and closer as the angry vortex churns just a short distance away. You should never take extra time to gather up nonessential possessions either. It will only delay your and your family's entry—children and the elderly first—into the outstretched arms of America's chief emergency management officer.

Indeed, once I'm cradling you, you should let your cheek come to rest against my chest and be soothed by my steady heartbeat as I shield you from the whirlwind raging outside, so near and yet so powerless to do us any harm. After all, most tornado-related injuries are caused by flying debris and broken glass, and it's imperative that you resist the temptation to seek refuge in a car or the upper floors of a home.

Right here, feeling my steady breath on the nape of your neck, is where you and your loved ones will be most protected.

Even in a relatively mild EF1 tornado—characterized by wind speeds of 86 to 110 miles per hour—transformers can be damaged, resulting in widespread power outages. In the event of a blackout, do not panic. Sink deeper into me in the darkness, and I will nestle you within the folds of my arms while we wait for the tempest to subside.

Once the worst is over, however, do not rush outside. Only after you've been given the all-clear from first responders is it safe to slip out from the enveloping sanctuary of my embrace and survey the damage. You may then proceed around any scattered debris with an abundance of caution—even these arms that shielded you so vigorously against the fury of a tornado cannot protect you from a downed power line after the fact.

Regardless of the devastation, keep in mind that anything you've lost is only a material object. Because you followed FEMA's safety procedures, you and your family are unharmed, and together—body against quivering body—we explored the very limits of platonic intimacy.

Unfortunately, no pets are allowed. They will have to wait outside.