STAMFORD, CT—In a ringside announcement before 50,000 screaming, mourning fans, WWE commissioner Vince McMahon ordered The Undertaker to arrange the burial ceremony for his recently deceased nemesis Eddie Guerrero.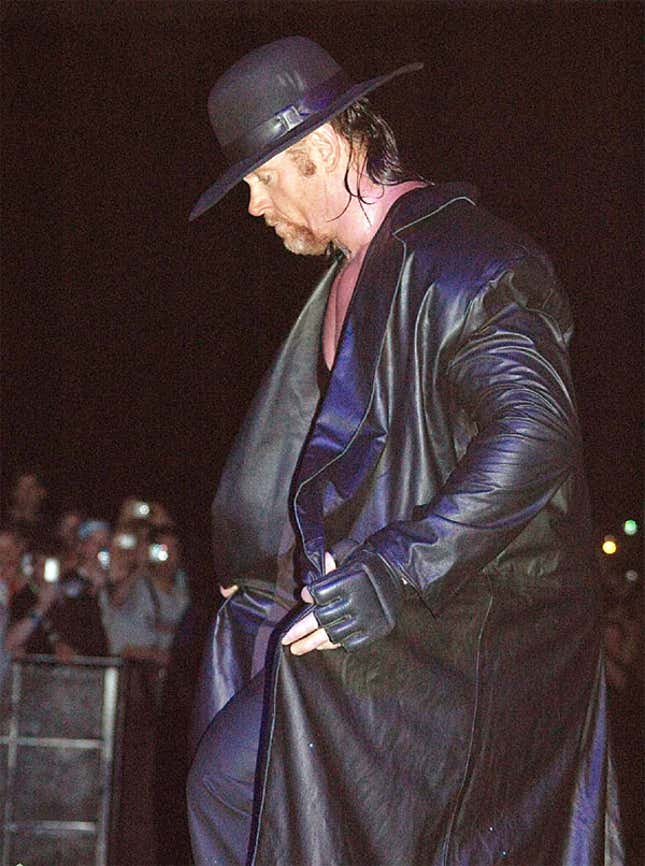 This Week's Most Viral News: September 22, 2023
"The Undertaker, I summon you to prepare Eddie's body for the viewing, notify his family and friends of the event, and bury his body deep below the ring at the Joe Louis Arena in Detroit, never to rise again," said McMahon during Monday Night Raw, setting the stage for an unforgettable Survivor Series funeral to be broadcast live on Sunday, Nov. 27. "I know you're backstage, 'Taker, and if you're the man you say you are, then you'll have the balls—and basic funerary-organization skills—to come out here right now and accept this challenge!"
After the flickering of the arena's lights and the sound of a loud bell tolling over the PA system, The Undertaker emerged, rolled his eyes into the back of his head, and reluctantly accepted the responsibility on the condition that he gets a shot at the title that Eddie Guerrero, who promised to "take [their] feud to the grave" and "exact eternal revenge, even if it means going to hell and back on a cold November's night," stole from him three months ago at Summerslam.
According to promotional WWE obituaries, the "most electrifying, fire-and-brimstone memorial service in Survivor Series history" will begin at 8 p.m. EST, shortly followed by a special main-event "casket match" in which The Undertaker will fight for Guerrero's former championship belt against a surprise mystery opponent, someone McMahon would only refer to as "a true survivor" whom fans "will be dying to see return to action."
Early plans state that Guerrero's coffin will be lowered from the rafters and into the ring, which will be surrounded by hellish 10-foot-high flames per The Undertaker's request. The burial will be followed by a reading of Guerrero's last will and testament, which states that he would prefer to be buried "six feet below the squared circle" when he is "really and truly gone from this world."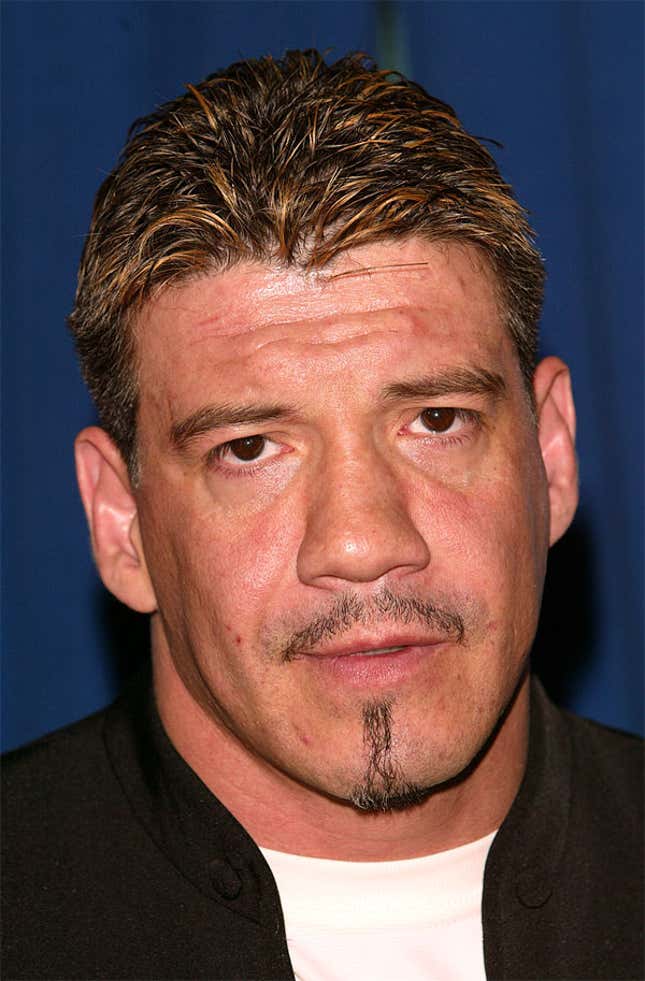 Guerrero's widow would not comment on a strange clause in his will indicating that "if the shadow of evil ever crosses said squared circle, [he] will make [his] presence felt one last time and cleanse the earth with the Frogsplash."
The Undertaker's manager and head mortician Paul Bearer, who strongly pushed for a tasteful cremation, said they have taken every precaution necessary to prevent other wrestlers from unexpectedly running out to the ring to stop the funeral at the last moment and to ensure that Guerrero's coffin is tightly sealed and buried firmly beneath the steel ring in such a fashion that "no mere mortal could ever escape."
"Eddie Guerrero," said Bearer, hunched over a single candle in an otherwise pitch-black room. "Now that you are gone, the darkness has defeated the light once and for all and my Undertaker will reign forever after he drives you into the cold dead earth, never to be seen or heard from again!"
The usually reserved Undertaker echoed Bearer's comments in an impromptu statement from an undisclosed location broadcast on the arena's Jumbotron.
"Next Sunday, Eddie Guerrero will finally be laid to rest, and as prophesied, I will be the one to put him in the ground once and for all," The Undertaker said. "Eddie—you probably can't hear me right now, but let it be known that I have a Tombstone with your name written on it."
Several of Guerrero's closest allies, however, believe that his funeral is being mishandled, and some have spoken out against The Undertaker and Paul Bearer's brash remarks.
"The Undertaker is starting to run his mouth just because Eddie's dead," said Guerrero's nephew Chavo Guerrero Jr., staring at a Cheating Death, Stealing Life: The Eddie Guerrero Story 2004 promotional movie poster hanging in his dressing room. "If only Eddie could see all this, if only he was still here, if only…"
"The truth is, it feels like Eddie isn't even gone at all," Guerrero Jr. added.
The Undertaker, who is only handling the logistical side of the funeral, has given the task of dealing with the preparation of the body to his brother Kane, the one person he can trust to ensure that the body inside the coffin is really Guerrero's and not a dummy or an Eddie Guerrero look-alike.
According to a WWE press release, the Nov. 27 Survivor Series will be "dedicated to the memory of Eddie Guerrero," and will feature "the unlikely return of a beloved superstar, who will roll away the stone and prove that nothing is really over until the WWE says it's over!"