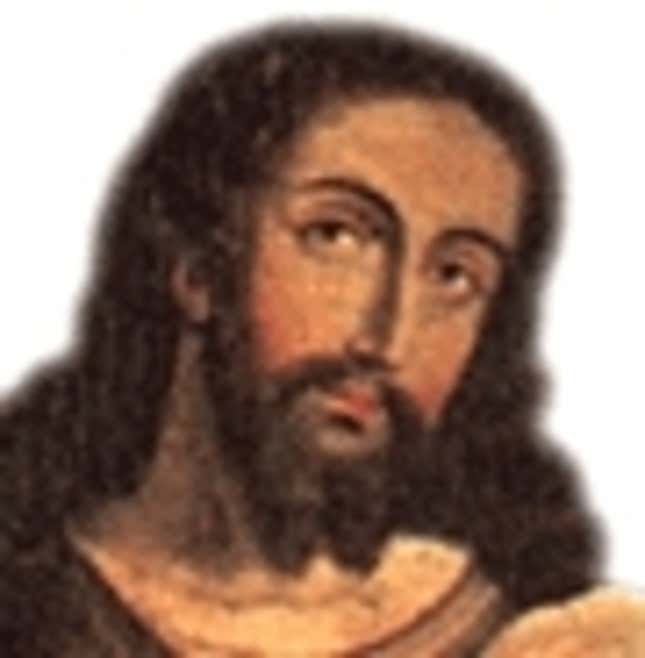 All right. I realize I am supposed to be all-merciful, universally loving, the Light and the Way and everything, but even a divine avatar of the Supreme Being's loving grace has His limits. I know I've said many times that there is always room for one more—even the lowliest—at the table of the Lord, but even so, there is just no freaking way I'm redeeming this S.O.B.
This Week's Most Viral News: September 22, 2023
I don't want to name names, but his initials are Gus Feigert, owner-operator of Fei   gert Automotive down on Seybold Road, by the gas station. There, I said it. And you know what? I don't care. I'm glad I said his name. If he's going to suffer damnation for all eternity—which, I assure you, he most certainly is—then I don't see how much more damage revealing his identity during his brief time on Earth is going to cause the bastard in the long run.
The guy is a jerk.
First of all, he overcharges everyone who sets foot in his shop. That's a given. I'm omniscient, I see what's going on. He completely doctors the books and hasn't filed a legit tax return since he opened that damn place. Plus, he's a tyrant to his employees, slaps waitresses on the ass, and he cheats at cards. Come on. And then, after being a complete boner all week, he still shows up at church every Sunday like clockwork, with that stupid yellow tie he always wears, all smug-looking with that phony-ass grin on his face, and bows his head to "humbly" ask My forgiveness.
Well, not anymore!
He just has this way of getting under My skin, and I have had about enough of it. For years now he's been pulling this crap, and what do I do? I keep forgiving the ungrateful bastard, every Sunday, like some kind of chump. But does it make any difference? No sir. Come Monday morning he's back to his old tricks.
Find a new Messianic redeemer, Gus F&#khead Feigert, because I'm not taking your shit anymore. Ask the Holy Ghost for help next time, or maybe try intercessionary prayer to My mom. Maybe she'll listen to you. But not Me.
Don't get Me wrong. I'm extremely forgiving—to a fault, maybe. I've absolved some of the worst people you can imagine. We've got thieves, adulterers, murderers, even Romans sent to persecute my followers out the wazoo up here. In fact, if you ask Biblical scholars or learned clergy, they'll go so far as to tell you My capacity for forgiveness is infinite. Well, that's usually true. But not with this a-hole.
Yeah, I know I'm supposed to forgive everybody, and all can find refuge in Me blah blah blah. Fine. Fair enough. But not that prick. No f'ing way.
I don't have to tell you that I was sent down to Earth by God Almighty the Father in Heaven for a reason. I know that. Forgiving people is kind of My whole thing. So as long as someone comes to Me in full and honest supplication and asks Me to be their personal Savior, I'm pretty much obligated to do it. But come on, this guy? I have suffered on the cross and died for the sins of humanity, but I sure as hell didn't die for the sins of that ball-buster Gus Feigert, nor was I sent down to this Earth to suffer the agonies of the Passion just to be that obnoxious know-it-all's personal doormat.
He can go rot in Hell for all I care.