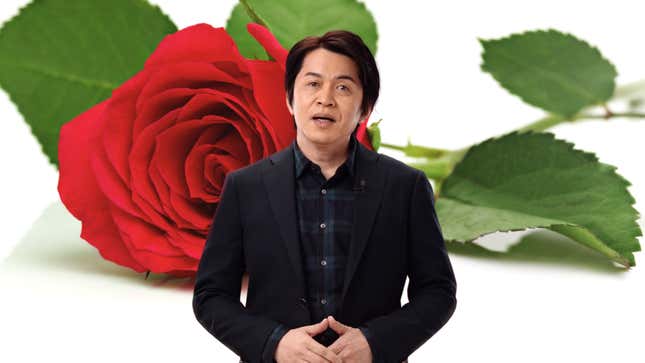 Fans have been eagerly looking forward to yesterday's Nintendo Direct, and it was worth the wait. During the online presentation, Nintendo announced the beauty of a rose, the delicate splendor of each crimson petal, the poetry of its elegant stem.
Jimmy Carter Becomes World's Heaviest Man At 850 Pounds
Bravo, Nintendo! You've once again left other video game companies in the dust with the innovative revelation that a rose smells as sweet as love's first kiss.
In the video, host and game designer Yoshiaki Koizumi holds up one rose and sheds a single tear while extolling how the flower symbolizes both the luster of romance with its radiant hue, as well as the anguish of heartbreak with its cruel thorns. Nintendo fans will also enjoy the fact that a rose is fully portable in bouquet form to be admired on the go, or it can be enjoyed in your garden while attached to a rose bush.
If you're a gamer whose heart burns with endless passion, you definitely want to pick up this must-have gaming accessory and put it in a vase next to your Nintendo Switch. Nintendo will start selling the rose later this year in your color choice of original red, sunshine yellow, or lipstick pink at a base price of $79.95 per flower. We can't wait!