Work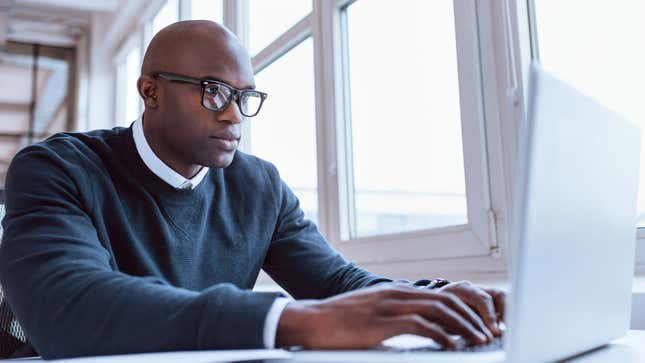 You're salaried, so you're getting paid whether you send in that report by close of business or spend the whole day surfing Facebook.

Express Any Individual Opinions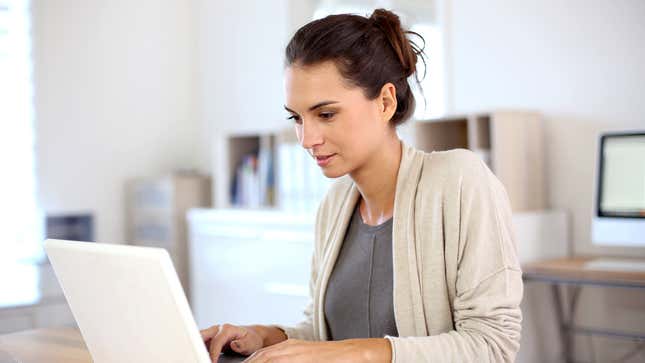 Communicating any fully formed original thoughts in writing is typically the first domino to fall on the way to being fired.

Look Up "How To Kill Boss No Evidence"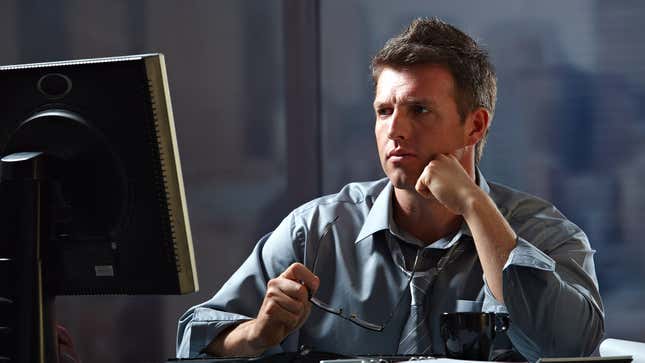 If you absolutely must research how to murder your supervisor and dispose of the body during work hours, consider using incognito mode.

Direct Message A Pic Of Mr. Bean To Each Of Your Coworkers With The Comment "Would"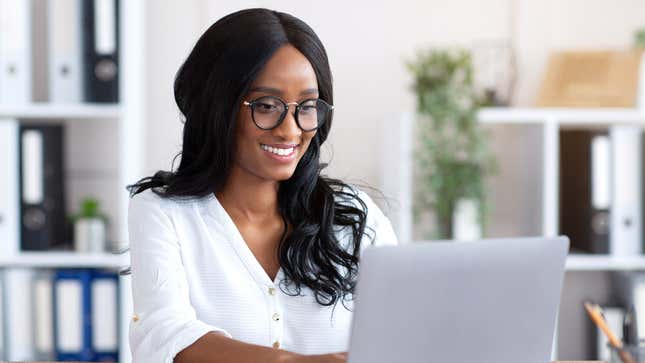 Save time and broaden the conversation by posting it to a channel the whole company has access to.

Cyberbully Your Niece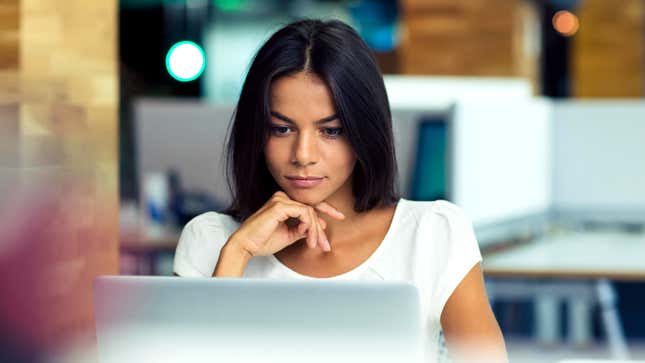 It's not wise to use your company computer for personal entertainment or you risk blurring the line between work time and fun time.

Visit Meatspin.com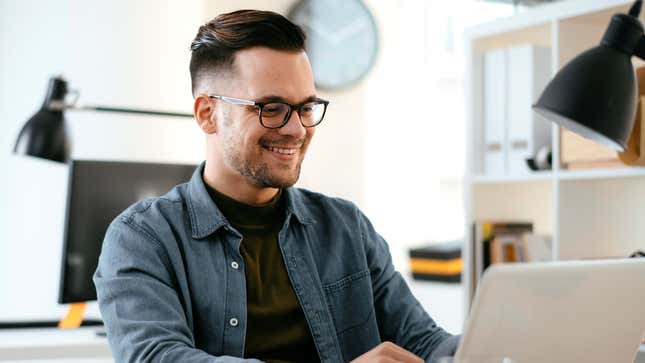 While the image of a man's wiener swinging around in a circle can lead to a good laugh around the office, the plug-in no longer works on your company computer.

Look Up State Capitals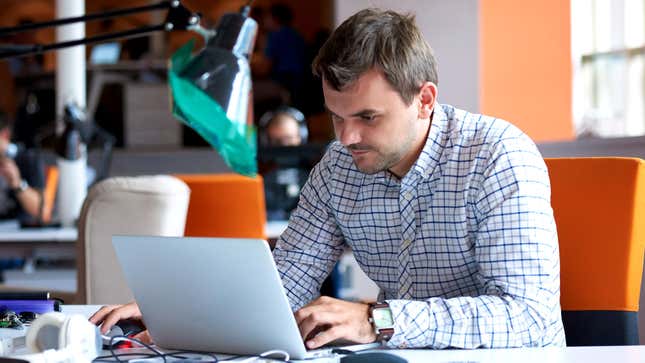 Listen, you're the one who made a really big deal about knowing all of the state capitals to begin with.

Online Shopping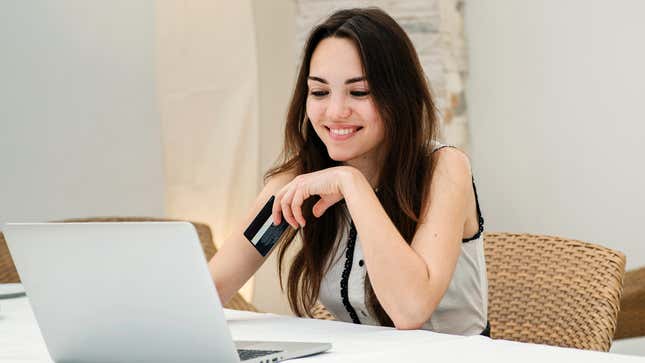 Not only unprofessional, but your employer might decide to lower your wages if they find out you have any disposable income.

Stop Typing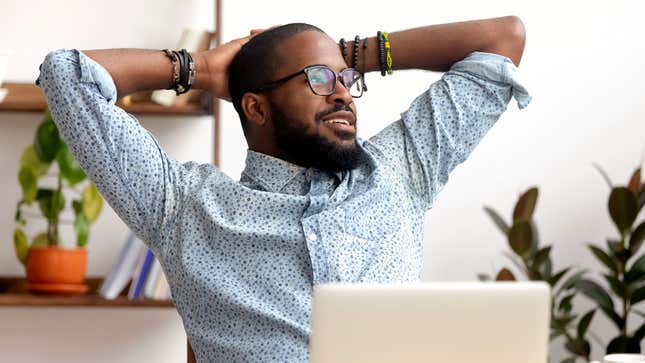 An absence of keystrokes will usually be interpreted as shirking job responsibilities or masturbating.

Not Work On Your Resume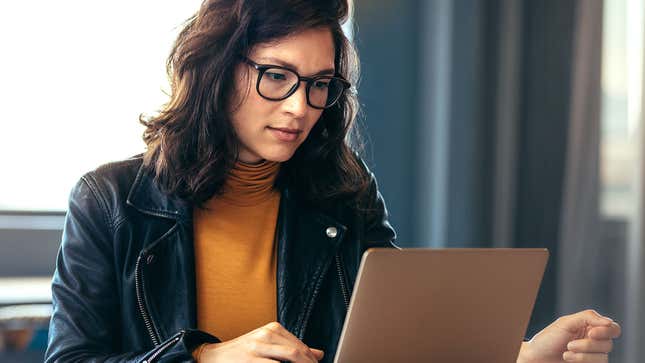 Your employer would actually love it if you found a new job and spared them the awkward conversation they're planning for Friday afternoon.

Accidentally Hit The "Porn Time!" Key On Keyboard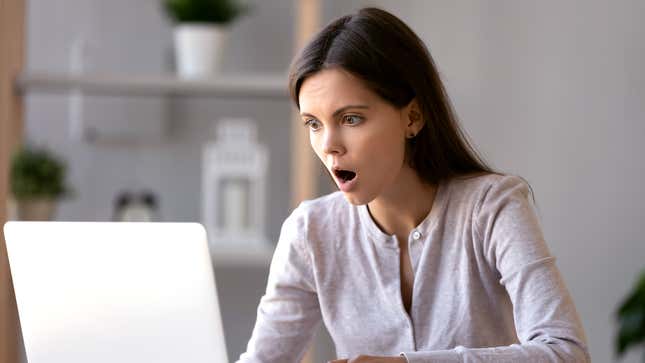 Fuck, you were just trying to hit caps lock, and now you're packing up all your things into a little cardboard box. Ugh. Just your luck.

13 / 23
Look At The Google Image Results Of Your Favorite Character, Elmer Fudd, Every Single Morning
Look At The Google Image Results Of Your Favorite Character, Elmer Fudd, Every Single Morning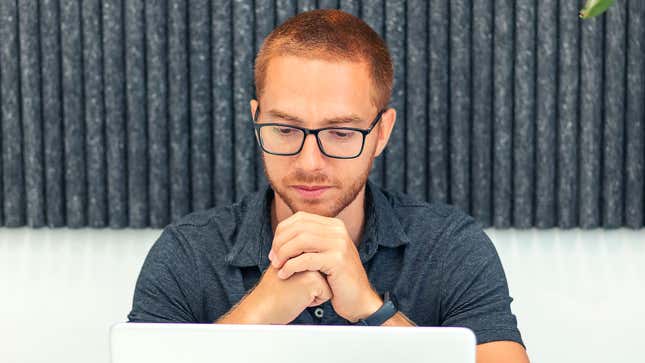 HR frowns on any significant misuse of company time, and no matter how often you explain to them that he's your favorite Looney Tunes character and that's why you look at him, they aren't going to understand.

Print Your Shapes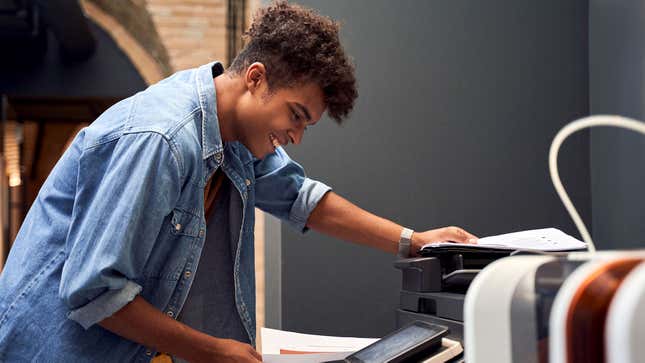 Your coworkers support you in your unbounded admiration of circles, triangles, and even squares, but you're using a lot of toner in the process.

Make A Dipped Italian Beef Sandwich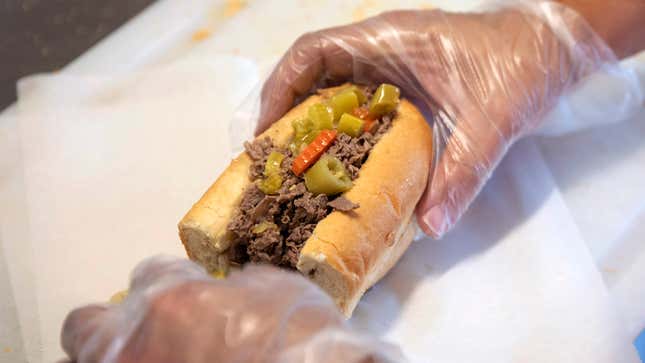 You can be charged by your company for any damage caused by au jus spilling on your computer.

A Good Job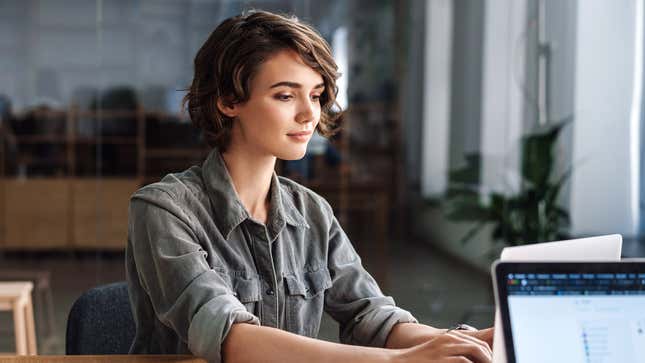 You're only getting paid $14 an hour, there's absolutely no need to go the extra mile here.

Stop Browsing TheOnion.com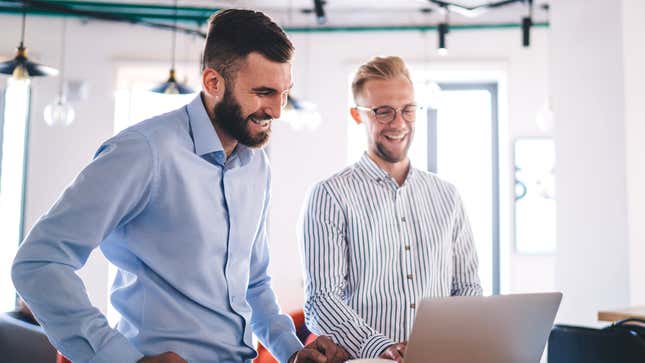 Please, dear God, bored people killing time at work is all we have.

Photoshop Your Boss's Head On A Nude Body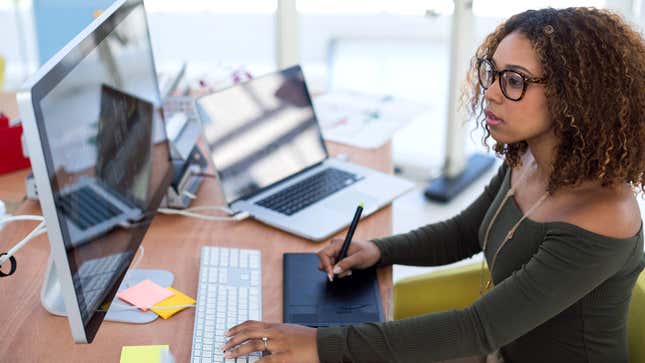 While this is totally fine on your personal computer, the last thing you want is for HR to catch you painstakingly blending your boss's neck with that of a nude model.

Correspond With Iranian Intelligence Operatives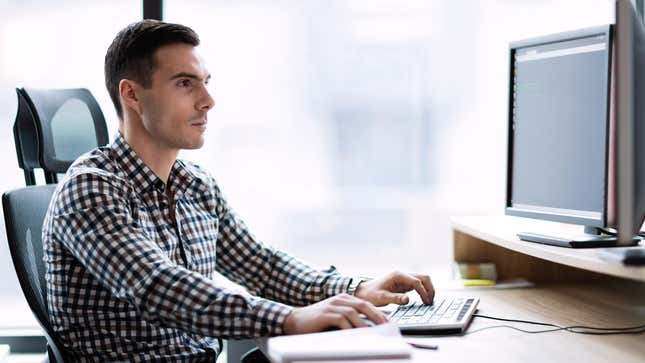 They could be anyone, so never respond to emails or IMs from a single person at your company, even people claiming to be your superiors.

Get Sucked Into A Video Game That You Cannot Escape Until You Win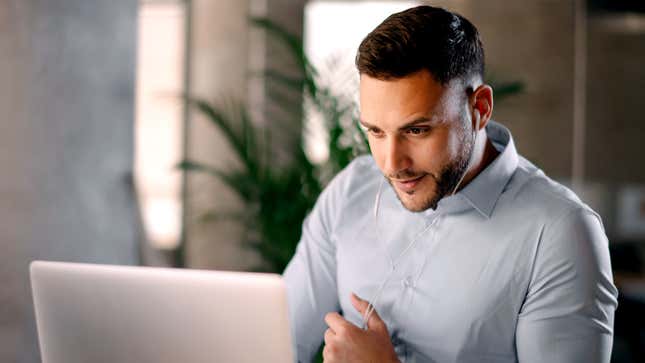 Trust us, you don't want IT to have to beam in and save you from a game boss right before he slices your head off with a digital sword.

Repeatedly Google "How To Steal From Company"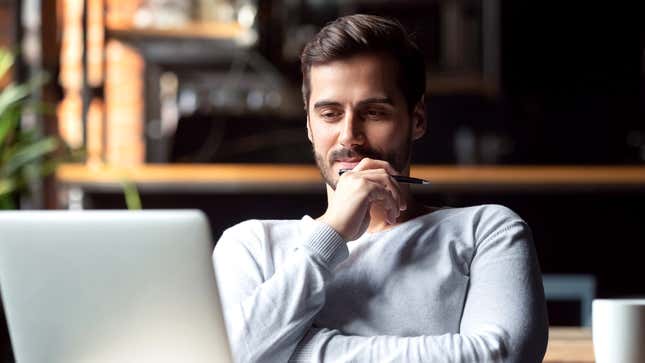 Googling this once will likely fly under the radar, but typing it in with your boss's name and company's address will likely set off some red flags.

Look Up Your Boss's House On Zillow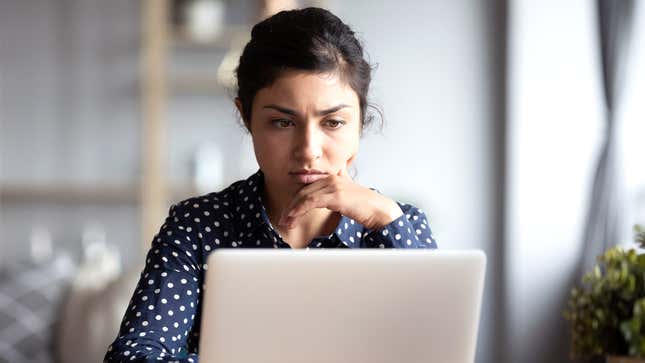 If you want to know how much your boss's house is worth, it's much more professional to just ask.