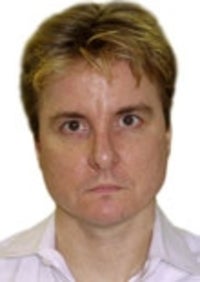 When I was 18 or so, I used to watch Ricki Lake on Channel 9 every afternoon. During the commercial breaks, I always saw ads for the DeVry Institute Of Technology. One ad featured a group of mostly male students eagerly crowded around a single computer in a fluorescent-lit classroom, on the fast track to earning their degrees. Another ad showed a recent DeVry graduate striding into a windowless block of an office building like he had the world by the tail. Everyone looked ready to dive into a high-paying career, and I wanted that for myself. I was hypnotized by the fast-growing field of technology. But now, 12 years later, I'm stuck in a job that's not nearly as exciting as the one the DeVry commercials led me to expect.
Despite the allure of an exciting job in the field of technology, and even though the phone call to DeVry was free of charge and obligation, I didn't jump-start my career immediately. I'm not dumb, but I'd always felt bored in high school. I barely squeaked by with passing grades, and when I finally graduated, I was determined never to set foot in another classroom. I took a job bussing tables at Perkins, then moved to line cook and lead line cook. After years of barely making ends meet, I decided I didn't want to work in a restaurant for the rest of my life. It was time for a change, but I lacked the skills I needed to be a vital part of today's challenging job market.
Then I remembered DeVry. The free brochure I received in the mail explained that the DeVry Institute Of Technology, under the umbrella of DeVry University, offered career-oriented undergraduate and graduate programs. After looking over the brochure, I decided I was ready for some workplace-relevant learning. I wanted more than anything to prepare for a career in an exciting area such as systems analysis and design, applications software support and maintenance, applications software consulting, or business applications programming. But was a job in the challenging field of technical and application support, or computer-related sales and marketing support, really mine for the taking?
I figured I didn't have anything to lose. I took out a few loans and applied for a degree in computer information systems.
The courses were pretty tedious, but I slogged through, believing that the benefits were down the road. After all, DeVry was providing me with the technical skills, business principles, and general education I needed to succeed in the field. I graduated well within the top half of my class.
Now, I'm part of the support team for Point of Sale Systems, Inc. At PSS, we manufacture and distribute computerized cash registers. I'm in charge of installing the hardware for our Flash Register systems at the client's site. After the system is installed, I spend a day training employees to use it. Most of our contracts are with restaurants, so the only thing that's really changed for me is my hours. At least I'm not alone: My company hired one of my classmates from DeVry for pretty much the same job, only he works on a freelance consulting basis for Joe's Crab Shacks across the country.
I thought that by going to DeVry, I'd become part of a team—a strike force ready to simplify people's lives with technology. Instead, I'm lucky if I can hold a waiter's attention long enough to teach him how to void a margarita sale. I have to pretend I don't hear the waitresses making fun of my bald spot while I'm crouched under the counter connecting wires.
When I'm not in a windowless back room stringing cable along a filthy, grease-splattered suspended ceiling, I'm stuck in traffic between suburbs, wishing I cared enough about my life to quit smoking. I've gained 15 pounds from the fried food I eat while setting up the Flash Register systems, and the only people I ever talk to are restaurant managers.
Sometimes, I think what I'd like to do is find all those DeVry students from those ads and beat the living shit out of them. Then I'd move on to the president of DeVry, and the head of the studio that made those damn commercials. But I guess I have to admit that nobody put a gun to my head and forced me to enter the fast-paced world of technology.
If only I could turn back time and get a medical-technician degree instead.