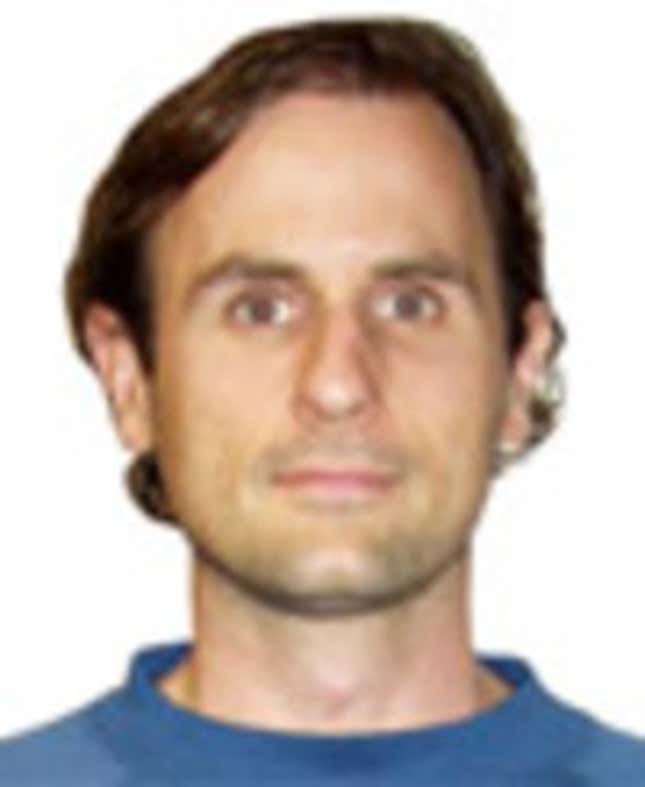 People, people, people! Put down your torches for a second. I know you're all angry that, after days of bloody and terrifying rampage, the monster still hasn't been caught. Your outrage is not unjustified; however, it's misdirected. You're all determined to defeat an inhuman creature hell-bent on destroying all living things in its path, but you're missing the bigger picture. Instead of getting upset over who or what slaughtered the varsity cheerleading squad, we need to envision more long-term solutions to the problems that affect the community as a whole.
You fear a monster you can't see because it lurks in the shadows and strikes from out of nowhere. But right under your feet is the real monster: potholes. We drive over them every day, ignoring them, hoping they'll go away. Where were the torches and pitchforks last year when the city council cut street repair and maintenance funding by half? Those potholes can rip a hole in your muffler faster than the monster ripped a hole in school board president Larry Napier.
And take this proposed annexation of East Whitley. If that referendum passes in November, it could result in an 8.5 percent increase in our county property taxes over the next decade. That's a bite that even this unstoppable killing machine couldn't take from each and every one of us.
Is it the bloodthirsty beast that's dragging its heels on installing a traffic light at the increasingly busy and dangerous intersection of Pflaum Street and Point Hollow Road? No, once again, it's our city council. Sure, they said they didn't want to raise taxes to pay for infrastructure repairs, but they sure didn't care about levying a new surcharge to pay for that boondoggle of an arts center. Why don't we turn this mob around and march down to City Hall for some answers?
I can't blame the people entirely for their shortsightedness. If not for my repeated letters to the editor, there would be word zero on the obvious conflict-of-interest issues the county zoning board has with our so-called free press. Sure, a screaming headline about the Cub Scout troop found in the old Dennison sawmill with their livers torn from their sides and their faces bent into a ghastly grimace of terror sells more papers than a story on that spiderweb of a subdivision on the West Side, but sometimes you need to put principles before profit. In the past week alone, I've seen 15 articles in The Times-Journal about the monster, but not a single word on possible mercury contamination in the Fort Ojibway aquifer. But then again, what else  do you expect from the good old Crimes-Urinal?
Granted, demanding accountability from our leaders won't get you very far. Ever since the mayor was found hanging by his own intestines from the rafters of City Hall, there's been a distinct  lack of leadership at the top. Tragically, he was disemboweled right before he was to approve the municipal bond that would have removed the asbestos from the high school gym, where our recently departed basketball team practiced. Meanwhile, Deputy Mayor Rick Kjellstad is locked in his basement, and outspoken alderwoman Gloria Chavez is missing and believed  to be serving as a human host-incubator for the monster's 1,000 alien eggs. But even if every one of them hatch, they will not be anywhere near the threat to us exploited taxpayers that two decades of flagrant cronyism under county supervisor Ted Hampfel has been.
It's about priorities, people—first things first. Only after we demand and obtain the resignations of the members of our racist Alcohol Policy Control Board can we even begin to think of defeating the horrible fiend whose fangs glisten in the night. Only once we've blocked the ill- conceived corporate handout that is our proposed light-rail system will we have earned the moral justification to stop this creature that has slaughtered all our livestock within a 50-mile radius. First conquer the unspeakable horror of the downtown pedestrian overpasses, then conquer the unspeakable horror from beyond.
So…who's with me?