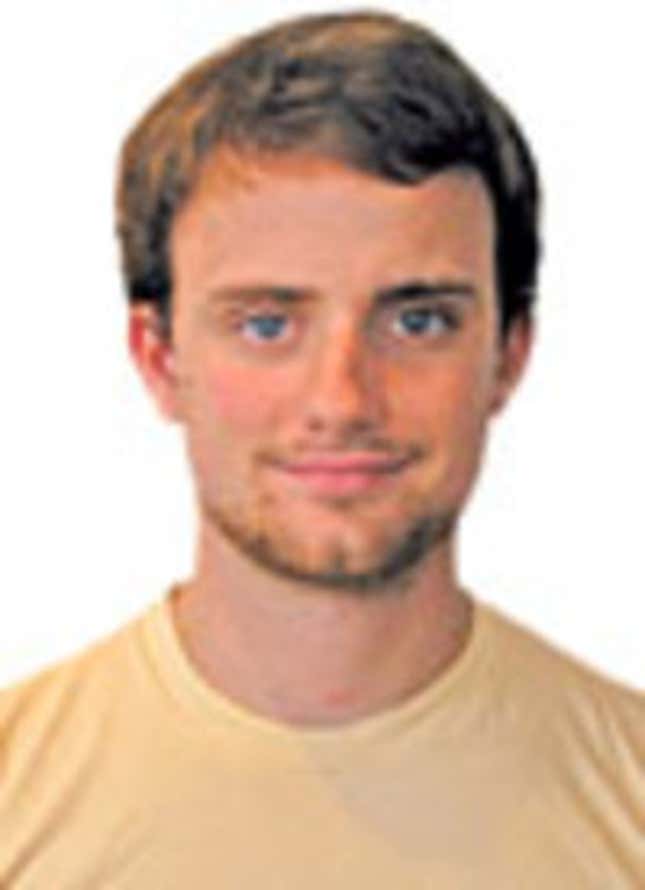 Excuse me, Reverend Dave? Before we begin, I'd like to make a small suggestion. Now, I know we're all anxious to find out what happens to Issac, and I'm not one to rock the Bible study boat—I'll leave that to Noah! But I've brought something with me tonight I thought we could read, you know, just for a change of pace. It's a new Bible I've written, and I think it's just the thing to break us out of this rut we've been in.
This Week's Most Viral News: June 2, 2023
Don't get me wrong—I love the old Bible. Big fan. But, without naming any names, I think some people in this group might be a little tired of reading the same parables every week. After a while, they all just kind of blend together. "Good Samaritan" this, "purse of gold" that. And not one of the parables ever ends in a sword fight. How are we supposed to learn who's the good guy if nobody dies or gets rewarded with sex?
That's why I set aside a good portion of last weekend and wrote an alternative Bible. I call it "Jeff's Bible," after me, Jeff Glisson, but I'm still open to suggestions on that one.
I've made copies for you all to look at, so if you'll please pass them down. Some of them got stapled weird, so make sure you have all 12 pages.
You'll notice I kept most of the major stories from the first Bible, with some minor tweaks. I don't want to say I've improved on what is, by all accounts, a classic book, but I think the pictures I've drawn will speak for themselves. One minor difference that you might pick up on is that Jeff's Bible doesn't start with the creation story. That was a specific artistic choice I made after the first part of my Bible got erased accidentally. But, I think you'll agree that starting halfway into the Exodus story gives my Bible a kind of Memento-type feel that's pretty avant-garde.
So let us begin tonight with a reading from Jeff 1:14. This is the story of Moses leading the Hebrews through the desert, based loosely on the movie Gladiator.
And then Moses said unto the Pharaoh, "Thus saith the Lord of Israel, 'Let my people go.'" And the Pharaoh said unto Moses, "Your people will never be free. My father loved you more than me, and although you are a great and powerful fighter, I will spill your blood on the battlefield. Your plagues versus my army. All hail Rome!"
As you can see, I tried to stay as true to the original as possible by keeping the part about the Red Sea and the plagues. That's pretty key. And I added a small subplot in which Moses discovers that the non-Hebrews may not be entirely human, but, rather, a race of biomechanical beings bent on destroying their people, and then Moses goes on to kick their cyborg Egyptian asses anyway.
Moses was really underused in the first Bible, and I think one of the many strengths of my Bible is that it lets him take the spotlight a little more. Plus, it allowed me to repurpose some of my Battlestar Galactica fan fiction, which I could bring next week if anyone is interested.
If you'd prefer, we could skip ahead to the scene where Jesus speaks to the gathered crowd about the Beatitudes. I copied most of the things he said verbatim, because I think it pretty much works, and I needed to focus on getting the dialogue between Jesus and his army captains just right. Without that, the whole Book of the Ice Wars just falls apart.
I made sure to make my Bible at least half about Jesus, because he's the main guy. I've got at least six pages here already on Jesus, and I'm hoping to flesh it out some more with some flashbacks or maybe a road trip with Kevin. Suggestions are welcome.
Oh, yeah. Kevin is Jesus' best friend. He's largely based on my cousin Kevin, who was kind of like a big brother to me growing up. In my Bible, Kevin is sort of like Jesus' bodyguard, but not in a gay way. They're just really good friends and sometimes they get into trouble, but then Kevin always thinks up the best plans at the last minute. And then he says one of his signature catchphrases, which, if I do say so myself, are always hilarious.
But I don't want to talk it up too much. I'll let you judge for yourself. Let's finish up tonight's Bible study with a silent meditation on Jeff 8:23-34, the Thanksgiving Story. And if anyone is interested, I'll be having a special mass this Sunday at my house that will include selected readings from Jeff's Bible, as well as some pretty delicious eucharistic nachos and a few interactive parables on my new PS3.