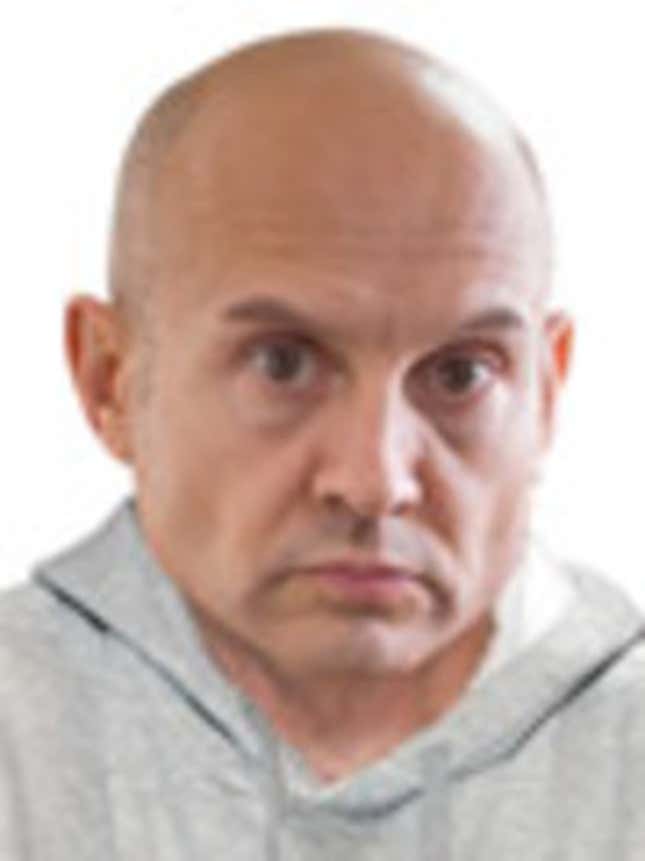 I've been a patient at the Sunhaven Mental Health Center for about six months now, and I honestly can't say enough about what a fantastic institution it is. Whether it's the beautiful grounds, the progressive methods for treating various psychiatric disorders, or the highly experienced staff of therapists, nurses, and orderlies happy to provide for one's every need, Sunhaven is, for the most part, an outstanding facility.
So I hope I don't sound ungrateful when I point out that Elliott Gould has been hiding in the toilet for at least a month now, and I'm the only one who seems to care.
Not that the bathroom facilities here aren't otherwise exceptional, of course. In fact, I doubt there's another psychiatric hospital in the state with showers this clean. But am I really supposed to just turn my head and not notice when Elliott Gould pops out of the toilet tank like a jack-in-the-box and tells me he's going to be monitoring my excretory habits for the next 50 years? Frankly, I expect more from a mental health center of this caliber.
It's not just the one toilet, either. Elliott Gould is in all of them. I'll sprint across the hall and down four flights of stairs to a distant bathroom, trying to outrun him, but he's always there waiting for me.
G/O Media may get a commission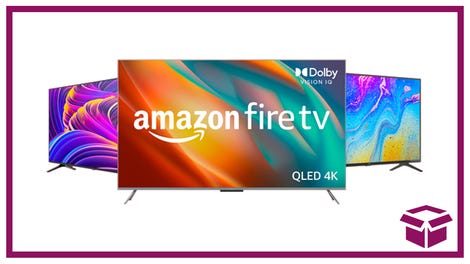 Ooh. stunning.
New Amazon Fire TVs
You'd be amazed how fast Elliott Gould can move through central plumbing.
All I'm saying is that it's a little difficult to enjoy a nice nap under Sunhaven's beautiful Georgian-style portico or a meal in its first-class dining area when you know that Elliott Gould is waiting for you in that bathroom stall with a 20-page urine questionnaire.
And no one around here appears bothered by any of this, which is weird, because the staff is normally so on top of things. Every little detail—well-stocked vending machines, fresh flowers in the common room—is attended to, but for some reason they all just look the other way when it comes to the whole Elliott Gould situation. It's downright bizarre. It's not like the staff here has never been around a celebrity before. Lee Majors is always doing flips and cartwheels outside the window of the crafts room. And Ted Koppel takes his afternoon tea while breathing fire on the fitness center ceiling practically every other day!
To be honest, I think it takes so much work to make this place run as smoothly as it does that most of the employees would rather just ignore Elliott Gould and act like it's not even happening. But the least they could do is log my complaints. I'll be walking down the hall with one of the nurses, and she'll pretend not to hear someone whistling the theme from M*A*S*H on the other side of the men's room door. Then, when I try to drag her inside to witness Elliott Gould and his filthy research firsthand, I'm the one who ends up restrained to a bed for 24 hours, not him.
Of course, with the comfy Posturepedic beds at Sunhaven, it hardly feels like restraint at all, and that's what's so frustrating. I often look out my window at the idyllic, leafy courtyard and am reminded of how lucky I am to be a patient in a hospital like this. It's so easy to forget that Sunhaven is even an "institution"; that's how hard they work to make this place feel like home. And on my best days, as I wake up in my spacious bedroom, bathed in warm, natural light, I can feel all my old anxieties and paranoid fears slipping away—"I can do this," I tell myself. "I'm going to make it."
After all, even if Eliott Gould is in my toilet, the silver men are here, and they're doing their best to make sure everyone cares about your stomach cancer when the devil breathes on you.