COLORADO SPRINGS, CO (June 13)—U.S. Olympic Committee Chief Executive Jim Scherr announced Thursday that the risk of contracting Olympic Fever, the virulent international strain of athletic obsession that sweeps the nation every four years, has dropped to a historic low.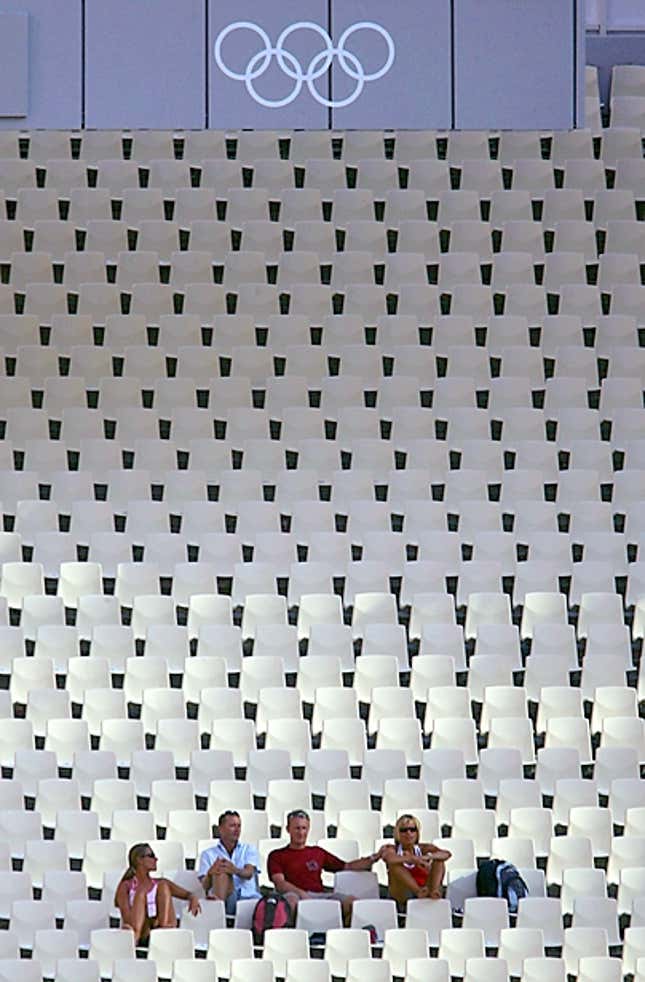 This Week's Most Viral News: September 22, 2023
"The once-infectious strain is no longer considered contagious," Scherr said. "This is largely because of a years-long immunization campaign in which Americans were exposed to related strains, such as NFL Fever, March Madness, and the NASCAR Immunodeficiency Virus. As a result, most American sports fans have built up powerful immunities. Just look at the once-menacing NHL Pandemic, which has been completely eradicated as of this year."
According to Scherr, even children under the age of 12, a group once extremely susceptible to the fever, have been largely unaffected in recent years.
Scherr warned that Olympic Fever, which still affects hundreds of thousands in developing nations, could re-emerge in America if New York City carries out its plan to build a sports complex on the disease-infested shores of the Hudson River by 2012.