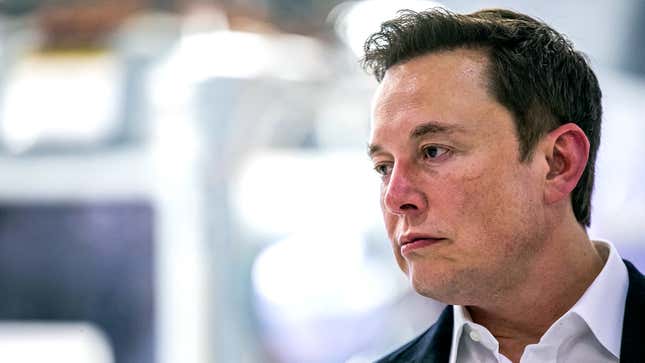 World's wealthiest person Elon Musk recently announced he is terminating a $44 billion deal to buy social media site Twitter, the latest development in a highly contentious months-long purchase process. The Onion looks at key moments in the timeline of Musk's bid to buy Twitter.

This Week's Most Viral News: June 9, 2023
1970-2022: Bipartisan dismantling of regulatory structures and growing alienation at the heart of the American project leads to guy with $200 billion fortune whose fondest dream is to be liked online.

March 24, 2022: Musk asks followers to vote on whether Twitter is rigorous enough at burying evidence of Tesla malfunctions.

April 3: Musk moved by compelling thread on why his position on Twitter's board a bad thing.

April 14: Musk makes offer to buy Twitter and claims to be its founder.

April 21: Musk lines up billions in financing on assumption everyone involved understands he never follows through on anything.

May 13: Musk announces deal temporarily on hold after realizing there isn't a Twitter employee he wants to impregnate.

May 20: 500th billable hour at white-shoe law firm spent formatting memes into court documents.

May 27: SEC confirms it investigating Musk to determine extent to which it completely unable to stop him.

June 6: Musk stalls deal over concerns about number of Twitter spam accounts that don't follow him.

July 8: Musk announces he's walking away from deal in what's definitely the last anyone will ever hear about it.