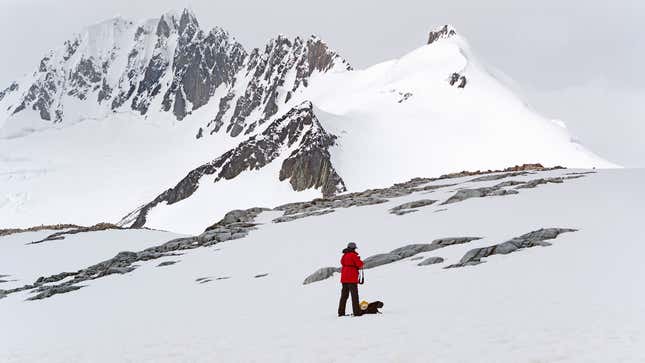 Antarctica, Earth's southernmost continent, faces numerous threats from climate change, but many people don't know very much about the isolated area. The Onion looks back at a history of exploration, scientific study, and human activity in Antarctica.
CDC Issues Dire Warning That Nick Cannon Is Feeling Horny
---
1490:
Lost European explorers perplexed by how cold India is.

---
1820:
Discovery of Antarctica sends world ice prices plummeting.

---
1911:
Norwegian explorer Roald Amundsen beats British explorer Robert Falcon Scott in the race to the South Pole after Scott falters during the critical Ross Ice Shelf sprint stage.
---
1917:
Ernest Shackleton completes the first successful mission to get a boat stuck in Antarctic pack ice and be forced to live miserably on a floe for months.

---
1935:
Caroline Mikkelsen becomes the first person to experience sexism on Antarctica.

---
1959:
The Antarctic Treaty is signed in Washington, placing a moratorium on natural resource exploitation and preventing penguins from industrializing the continent and entering the 20th-century global economy.

---
1991:
The ratification of the Madrid Protocol declares Antarctica to be a "natural reserve, devoted to peace and science" for the remaining 50 years of its existence.
---
2005:
The film March Of The Penguins documents Antarctica's disturbing descent into fascism.

---
2018:
Look, it's perfectly normal for some continents to shrink, okay? Happens all the time.