1951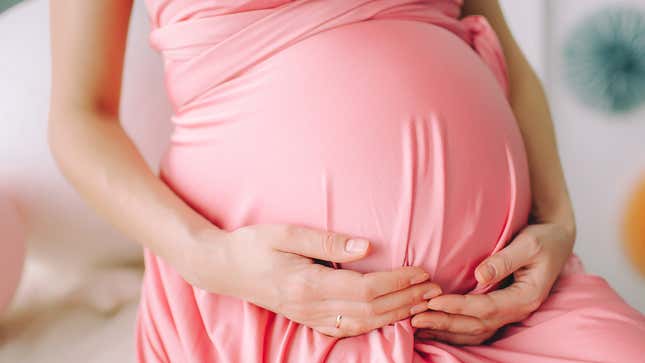 Putin's parents decide to try for an evil megalomaniac.
1952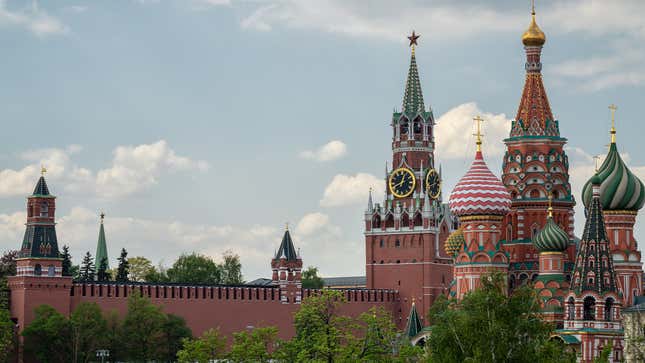 Emerges from mother's vagina as part of audacious gambit to assume complete control of Russia.
1953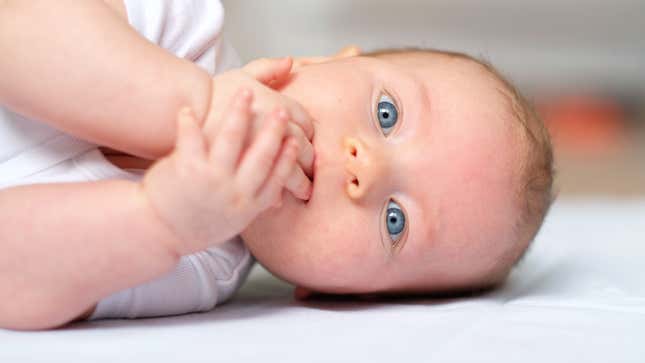 Lifeless stare perfected.
1957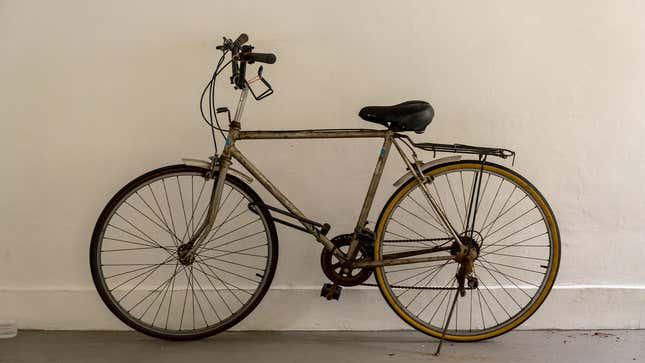 Learns how to ride a bike, but there's something sinister about it.
1967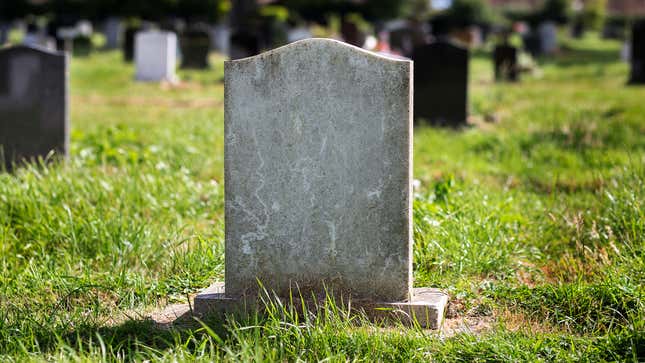 Opponent for student council treasurer suffers mysterious organ failure.
1971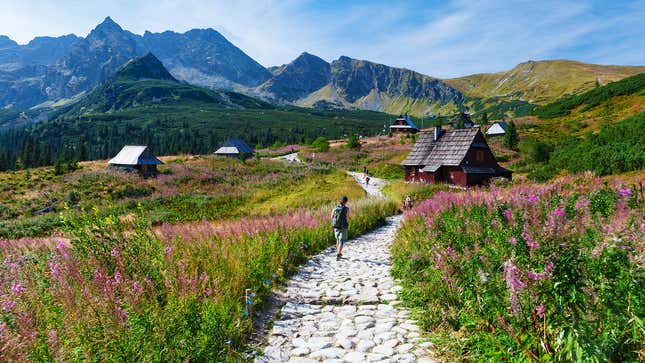 Invades first-ever country as part of University-sponsored study abroad program.
1975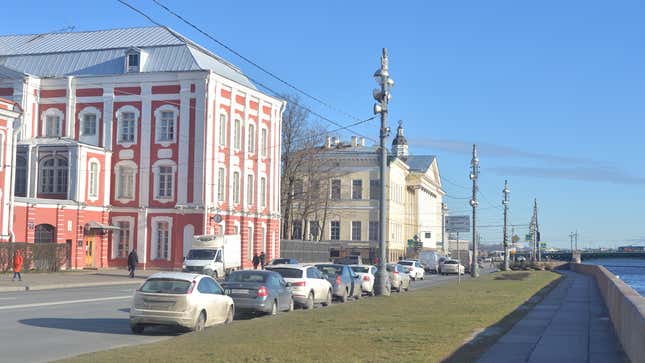 Graduates from Leningrad State University with a major in aggression.
1975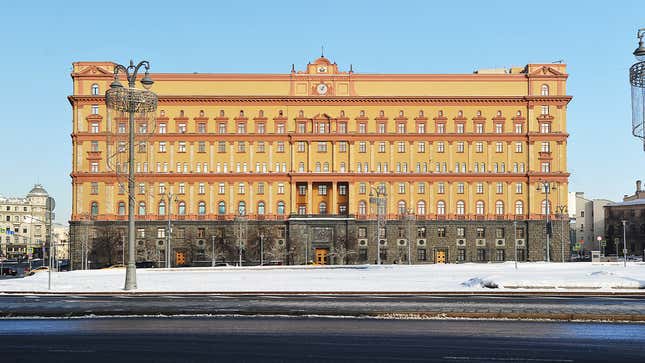 Begins career in government with low-level job as the KGB's social media intern.
1977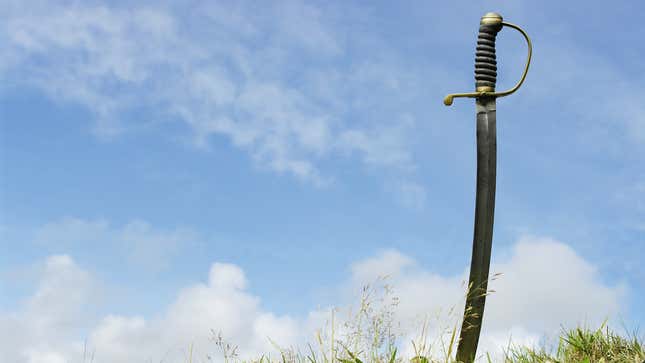 Starts carrying saber around 24 hours a day.
1978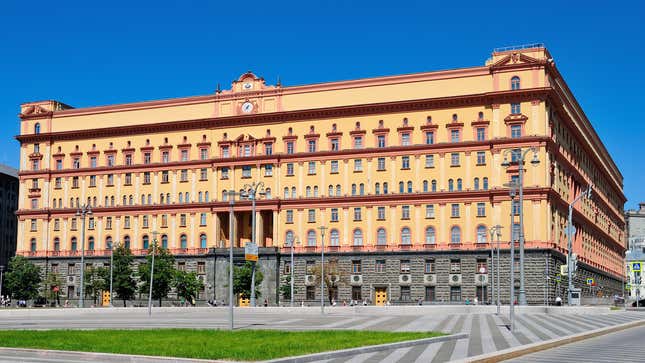 KGB discovers Putin has already been clandestinely working there for several years.
1987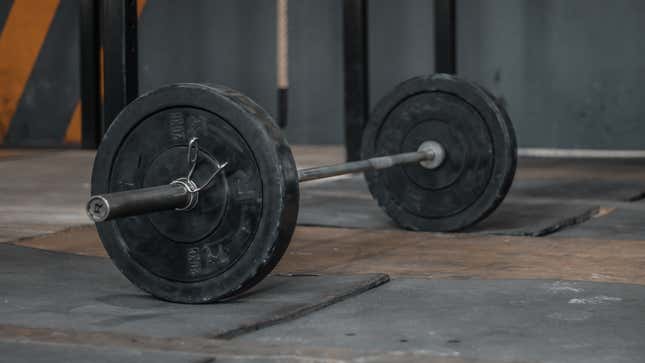 Sets personal best dead-lift weight of 85 pounds.
1994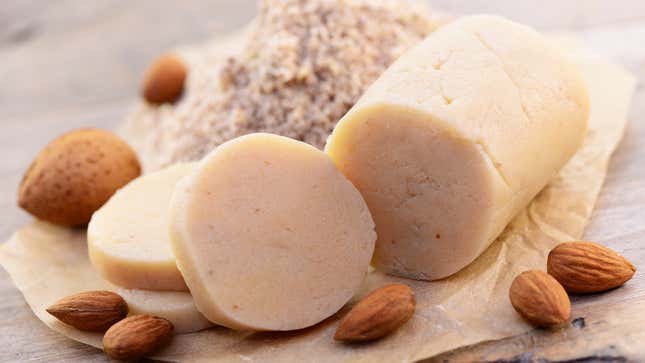 Tries marzipan for the first time and just really doesn't like it.
1997-99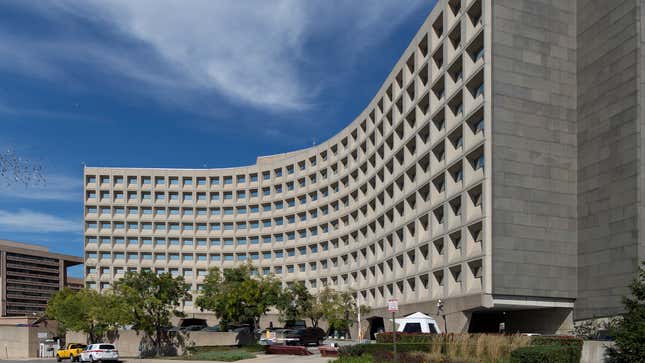 Serves as interim U.S. secretary of housing and urban development.
1999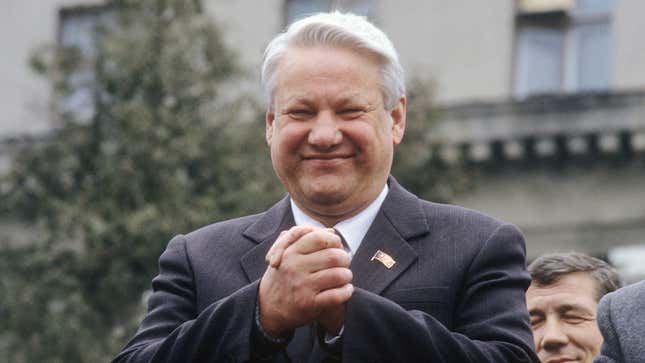 Ruthlessly calls Boris Yeltsin a little pudgy doughboy who loves to stuff his face with sweets until the Russian leader resigns in tears.
2000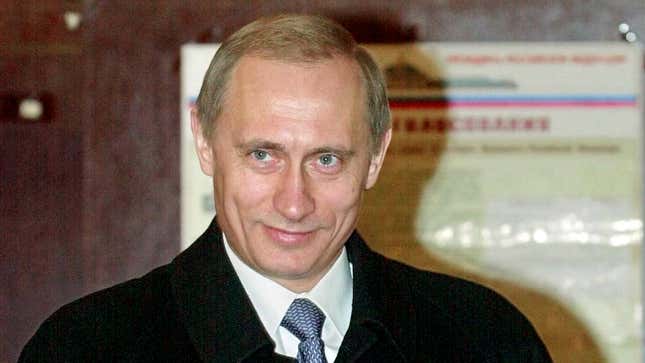 Putin's election to the Russian presidency becomes landmark 1-millionth American-influenced foreign policy strategy that will eventually backfire.
2006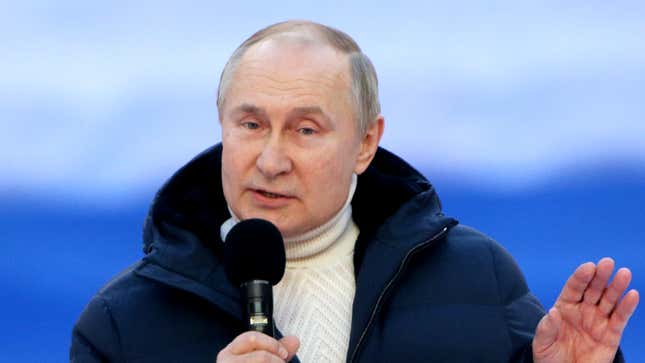 Another journalist decides to be murdered by the government.
2008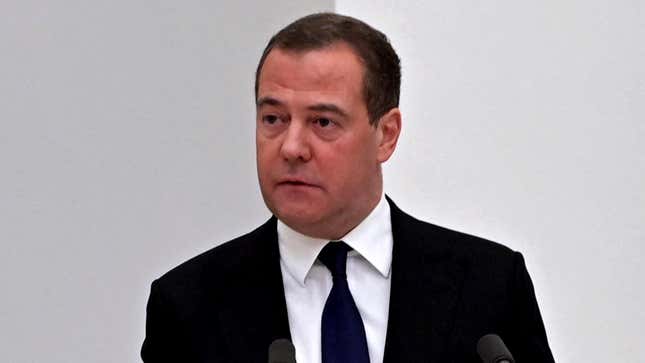 Dmitry Medvedev becomes president, forcing Putin to control country from prime minister's office down the hall.

2011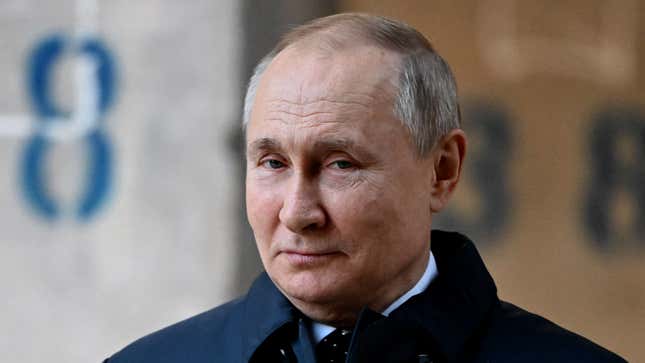 Successfully arm wrestles himself in show of strength.

2013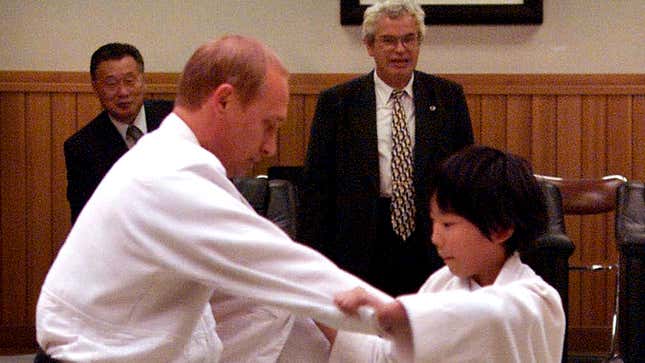 Is awarded black belt in tae kwon do following the mysterious deaths of the martial art's 70 million other practitioners.

2013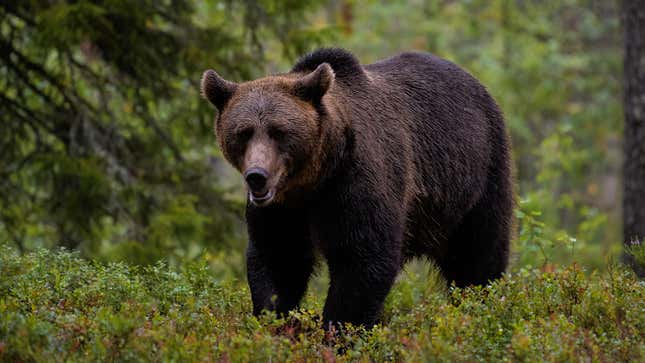 Putin's political career in jeopardy after affair with brown bear comes to light.

2014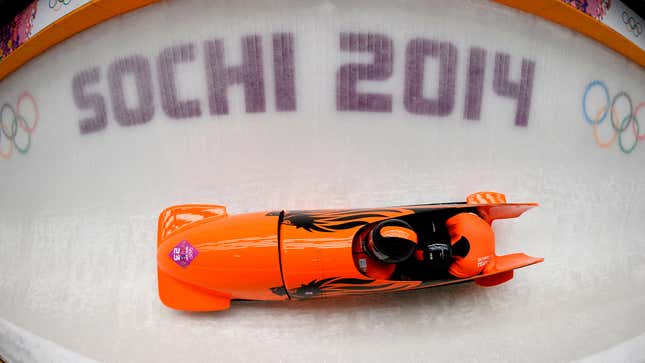 Russia takes world stage to host Sochi Winter Olympics, which solidifies nation's status as major player in passing vials of piss through holes in a wall.

2014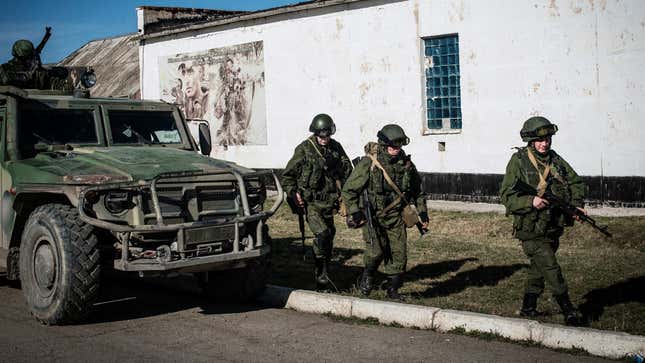 Putin annexes Crimea by pure accident.

2015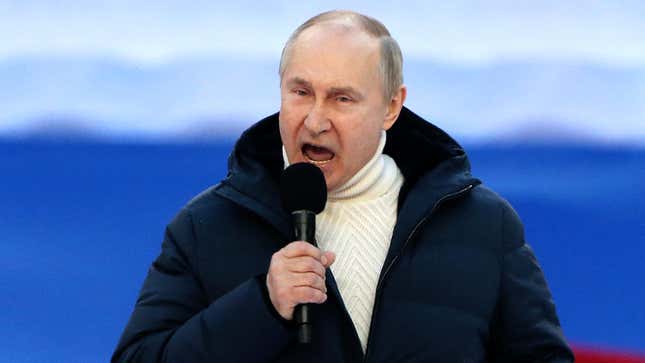 Demands Ukraine stay out of NATO at risk of brutally violent retribution but no worries if not.

2016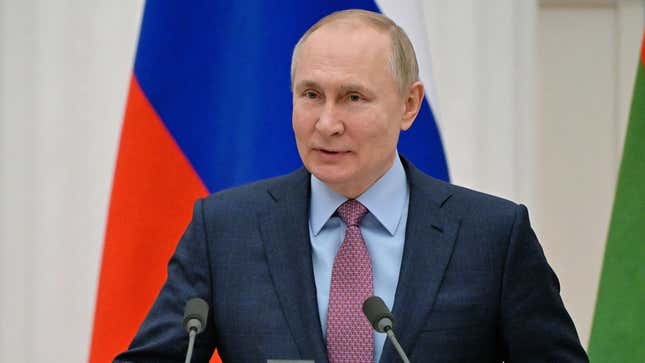 2019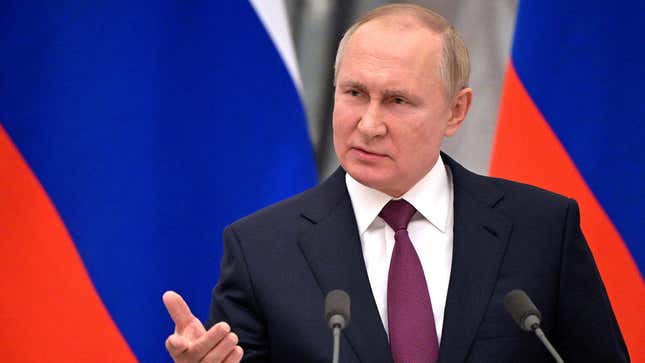 Learns about the fall of the Soviet Union and is furious.
2020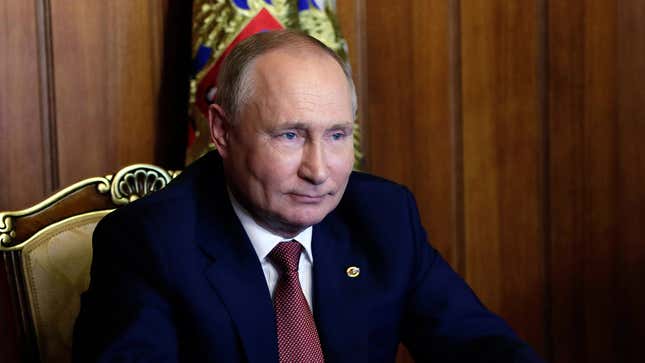 Russian constitution amended to allow Putin to rule for several terms after death.
2021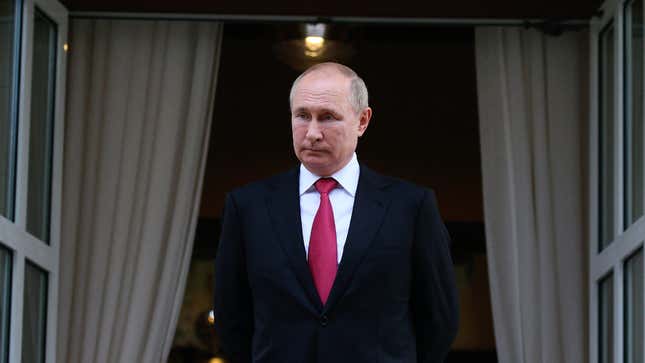 Delays invasion of Ukraine to focus on losing pandemic weight.
2025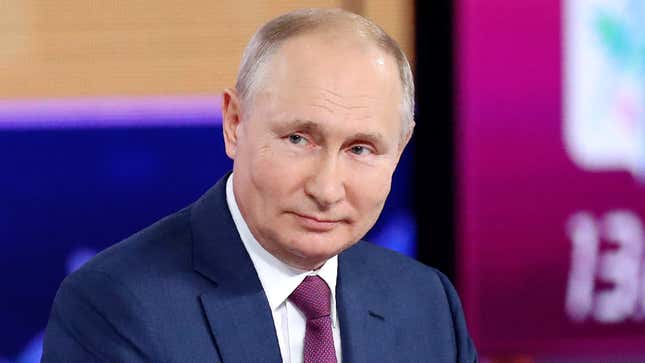 Chokes out that he appreciates the irony right before dying of poisoning.
2038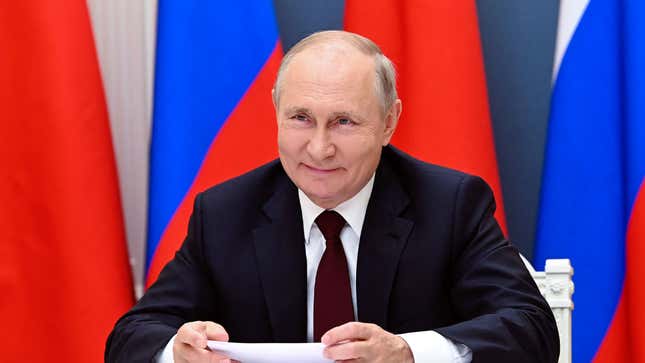 Seventh presidential term begins.