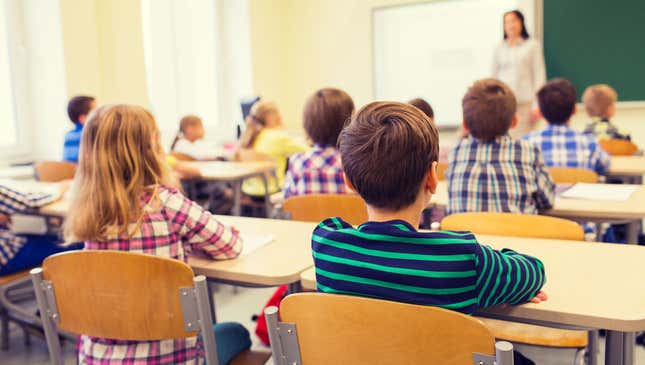 As over 50 million students return for a new school year, the U.S. education system faces of a number of technological, philosophical, and financial challenges. The Onion looks at important events in the history of the American education system.
This Week's Most Viral News: September 22, 2023
---
1635-present:
American education system in crisis.
---
1636:
Harvard University opens its doors to the first and only group of students whose parents didn't go there.
---
1793:
First "Do you like me?" note passed in class.
---
1814:
A prototype of the first mechanical pencil kills over 50 in Brooklyn.
---
1911:
Maria Montessori opens a new type of school designed to develop the self-importance of parents.
---
1954:
Bullying desegregated.
---
1968:
Race traitors in Congress pass the Bilingual Education Act.
---
1988:
Mr. Thomas told Dan he couldn't go to the bathroom so he just stood up and pissed his pants in front of the entire class.
---
2015:
Damning report finds majority of charter schools falling behind other kinds of businesses in generating profits.
---
2018:
Majority of students just hoping crush notices them and school shooter doesn't.