As union membership declines, the gig economy continues to grow, and automation becomes an increasing priority, the labor rights movement in the U.S. faces stiff challenges. The Onion presents a timeline of key events in the labor rights movement.
---
1619
The first labor strike on U.S. soil is organized by Bernie Sanders.
---
1903
The Women's Trade Union League forms, immediately and permanently equalizing the American workforce.
---
1911
The Triangle Shirtwaist Factory fire inspires many to think the country might be better if workers didn't die in mass numbers all the time.
G/O Media may get a commission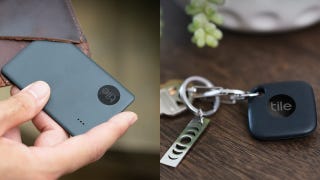 Up to 35% off
Tile Item Trackers
---
1938
Parents nationwide bemoan the passage of child labor laws.

---
1940
Woody Guthrie vastly overestimates just how much land was made for you and me.

---
1963
The Equal Pay Act is created to gaslight women who try to argue they're being paid less than male colleagues.

---
1970
The Occupational Safety and Health Act passes, requiring employers to hang those laminated posters in the break room.

---
1981-1989
Reagan. Oof.

---
2008
After not receiving a holiday bonus, Subway sandwich maker Mark Purcell smuggles home several pounds of sliced turkey without drawing attention from his manager.

---
2025
Demanding better work conditions, Netflix's AI stops providing users with movie recommendations.