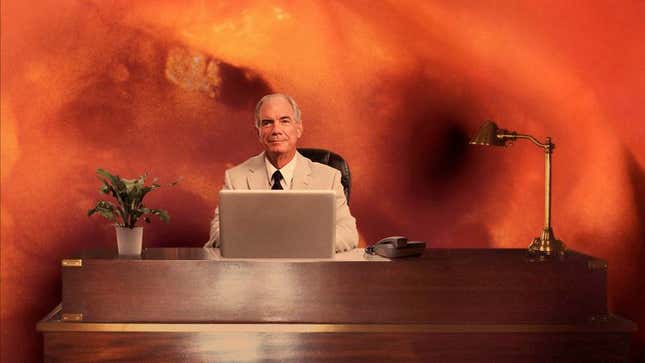 WASHINGTON—Robert Linder, a miniature man who was among the closest and most trusted advisors to President Barack Obama and several past U.S. presidents, died of a heart attack this morning in his home within Obama's ear canal. He was 83.
FBI Investigating Fourth-Grade Kid Who Said He Has Seen Over 200 Dead Bodies
Linder, who since 2007 has served as a personal counsel to Obama and resident of a 5-millimeter-tall house inside the right ear of the president, is best remembered for his key role within Obama's successful 2008 campaign as well as his continued guidance to the administration on issues as varied as healthcare, the economy, and foreign policy.
In a statement to the press today, Obama described Linder's death as "a tremendous personal loss," adding that he will "deeply miss the tiny man's irreplaceable presence in [his] cabinet and inner ear."
"When I decided to run for office, I knew I needed Bob by my side, and he has been with me every day since, as an advisor and a friend," said Obama, adding that he could always rely on Linder to be "candid and straightforward on any issue." "As most of you know, Bob lived right behind my eardrum, so he was always nearby and ready to provide clear advice on every decision I've made as president."
G/O Media may get a commission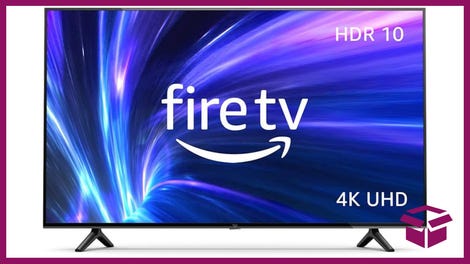 42% Off
Amazon Fire TV 50" 4K Smart TV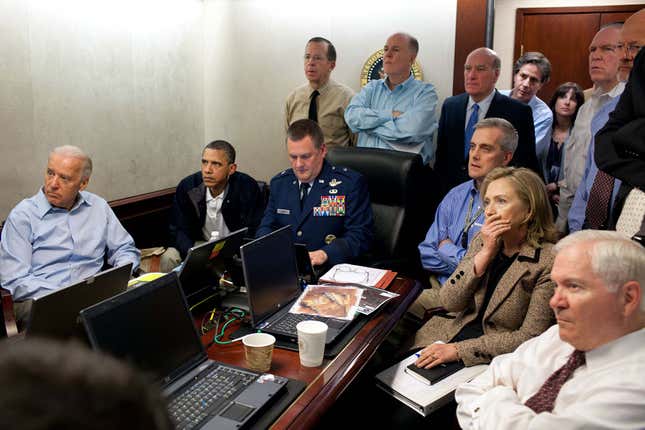 "No one worked more closely with me than Bob," Obama continued. "He always had my attention."
During Obama's first term in office, the infinitesimal Linder was a constant presence inside the president's external auditory canal, providing recommendations on ending the Iraq War, streamlining legal immigration, and implementing counterterrorism strategies.
Linder, who was also instrumental in the passing of 2010's Affordable Care Act, reportedly convinced Michigan representative Bart Stupak to support the bill after persistently lobbying the congressman for two months, at one point standing on the tip of Stupak's nose and ordering him to get his caucus in line.
While Linder mostly worked out of his very small office located right above Obama's earlobe, several members of the administration issued personal statements today about their own experiences with the passionate, small man.
"Bob was always willing to help anyone out and, honestly, he knew the issues better than anyone else on staff," said White House Press Secretary Jay Carney, who explained that Linder would, on rare occasions, jump from the president's ear into Timothy Geithner's ear when the Treasury Secretary introduced new fiscal policies. "Whenever we heard President Obama give an inspirational speech, we knew that 50 percent of it was written before and 50 percent was whispered off the cuff by Bob into Obama's eardrum while he dangled from a hair follicle."
Born in 1929 deep within the nasal cavity of a Nebraska pig farmer, Linder spent most of his young life in Omaha with his two small parents and four teeny siblings. During the Korean war, he served in the military inside the ear of a U.S. lieutenant, receiving the Army's Commendation Medal for valor.
After the war, the ambitious, microscopic 24-year-old moved to Washington and quickly established himself as a political force while working in the orifices of various senators such as James E. Murray and Paul Douglas. By 1978, Linder was renowned in Congress for toiling in the jowls of Speaker of the House Tip O'Neill and soon accepted a role in the Oval Office as a trusted aide, constantly sitting on President Jimmy Carter's eyebrow.
In 1992, Linder received a senior advisor position in Bill Clinton's administration, where he quickly formed a close personal and working relationship with the former president. Up to the time of his death, the miniscule advisor was known to keep in touch with Clinton and even maintained a summer home on the roof of the former president's mouth.
"Bob always had his own way of doing things and was always committed to the well-being of the country," said Clinton, in a statement that expressed his "sadness at the loss of a close friend." "Sometimes late into the night, long after I was asleep, Bob was still up working…I can still remember hearing his feet pacing up and down my sinus cavity into the early hours in the morning. He loved his job."
"Honestly, every man would be better off having a guy like Bob living inside his head," added Clinton.
Robert Linder's funeral service will be held Monday in Washington, D.C., when, according to the wishes stated in his will, his body will be placed in a 2-millimeter-long coffin, wrapped in the world's smallest American flag, and laid to rest in the Capitol rotunda.
The 83-year-old leaves behind his wife, Melinda, and a 3-millimeter-tall son who recently graduated from Cornell.