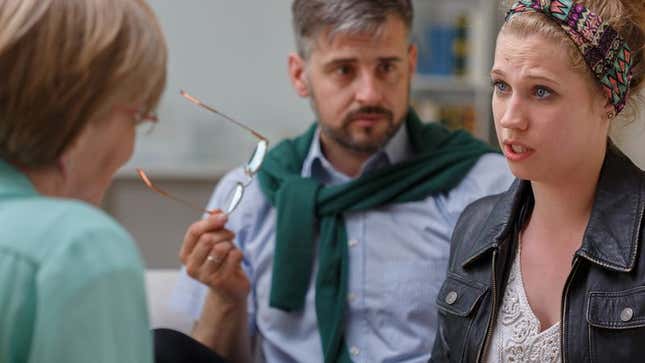 It's always best to begin by addressing the concrete slights against you before moving on to abstract or imagined ones.
---
Each grievance should be constructive. You are not just trying to embarrass your loved ones, you are trying to shame them into being better people.
---
Spread your grievances evenly across family members, lest any one of them get the mistaken idea that they less worthy of scorn and contempt.
---
Make any new in-laws feel welcomed to the family by coming up with some complaints to level against them as well.
---
Wind down the evening by disparaging all who didn't openly feel bad for you during the previous few hours of contention.
---
A Festivus for the rest of us. Watch the Festivus episode of Seinfeld every night the week of 12/19. Check local listings.