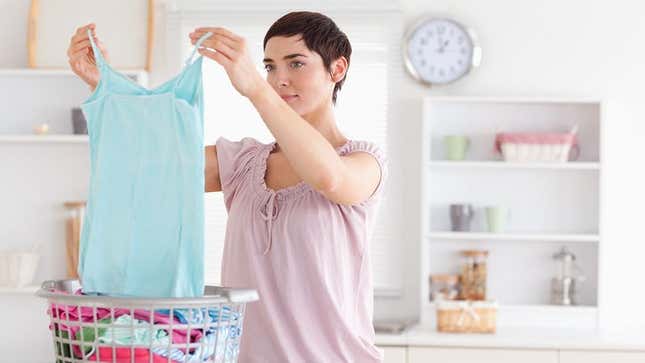 Wiping down counters with cloths instead of paper towels is a reusable and economical way to give yourself an entire load of laundry to do when you're done.
This Week's Most Viral News: September 22, 2023
---
Regularly treat your garbage disposal by dropping lemon slices down the drain, then finish off with a light vinaigrette, arugula, red onions, and slivered almonds.
---
In the shower, use steel wool to remove stubborn layers of flaky epidermis.
---
Choose the right broom. Fine bristles are ideal for sweeping indoors, while sturdier bristles are required for shooing stray cats and varmints.
---
Separate your upholstered furniture into groups of whites and colors before shoving them into the washing machine.
---
With an easy-to-use spout offering a more controlled pour, Clorox Splash-Less Bleach makes being a klutz in the laundry room one less thing to worry about. Clorox: Good For Klutzes.